How Ben Weston And Will Horton Became Best Buddies On Days Of Our Lives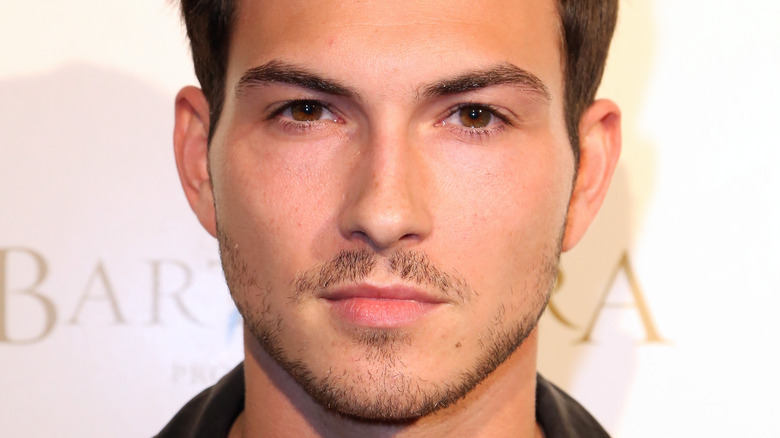 Justin Baker/Getty Images
"Days of Our Lives" viewers know that Ben Weston (Robert Scott Wilson) and Will Horton (Chandler Massey) have a complicated history. When Ben first came to Salem he was the tough younger brother of Jordan Ridgeway who struck up a romance with Abigail Deveraux (then Kate Mansi), per Soap Central.
Ben and Abby seemed like a good pair, and they grew very close. The couple even got engaged during their relationship. However, things began to change quickly when Ben started losing his temper more often and seemed to have difficulty controlling his emotions.
Ben began to have more violent outbursts and even became jealous of Abby's relationship with Chad DiMera (Billy Flynn). When a serial killer nicknamed the Necktie Killer began to claim victims in Salem, Ben was a suspect, and for good reason. It was later revealed that Ben was the Necktie Killer and that he had claimed Serena Mason, Paige Larson, and Will Horton as his victims (via Soaps in Depth).
Ben was eventually arrested and sent to a mental hospital for his issues. He later returned to Salem after Dr. Marlena Evans (Deidre Hall) recommended that he be released from the hospital (via Michael Fairman TV). Ben worked hard to show that he had changed thanks to therapy and medication. However, it wasn't an easy road for him.
Ben and Will became cellmates in prison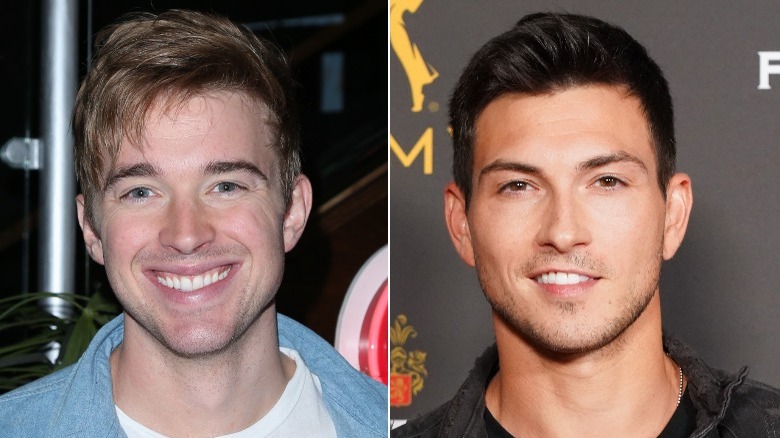 Rachel Luna & Paul Archuleta/Getty
While Ben Weston was receiving treatment following the Necktie Killer murders, it was discovered that Will Horton was alive. Although Ben believed that he had strangled Will to death, Susan Banks and Dr. Rolf ended up saving Will's life. He was later found living in Memphis with Susan although he had no memories of his life in Salem (via Logo). Will's husband, Sonny Kiriakis (then Freddie Smith) helped him work through his issues and Will ultimately got his memory back.
When Ben was released from the hospital, Will was someone that he likely didn't want to face. However, Ben vowed to be a better person and try to make amends for all the pain that he had caused. It seemed almost impossible for Ben to stay in Salem until he met Ciara Brady (Victoria Konefal). Ben fell hard for Ciara, who helped him stay on the path of goodness and changed his life forever (via Soaps in Depth). The couple eventually got married and even welcomed a son together. However, their journey to happiness wasn't an easy one, and Will was a major factor in helping Ben and Ciara get their happy ending.
As many "Days of Our Lives" fans may remember, a shocking one-year time jump revealed that both Ben and Will had landed in prison and were even cellmates during their incarceration (via Soaps), which helped them forge a friendship.
Will forgave Ben for his violent past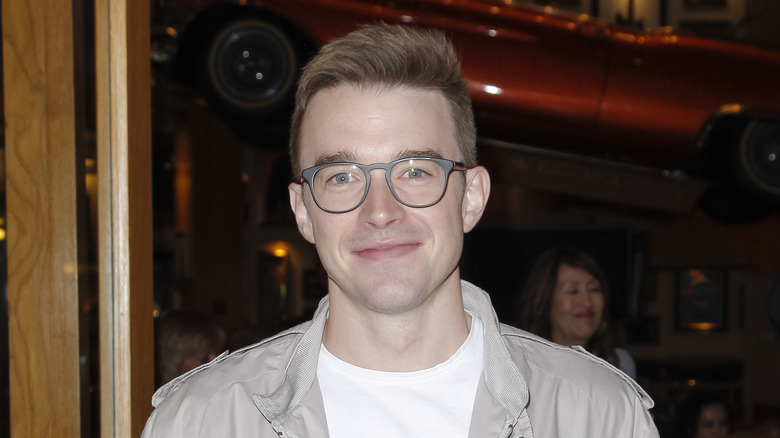 Tibrina Hobson/Getty Images
Once the "Days of Our Lives" time jump was revealed, fans learned that a lot had happened in the year that the NBC soap opera has skipped over. One of the biggest bombshells was that Ben Weston and Will Horton were both in jail and bunking together in the same cell. Will had been arrested for a hit-and-run accident that had killed his mother-in-law, Adrienne Kiriakis, while Ben was accused of murdering his own sister, Jordan Ridgeway, per Soap Dirt.
The pair learned to trust each other in order to survive in prison. Eventually, both Will and Ben were revealed to be innocent and released from prison. By that time, the two created a bond and even became good friends. After their release, the pair continued to stay friendly and even solidified their friendship with a joke about Ben attempting to kill Will (via Soaps).
Will forgave Ben for what happened between them and moved forward knowing that Ben had changed his life thanks to hard work and Ciara Brady's love. There has been no animosity between the two men since that time and after Ben married Ciara they even became family.