Andrew Cuomo Reveals Whether He Will Appear On Chris Cuomo's New TV Show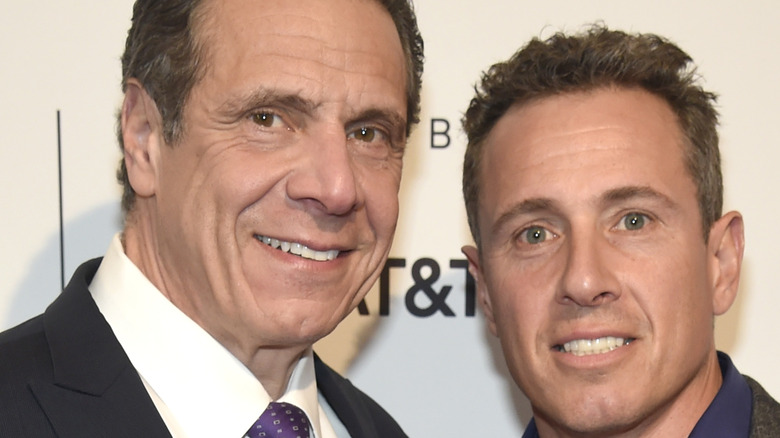 Kevin Mazur/Getty Images
Chris Cuomo has not been seen on television after he was fired from his CNN anchor position — that is, until recently. Cuomo appeared on Dan Abrams' talk show on NewsNation, per The Hill, and while his appearance was enough to cause people to talk, the news he delivered was even more interesting. According to AP News, Cuomo will be hosting a brand new primetime show on NewsNation this fall. "I've been jealous of you while I've been away, out watching and I want to help," Cuomo told Abrams during his time on his show. "I want to find a way to help people." His new show will have former "The View" executive producer Alexandra "Dusty" Cohen at the helm.
While no release date, or even official show name, has been released, the biggest question on many people's minds is whether or not his brother, former Governor Andrew Cuomo will appear on the show.
Andrew Cuomo will not appear on his brothers new show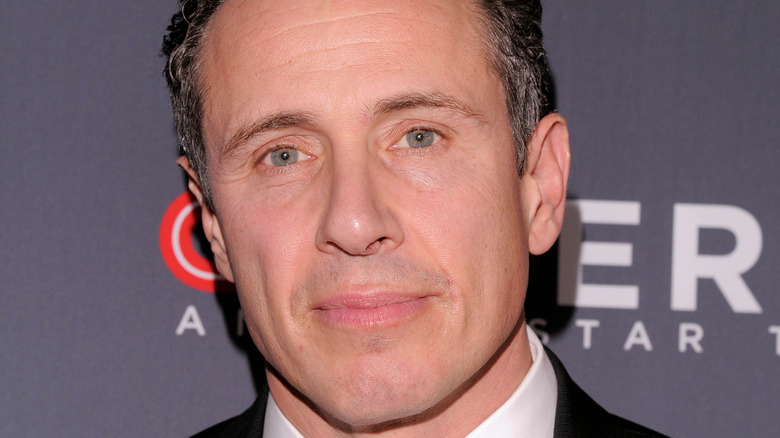 Ron Adar/Shutterstock
Whether people tuned in due to being a fan of Chris Cuomo or simply out of curiosity, his interview with Dan Abrams on NewsNation brought in a huge audience. According to Page Six, it was the highest rated hour on NewsNation with over 200,000 viewers tuning in. But the interview left one big question unanswered: will his brother, Andrew Cuomo, appear on the show? According to Page Six, he won't.
While Andrew was on Chris' former CNN show many times, don't expect to see the former governor on NewsNation. A source told Page Six exclusively that he will "absolutely not" be on the show. Instead, Cuomo will focus on more lifestyle topics like cooking, travel, and even celebrities.
In addition to his new show, Chris also announced his new podcast "The Chris Cuomo Project." In the first episode, he talked about his departure from CNN and featured actor Sean Penn, per People. "To many of you, I probably sound different than you remember or maybe that you expected me — and that's because I am," he said on the podcast. "Now more than ever before I am talking to you as me."