The Game Show You Forgot Vanna White Appeared On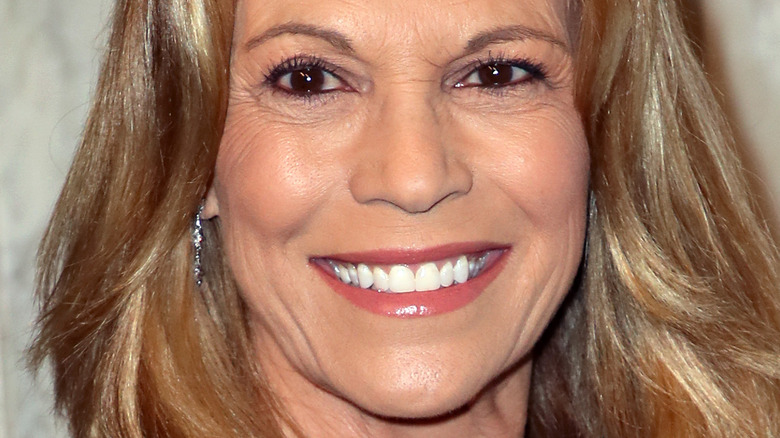 David Livingston/Getty Images
We may receive a commission on purchases made from links.
Vanna White has been turning letters — and turning heads — since she first appeared on "Wheel of Fortune" in 1982. Aside from a bit of chitchat here and there between her and host Pat Sajak, White's job is to reveal letters on the phrase board following contestants' guesses.
As part of her gig, White has become a fashion icon, per her page on the "Wheel of Fortune" website. Fans vote weekly on which of her dresses is their favorite, and there's even Vanna's Dress Madness that picks a yearly winner. She's worn more than 7,000 dresses during her tenure, and has never repeated a look — except for once, she confessed in a Facebook post, a little blue number. "This is so 2020!" she exclaimed.
According to Biography, the Myrtle Beach, South Carolina native headed to Hollywood to follow her dreams of becoming a star. Her IMDb page credits her first on-screen appearance as the character of Devona in the 1981 TV movie "Midnight Offerings" starring Melissa Sue Anderson. A year later, she nabbed "Wheel of Fortune," winning the position over more than 200 others who auditioned.
Vanna White was a contestant on The Price Is Right
Vanna White, come on down! Though she's most known for working on the phrase-guessing series, "Wheel of Fortune" wasn't actually White's first foray into game shows. According to IMDb, in the June 20, 1980, Season 8 episode of "The Price Is Right," the star was on the other side of things, as a contestant.
In a 2021 television special, "The Price Is Right" celebrated its 50th anniversary, and White was included in the festivities, chatting with host Drew Carey about her time on the show. During the special, she confessed (via Yahoo! Entertainment), "I didn't win a doggone thing." The star admitted she never even made it up on the actual stage to play Plinko or any other game.
She did, however, capture the attention of then-host Bob Barker, who teased her for appearing to gaze at her image in the show's camera monitors. White told Yahoo!, "I wasn't looking at myself in the monitor! I was looking at my friend to get an answer from her!"
The success of Vanna White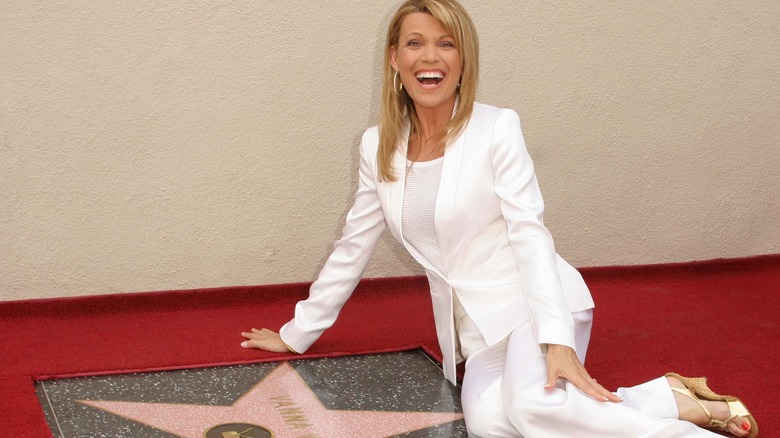 s_bukley/Shutterstock
While she didn't have success on "The Price Is Right," Vanna White has had a long and successful career on "The Wheel of Fortune." She has been turning letters and chatting with Pat Sajak for decades, celebrating her 7,000th show on May 10, 2019. White even earned her own star on the Hollywood Walk of Fame in 2006.
Besides her letter duties on the popular game show, White has made guest appearances on several primetime TV shows over the years, including "Full House," "Fresh Off the Boat," and "The King of Queens" (via IMDb).
In her off-screen time, White is known for her crochet skills. In fact, she even has her own line of yarn, "Vanna's Choice," under Lion Brand Yarn. According to the company, she's also held a spokesperson position with them for more than 15 years, and has published numerous books about crocheting. Even though "The Price Is Right" didn't work out for the "Wheel of Fortune" star, it seems like these days, White is right on the money.