Hannah Dodd On Being Starstruck By Her Enola Holmes 2 Co-Stars - Exclusive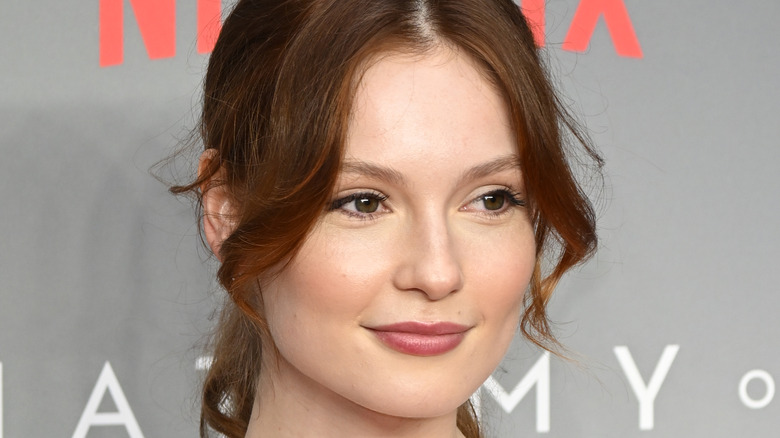 Jeff Spicer/Getty Images
Hannah Dodd has landed some major roles this year, including a spot in the "Bridgerton" family. Being a longtime fan of the series, Dodd was thrilled to join the cast, but becoming cast mates with actors like Phoebe Dynevor was a bit intimidating. In an exclusive interview with The List, Dodd shared that her experience has been a positive, if nerve-wracking one. "I was so nervous, but meeting everybody, it feels so lovely." 
Dodd also acted alongside plenty of star power in Lifetime's "Flowers in the Attic: The Origin." She told us, "I was definitely most excited to work with Kate out of everybody. Max Irons and Jemima Rooper, they're incredible."
Dodd has also been working on "Enola Holmes 2," which is slated to come out sometime in 2022. The film will feature "Stranger Things" actress Millie Bobby Brown as its eponymous protagonist, along with Henry Cavill and Helena Bonham Carter. Naturally, in her interview with The List, Hannah Dodd dished on overcoming her nerves and had plenty to say about her co-stars.
The star is still adjusting to the talent around her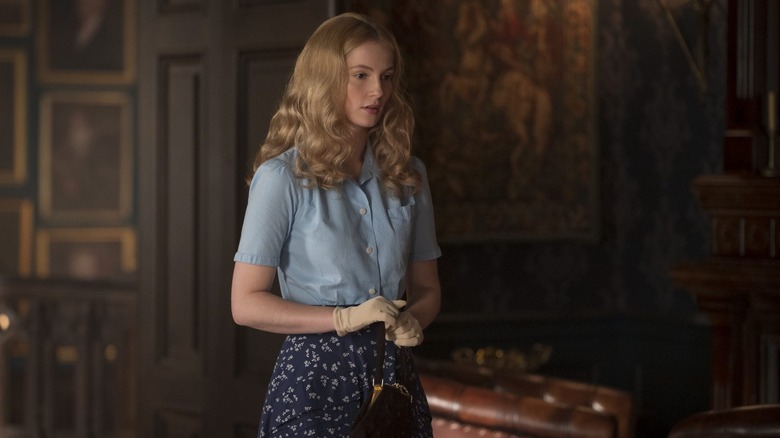 Though Hannah Dodd has been in plenty of projects, she still gets nervous when she steps into a room full of accomplished actors. "I was very nervous and really overwhelmed," she shared in her exclusive interview about stepping onto the "Flowers in the Attic" set. "I didn't know when I was auditioning what a big role Corrine was. Once I learned, the panic set in and I was like, 'I need to do everything there possibly is I can do.'" Thankfully, Dodd realized the shooting schedule meant she barely had time for "frantic energy." She explained, "You had to focus on each day and calm down a little bit."
Hannah Dodd described her first day working on "Enola Holmes 2," calling it "insane ... I remember the table read day ... I'd been in rehearsals and stuff and I'd met a few people, but the table read was the first time and I could see all of our names and it was Helena Bonham Carter, Hannah Dodd. I was like, 'I have to sit next to her?'"
Seeing other actors in action was also unreal for Dodd: "There was a couple of days that I was like, 'I don't understand why I'm here,' and watching them do their thing. You're like, 'Oh god, I need to be doing my...' I'm still pinching myself."
Hannah Dodd has a dream career trajectory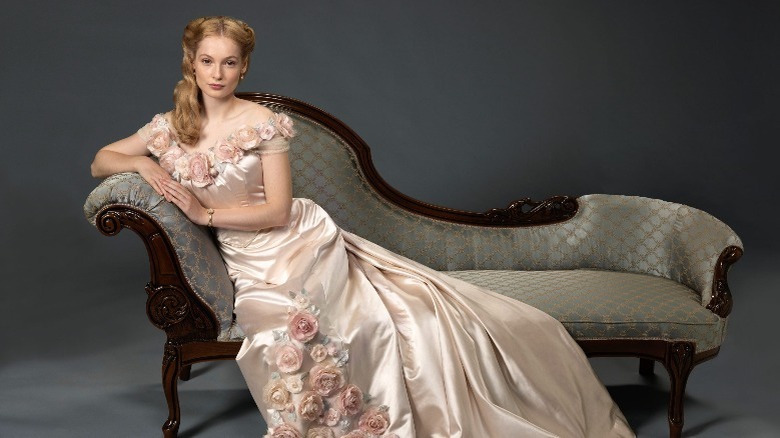 One of Hannah Dodd's favorite things about new projects is what she learns from the material and the professionals around her. "I love working with a range of people and a range of different directors and a range of different projects, because it keeps it fresh and interesting," she said. "I'm still learning, so it's nice to work with different people and see how they work and be like, "Oh, I'll do this."
Dodd has plenty of ambition for her future: "I would love to work on a musical film." The actress has experience to back up these goals, and could definitely bring her triple threat talents to a new musical. 
"I trained as a dancer and studied musical theater," she shared, "so I would love to get the opportunity to do a golden age Hollywood, proper musical vibe." However, Dodd has respect for the originals and would always want to do them justice: "I don't want any of them remade because they're all perfect as they are." 
If Hannah Dodd needs a role model, she can always turn to "Enola Holmes 2" co-star Helena Bonham Carter, who has appeared in the film adaptations of "Sweeney Todd" and "Les Misérables."

Part 4 of "Flowers in the Attic: The Origin" premieres Saturday, July 30 at 8:00 p.m. ET on Lifetime. Parts 1, 2, and 3 are available to watch on the Lifetime website.