How Stefan O. DiMera Was Really Killed On Days Of Our Lives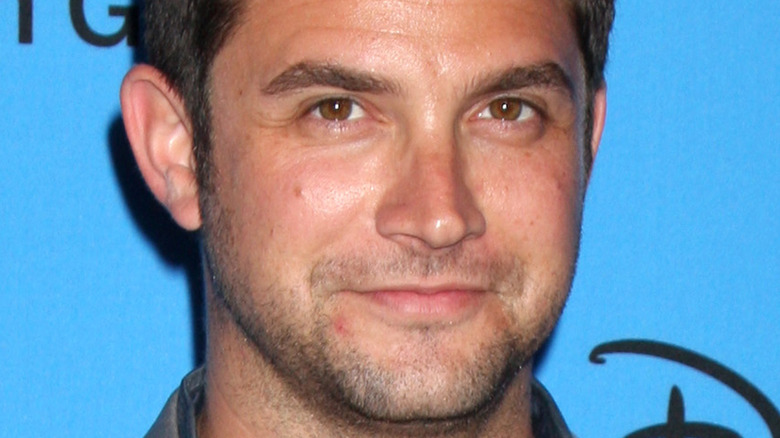 Kathy Hutchins/Shutterstock
Longtime fans of "Days of Our Lives" know that the DiMera family tree has a lot of complicated and twisted branches. The family's late patriarch, Stefano DiMera (Joseph Mascolo), had many children with many different women. In fact, Stefano had so many children he didn't even get a chance to meet all of them before his death.
Stefano had built solid relationships with his sons EJ DiMera, Chad DiMera, and Tony DiMera, as well as daughters Kristen DiMera and Lexie Carver, over the years. However, some of Stefano's children never got the chance to really know him. One of those children was Stefan O. DiMera (Tyler Christopher, Brandon Barash).
Stefan first came to Salem on New Year's Eve 2017, and he made quite a splash. Although Stefan's original name was Sam, he changed it after finding out that Salem's biggest villain was his father (via Soap Central). Stefan wanted to honor Stefano with more than just his name — he planned to jump into the family business and take a piece of the DiMera empire for himself. Stefan told the people of Salem that not only was Stefano his father, but that Vivian Alamain — who was known for causing her own reign of terror – was his biological mother (via Soaps in Depth).
Stefan was conceived while Stefano was posing as Rudolpho Meradi during his attempt to steal Vivian's priceless Alamain ruby, per Soaps. Following Stefan's birth, Vivian was told that her child had died. However, Stefan eventually found out the truth about his parentage once reaching adulthood.
Stefan created drama in Salem from the start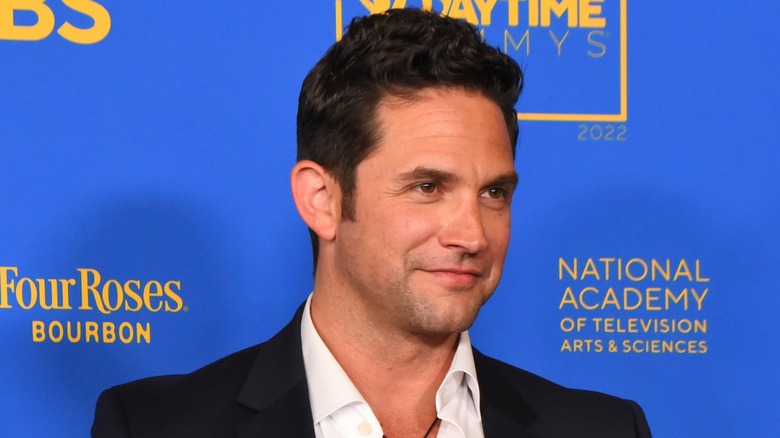 Michael Mattes/Shutterstock
During his time in Salem, Stefan O. DiMera stirred up a lot of drama. One of his first acts as a DiMera family member included getting close with the DiMera board so that they would name him CEO of DiMera Enterprises over the rest of his siblings, per Soap Central.
Stefan moved into the DiMera mansion and quickly found himself smitten with Abigail Deveraux DiMera (Marci Miller), the wife of his younger brother Chad DiMera (Billy Flynn). Abby wanted nothing to do with Stefan until she began to experience serious mental health issues. Eventually, it was revealed that Abby had split personalities and that one of those alter-egos had fallen in love with Stefan. Eventually, Abigail got treatment for her issues and Stefan moved on to Gabi Hernandez (Camilla Banus), per Soaps in Depth.
At first, Gabi wanted to marry Stefan in order to gain his wealth and power. She planned to take over DiMera, but during her time with Stefan she fell madly in love with him. Stefan and Gabi eventually got married and were head over heels for one another (via Soap Dirt).
However, things were never calm, especially when it came to their business and family members. Sadly, the couple that "Days of Our Lives" fans referred to as "Stabi" didn't get their happy ending as Stefan was shockingly killed.
Stefan died protecting his mother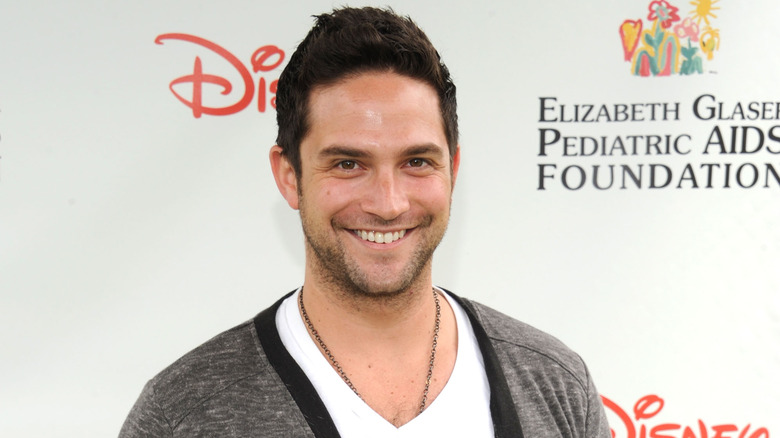 Michael Kovac/Getty Images
"Days of Our Lives" viewers watched Stefan O. DiMera and Gabi Hernandez grow closer, but things got complicated when Kate Roberts (Lauren Koslow) was named the CEO of DiMera Enterprises. Stefan's mother, Vivian Alamain, was furious about the situation, per Soaps in Depth. Kate and Vivian have a long-running feud that has spanned decades. Vivian eventually began to act out in hopes of eliminating Kate from the situation. However, Stefan didn't agree with his mother's antics and tried to keep her in check. Sadly, that didn't happen.
After Vivian was busted by the Salem police, she tried to flee town as detective Lani Price (Sal Stowers) chased her. Things took a violent turn when Vivian resisted Lani and the police officer was forced to discharge her gun. At the last moment, Stefan stepped in front of the bullet to save his mother and he was shot in the neck (via Soaps). Stefan died from the gunshot wound and his heart was donated to Julie Williams (Susan Seaforth Hayes), per Soap Dirt.
Gabi was heartbroken about losing her husband, but retained his power and last name to make a place for herself at DiMera Enterprises. Eventually, it was discovered that Stefan had a twin brother named Jake, who came to Salem and also became part of the family business, per The U.S. Sun.
Of course, in Salem no one is ever really dead, and fans believe that Stefan could return in the future.