The Sitcom Ed O'Neill Auditioned For Before His Starring Role On Married... With Children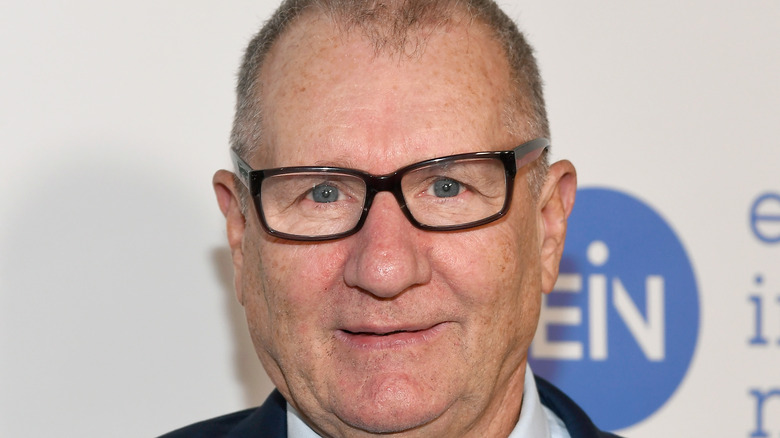 Frazer Harrison/Getty Images
While Ed O'Neill has been a television fixture for more than 20 years, it was his role as Al Bundy on "Married... With Children" that made him a household name. 
It was a part, however, that he initially turned down. As he told the Television Academy Foundation, during the audition process, producers told the actor that the show would probably only last a few episodes, so, when O'Neill was asked to come back for another tryout, he declined.
Luckily, the producers were insistent — and also agreed to give O'Neill a slight pay increase if he was hired. Of course, he landed the role, and the show went on to be a huge success, running for 11 seasons and helping to launch the Fox network. As for the inspiration for developing the character of Al, O'Neill didn't need to look very far.
"I saw the guy as one of my uncles... My uncle Joe was like, resigned, life was going to be bad," O'Neill said in an interview on "The Rich Eisen Show." "My aunt, his wife would say, 'Joe, I ran over the dog today in the driveway.' And Joe would say, 'What's for dinner?' So it was sort of like that. That was how I read it and they had not heard that interpretation. So, long story short, they thought that was funny."
Yet, before winning the role of the struggling shoe salesman, O'Neill was up for the lead in another famous sitcom.
Ed O'Neill auditioned for a role on Cheers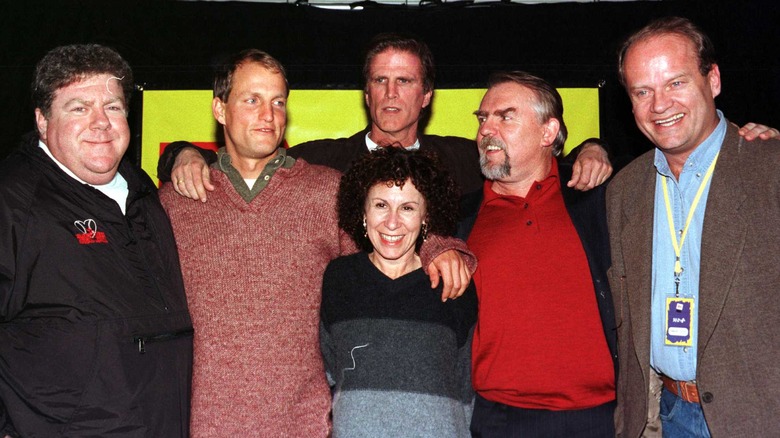 Andrew Shawaf/Getty Images
Five years before he landed the role of Al Bundy on "Married... With Children," Ed O'Neill auditioned to play another iconic television character: Sam Malone on "Cheers." According to The Things, he wound up turning down the chance to play the baseball-player-turned-Boston-bartender because he wanted to focus on more dramatic work. The part eventually went to Ted Danson, who won two Emmys for his work on the hit comedy. 
O'Neill also auditioned for the role of Steven Keaton, the dad on "Family Ties," whom Vulture described as "the anti Al Bundy." Michael Gross wound up winning that part — and might even have O'Neill to thank for it.
"I told them I wasn't right," O'Neill said in a Television Academy Foundation interview about possibly playing Steven. "I didn't feel I was right for the role and I think I actually mentioned the actor who got it to them because I used to do 'Another World' with him."
The actor had another TV hit with Modern Family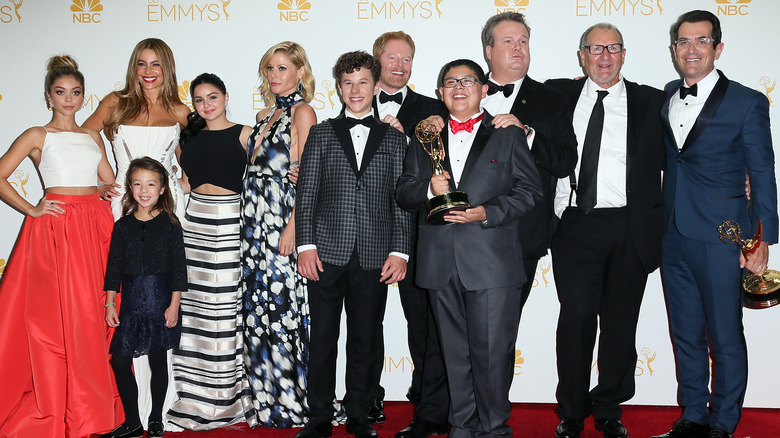 David Livingston/Getty Images
Ed O'Neill struck sitcom gold again when he was cast as Jay Pritchett on ABC's "Modern Family" and was nominated for three Emmy Awards during the hit show's 11-year run.
However, he was initially reluctant to even have a meeting about the show because it would only be a 30-minute comedy. "They told me the story they had in mind and it honestly didn't impress me that much when I heard it," O'Neill told the Television Academy Foundation. But, once he learned it wouldn't be shot in front of a live audience — and got to read the first script — he changed his mind. 
"It was a dream job," O'Neill told The Business Journal. "I am so thankful to have had it. We took some great vacation trips for episodes. We shot an episode in Paris, which was beautiful. And I never had to work long hours because of the show's structure of three separate families. When they were shooting the other two families, I wasn't working."
And O'Neill — who holds the record for most sitcom episodes by an actor — already has his next project lined up. He's set to play Donald Sterling, the former owner of the Los Angeles Clippers, in the FX limited series "The Sterling Affairs," according to Deadline.