Who Really Fathered Allie Horton's Baby On Days Our Lives?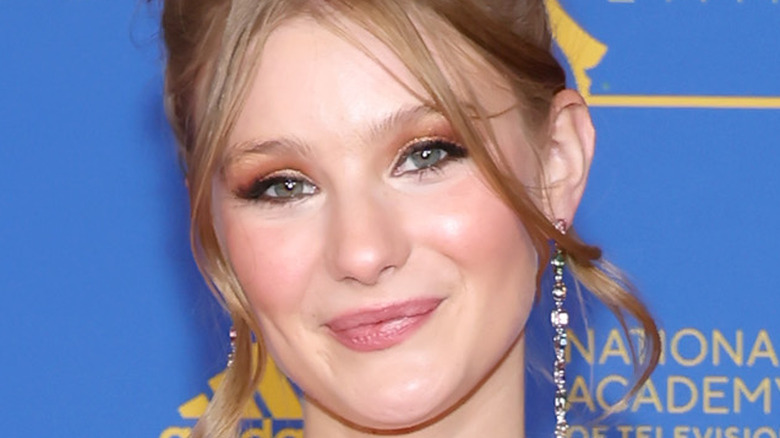 Amy Sussman/Getty Images
Allie returned to Salem pregnant and scared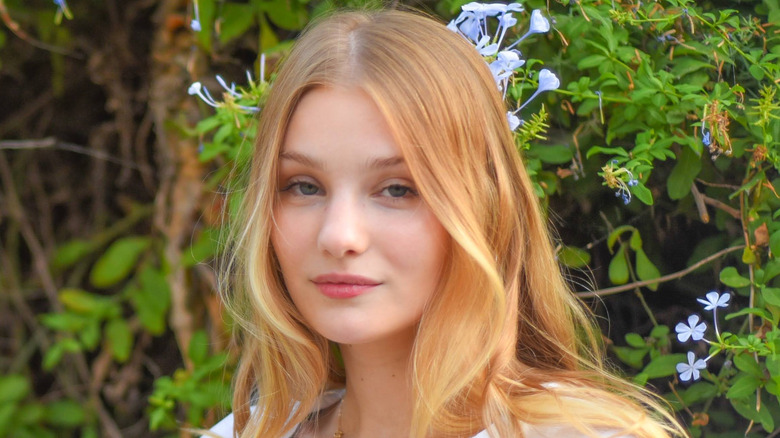 Michael Mattes/Shutterstock
After "Days of Our Lives" viewers watched Allie Horton rapidly age into a young adult, it was clear that the character was following in the footsteps of her mother, Sami Brady. Allie seemingly had drama follow her to Salem when she returned to town hiding a pregnancy. She didn't want people to know that she was expecting at first, and she showed up on the doorstep of her uncle Eric Brady (Greg Vaughan) and his then-girlfriend Nicole Walker (Arianne Zucker), per Celebrating The Soaps.
Allie soon confided in her uncle that she was pregnant and that she planned to give the child up for adoption. At the time, Allie had a few ideas about whom she might give her unborn child. Allie's older brother, Will Horton (Chandler Massey), and his husband, Sonny Kiriakis (then Freddie Smith), were looking to adopt and thought they would be a good fit to raise Allie's baby. However, Allie seemed to have her heart set on allowing her former step-father, Rafe Hernandez (Galen Gering), to raise the child (via Soaps in Depth).
Eventually, Allie decided to raise the baby, a son named Henry, herself with the help of Nicole. However, the question of the newborn's paternity became a huge scandal in Salem.
Charlie Dale was revealed to be the biological father of Allie Horton's son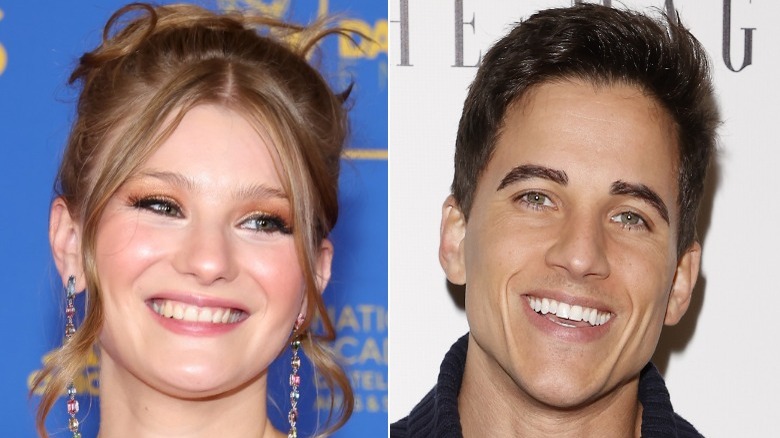 Amy Sussman/Getty & Michael Tran/Getty Images
Allie Horton eventually confided in Nicole Walker about the night that she got pregnant. She admitted that she had too much to drink and that she met a man who took her home and later raped her. After bumping into Tripp Johnson (Lucas Adams) in Salem, Allie remembered him as the guy she spent time with the night of her attack. Allie accused Tripp of raping her, but he proclaimed his innocence, per Daily Soap Dish. Tripp offered to take a DNA test and was shocked when it revealed that he was the father of little Henry.
Allie eventually agreed to be hypnotized in order to remember the night of her attack. Under hypnosis, she remembered spending time with Tripp but also that another person had assaulted her. Allie then revealed that it was Tripp's half-brother, Charlie Dale (Mike Manning), who had attacked her and was the biological father of her son (via Soap Opera Spy). 
Charlie was later shot and killed by Jan Spears. Allie apologized to Tripp, and the two got close. They even eventually started dating. However, they couldn't make things work due to Allie's love for Chanel Dupree (via Soaps in Depth). Tripp eventually left Salem (via Soap Spoiler), but he and Allie parted on good terms.
If you, or anyone you know, have been a victim of sexual assault, help is available. Visit the Rape, Abuse & Incest National Network (RAINN) website or contact RAINN's National Helpline at 1-800-656-HOPE (4673).