Honor Society Star Angourie Rice Details Her Upcoming Project With Jennifer Garner - Exclusive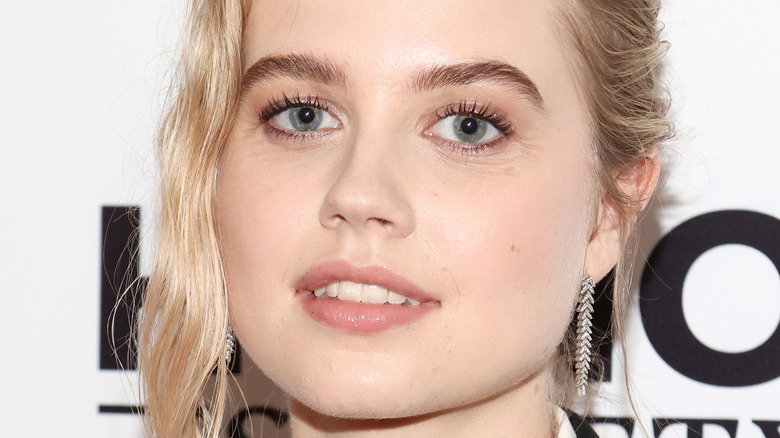 Tommaso Boddi/Getty Images
When it comes to the coming-of-age romantic comedy genre, an iconic film such as "13 Going On 30" comes to mind. Starring Jennifer Garner and Mark Ruffalo, the 2004 classic has stood the test of time, bringing with it a generation or two of fans just looking for that child within. With time, the genre of the teen finding their true purpose in their young life has evolved, bringing with it the likes of "Honor Society," which has just dropped on Paramount+. Starring the dazzling Angourie Rice and "Stranger Things" star Gaten Matarazzo, "Honor Society" tells the story of high school senior Honor Rose, who is determined to get into Harvard at whatever cost. 
With three other high-performing students in her way, Honor devises a scheme to take out the competition, as nothing can stand between her and Elle Woods' alma mater. The results of her plan, however, aren't what you might think. Friendship, loyalty, and being true to yourself are the lessons that Honor eventually realizes — while Harvard is great, it's not everything (even Rory Gilmore can tell you that).
Ahead of the film's premiere, we sat down with Angourie Rice to discuss her dynamic character, her career outside of "Honor Society," and what she learned as an actress while bringing Honor Rose to life. While the high school-based flick is her current celebration, Rice has an extremely special project on the horizon, involving none other than Miss Jenna Rink — i.e., Garner herself.
Angourie Rice's latest project involves Jennifer Garner and a high-profile production studio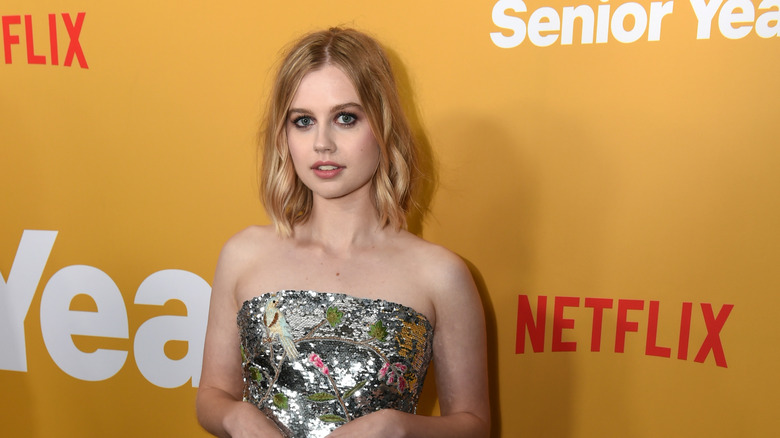 Vivien Killilea/Getty Images
As "Honor Society" dropped on July 29, viewers have likely witnessed just how challenging the role of Honor Rose was. In preparation for taking on the character, Angourie Rice told us that she sourced inspiration from other teen classics, like "Ferris Bueller's Day Off" and "Clueless" — but with all that prep work, it was still the most difficult role she's landed.
"It was the biggest challenge I've ever taken on because there was a lot of dialogue and I was in every single scene," Rice told us. "Mentally, I lived in that character for two months, and it was a lot. But it was such a great experience, and I loved every second of it."
With that said, "Honor Society" may have been the best training possible for Rice's upcoming project. Starring in the new Apple TV+ project called "The Last Thing He Told Me," Rice is joining Jennifer Garner and working with production company Hello Sunshine – founded by Reese Witherspoon — for the television mini-series.
"I'm really excited about it," Rice told us. We can't blame her.
Angourie Rice learns from every new project she is a part of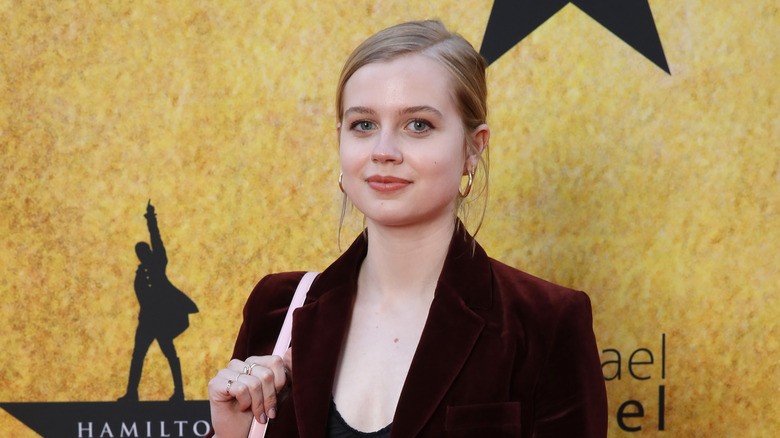 Sam Tabone/Getty Images
While Angourie Rice will likely become known for her lead role in "Honor Society," the actor's path has crossed with many A-listers including Kate Winslet, Tom Holland, and Ryan Gosling. Given her blossoming career and her newly announced role as Bailey in "The Last Thing He Told Me," it's no wonder Rice has gained helpful insight from every project she has been a part of.
"What's so exciting about my job is that every time I come on a new production, I learn something new," Rice told us during our exclusive interview. "It's from the cast and it's from the directors and the production team and the crew. I learn something new from everyone. I like how it's different every time."
Adding that she's been overwhelmed by the kind and generous people she's worked with, Rice concluded that one of the best aspects of being on-set is that, generally, everyone loves the work.
"They come into work and try to make the process easy for everyone involved. That's the main thing I've learned — you can do the job and have a good time and make friends," she said.
"Honor Society" is now streaming on Paramount+.