Are Taylor Swift And Joe Alwyn Compatible Based On Their Zodiac Signs?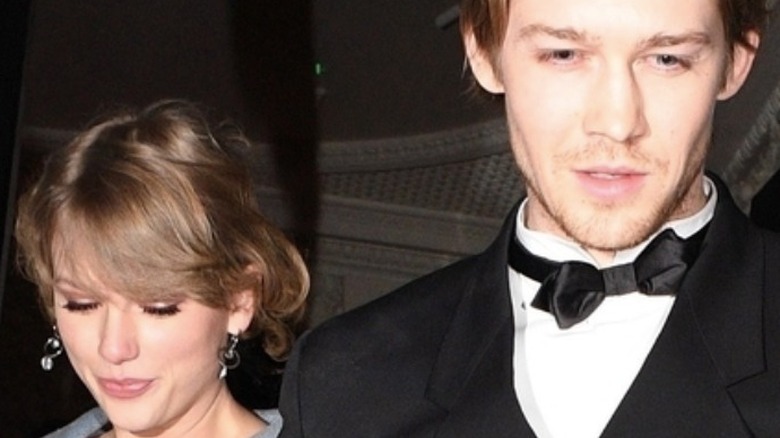 BACKGRID
Taylor Swift and Joe Alwyn have kept their relationship quite private. But that hasn't stopped fans from analyzing every aspect of their romance. According to Elle, Swift and Alwyn became a couple over four years ago and from the start, vowed to keep things between them. You won't see couple pictures on either of their Instagram pages and it's rare to ever see a paparazzi photo of the two together. In May of 2017, the very first reports of the couple came out and in June of that same year, paparazzi captured the two looking fondly at one another while relaxing on a hotel balcony.
So while fans may not be too happy with Swift keeping her love life private, something she hasn't done in the past, it seems to be working for her as they are now reportedly engaged, per the Sun. So instead of hearing the details of their romance from Swift and Alwyn themselves, we have taken to the stars to learn if they are as compatible as they seem.
Taylor Swift and Joe Alwyn may not be as compatible as we think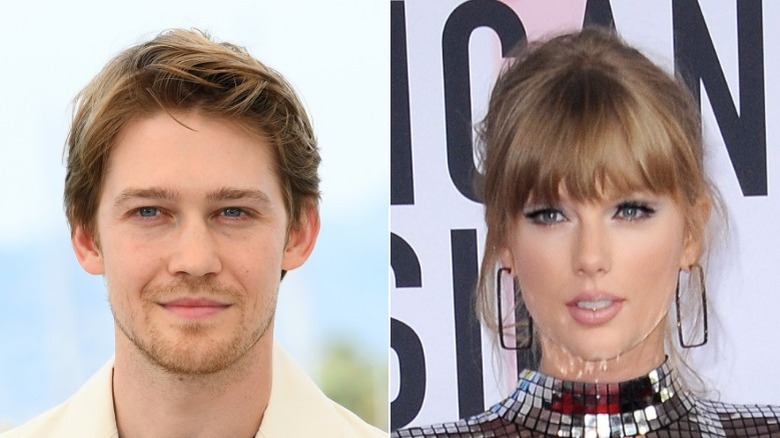 Tinseltown/Shutterstock & Joe Maher/Getty & undefined
Of course, we can't put all our trust into our zodiac signs when it comes to determining who we should and shouldn't date. Still, they can tell us a lot about what we need from a relationship and whether or not there is a good chance for a future. Taylor Swift is a Sagittarius, per Elite Daily, and is defined as being optimistic and impulsive. Alwyn on the other hand is a Pisces, making him empathetic and sensitive, according to Shape.
Both signs are full of optimism, which sounds like a recipe for success. Unfortunately though, Elite Daily says this often makes it hard for a couple to face reality when needed, which can lead to the downfall of their relationship. Both a Sagittarius and a Pisces are known to go all-in at the beginning and romanticize their relationship to be picture-perfect, often dismissing any flaws. When doing this, the real world — like distance, life issues, and scheduling conflicts — doesn't come into play until it's too late (via Elite Daily). But as Swift and Alwyn have kept things strong for so long despite their busy schedules, there may just be hope for the pair after all.
Taylor and Joe's element signs show true love
According to Shape, while their astrological signs may not show a long-lasting love, their deeper moon and element signs do. Joe Alwyn is a water sign, which makes him sweet and loving, something Taylor Swift gravitates towards. In fact, Alwyn and Swift have very similar birth charts — both have signs of water, air, and earth, as the outlet notes, meaning they complement each other's love languages. Plus, both Alwyn and Swift like to stay home, which shows as they've remained largely out of the public eye, and both are intellectual beings, accounting for their mutual passion for songwriting.
But quite possibly the biggest tell-tale sign that the two are meant to be is the fact that Swift kept her relationship with Alwyn private for so long. According to Elite Daily, Sagittarians are known for being highly unable to keep a secret. Her breaking that mold and keeping Alwyn under wraps proves that this relationship is something very special.