Audrina Patridge Reveals If She Still Talks To Her The Hills Co-Stars - Exclusive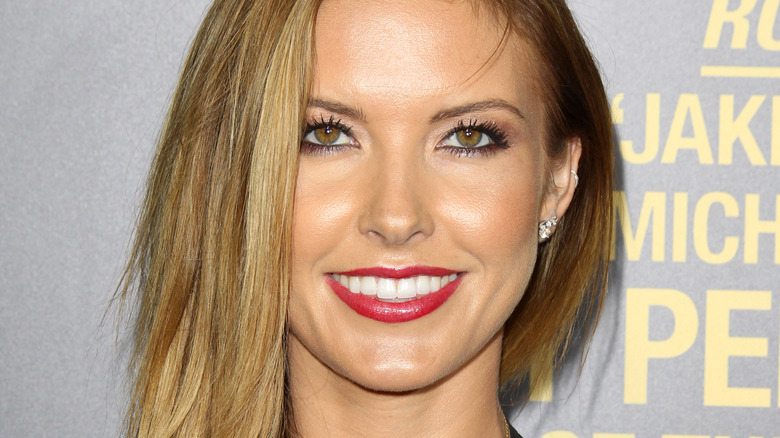 Kathy Hutchins/Shutterstock
In the late '00s, Audrina Patridge, Lauren Conrad, and Heidi Montag Pratt all shot to fame as the stars of MTV's reality hit "The Hills." The series followed the trio's friendships, their love lives, and the incredible parties and nightclubs they went to in Los Angeles. In 2019, Patridge and Montag Pratt returned for "The Hills: New Beginnings," a reboot that reunited many of the original show's co-stars. Sadly, "New Beginnings" was canceled after just two seasons, devastating fans who wanted to follow the lives of Patridge and fellow cast members like Brody Jenner and Justin "Bobby" Brescia.
Luckily, fans can find out more about "The Hills" and what really went on behind the scenes in Patridge's new book, "Choices: To the Hills and Back Again," which is out now. Discussing her decision to write the book, Patridge tells The List, "There's so much interest in 'The Hills' and 'Was it real? Was it fake? What really went on?' That's how it started. Then we kept the conversation going and I was like, 'A lot of people are writing to me and want to know about me, [things] that they don't know from Instagram and my real life.'" Patridge compiled all of her life experiences and stories into the book, which fans of "The Hills" will love.
In an exclusive interview with The List, Audrina Patridge reveals whether she's still friends with her former "Hills" co-stars Lauren Conrad and Heidi Montag Pratt.
Audrina Patridge has 'no bad blood' with her former co-stars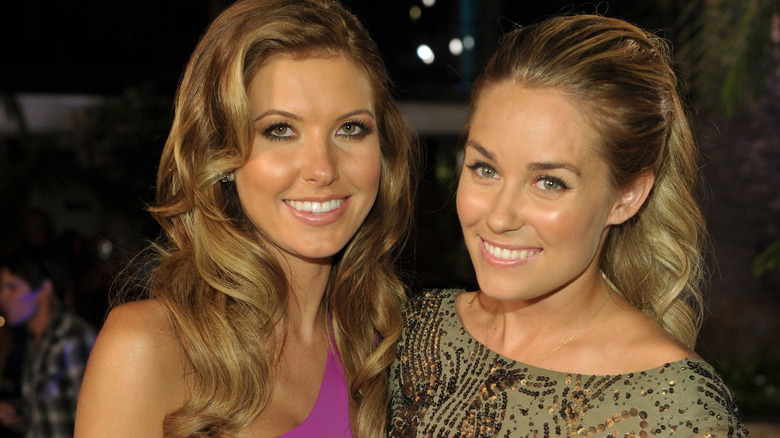 John Shearer/Getty Images
Fans of "The Hills" and its reboot are likely wondering if Audrina Patridge, Heidi Montag Pratt, and Lauren Conrad have remained friendly when the cameras aren't rolling. "I haven't seen Heidi since we stopped filming, but we touch base here and there," Patridge tells The List. "We talked when I found out she was pregnant and we're trying to get [her and Spencer Pratt] on our podcast. Hopefully, we'll see."
However, as all of the former co-stars are busy with their lives and careers, it's not always easy to reunite. "Everybody, after we were done [filming "The Hills: New Beginnings"], went back to their own lives and their own kids," Patridge says. "They live in LA; I live in Orange County. When we're filming, we have set times, and it forces us to be together. But whenever we're not, we have all of our own schedules and families, so it's hard to continue such close-knit friendships easily."
Dishing on her friendship with Conrad, Patridge explains, "As far as Lauren, the last time I saw her was at 'Disney on Ice' a few years ago." She continues, "We're all grown up now. There's no bad blood. We're all cordial. We all have families. We're in such a different place than we used to be."
"Choices: To the Hills and Back Again" by Audrina Patridge is available now.