Everything Khloé Kardashian Has Said About Dealing With Heartbreak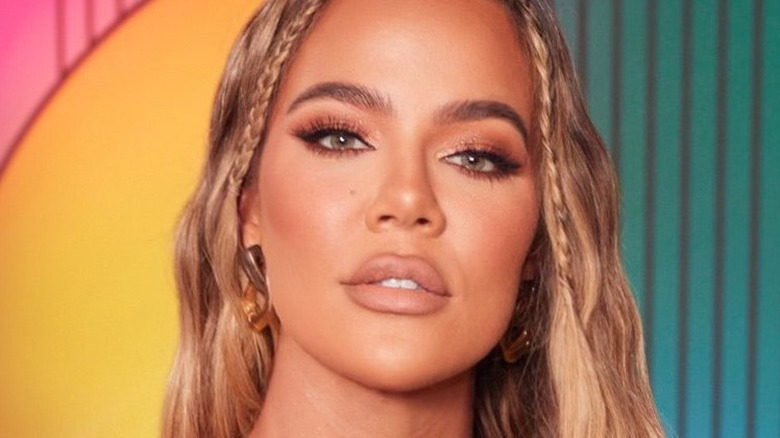 Shein X 100k Challenge 2021/Getty Images
Khloé Kardashian may be one of the most popular reality TV stars in Hollywood, per Monsters and Critics. However, that hasn't shielded her from drama or heartbreak in her life. Kardashian experienced trauma earlier in her life. In addition to her parents' divorce (via Yahoo!), the Good American founder also had to deal with the death of her father, Robert Kardashian Sr. when she was just 19 years old (per People).
The family's patriarch was diagnosed with esophageal cancer in 2003 and it moved quickly. Aggressive cancer took the life of Kardashian Sr. just eight weeks after his diagnosis. "I still talk to my dad all the time, every night," Kardashian revealed to people back in 2019. "Me and my daughter, we pray to him, we talk to him, so I'm a big believer of that."
What some fans may not know is that Kardashian also dealt with a traumatic brain injury as the result of a car accident. The reality star was thrown through a windshield of a car during a crash back in 2001, and suffered injuries that have impacted her long-term memory, per Buzzfeed. "It's really irritating and frustrating and kind of sad that I can't remember so many things from my childhood because of that car accident," Kardashian previously admitted during an episode of "Keeping Up With The Kardashians."
Of course, Kardashian has had plenty of emotional trauma as well.
Khloé's been through plenty of heartache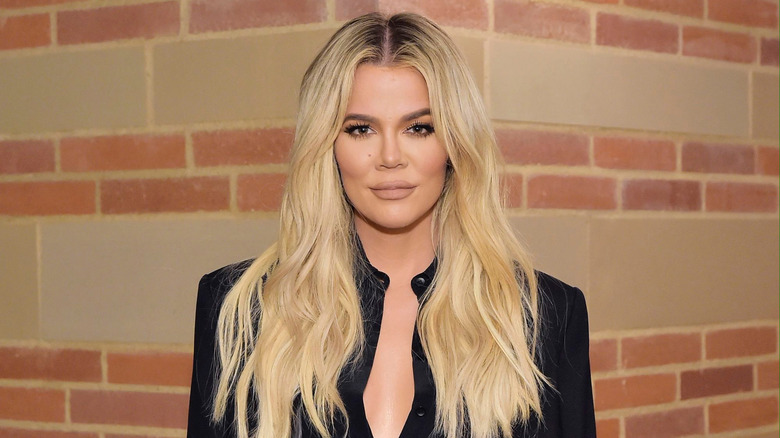 Stefanie Keenan/Getty Images
In 2009, Khloé Kardashian stunned fans when she began dating NBA star, Lamar Odom. The pair had a whirlwind romance and decided to get married just one month after meeting one another (via People). Kardashian and Odom's relationship became of huge interest to fans, and their marriage was documented by cameras on the family's reality TV series "Keeping Up With The Kardashians" and later on the couple's spin-off series "Khloe & Lamar." 
In 2013, the couple's relationship was rumored to be on the rocks after allegations of Odom's infidelity and substance abuse issues. Eventually, Kardashian filed for divorce. The divorce was emotional for Kardashian, who supported Odom two years later when he suffered serious health issues.
In 2016, Kardashian began dating NBA player Tristan Thompson, according to Us Weekly. The couple got serious and the reality star even moved to Cleveland, Ohio to be near him. The following year, Kardashian and Tristan announced they were expecting their first child together, but just days before Kardashian gave birth, a huge cheating scandal erupted around Thompson.
The couple tried to work through their issues, but things took a dramatic turn when Thompson reportedly cheated on Kardashian with family friend Jordyn Woods.
The two were on again and off again after that until Kardashian found out that Thompson was expecting a child with another woman during the same time that she was also expecting their second child via surrogate.
Khloé has shared advice about dealing with heartache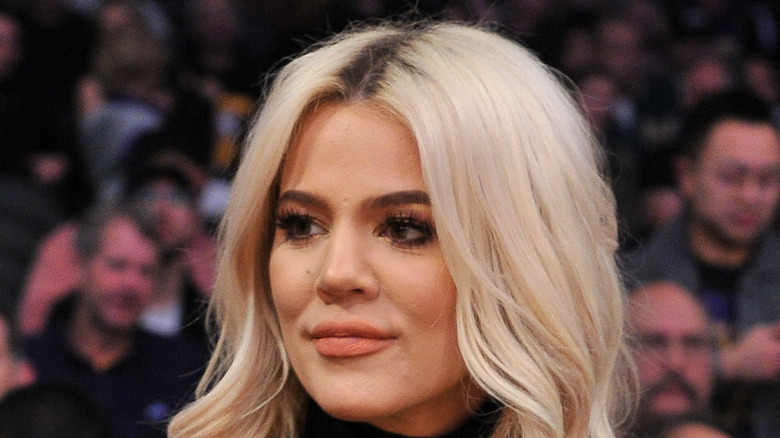 Allen Berezovsky/Getty Images
Because Khloé Kardashian's heartbreak has been documented in public, the reality star has decided to embrace it and even speak out about what she does to combat her sadness.
According to Hello! Magazine, Kardashian has told her fans that ice cream and happy music tend to help her turn her mood around while dealing with heartache. She also claims that working out has been a game changer for her. "I work out so much better when I am sad or upset. I have so much energy when I am angry. So either go to the gym, watch a funny movie, watch some good light-hearted TV, or call one of your girlfriends that always makes you laugh."
Kardashian has also admitted that it's okay to still have feelings for someone who's hurt you. "You don't technically always have to fully get over someone. It's okay to move on from them, but you can still love them from a distance," she said (via People Magazine). "If people are destructive to you emotionally, that still doesn't mean you can't love them — you just have to learn to take better care of yourself."
In addition, Kardashian believes that time is the ultimate healer, per Elite Daily. "As cliché as it sounds, time really does heal everything," she previously told a fan via Twitter. By this point, Kardashian is a professional at dealing with heartbreak and moving on with class and strength.