Surface's Gugu Mbatha-Raw On Working With Reese Witherspoon - Exclusive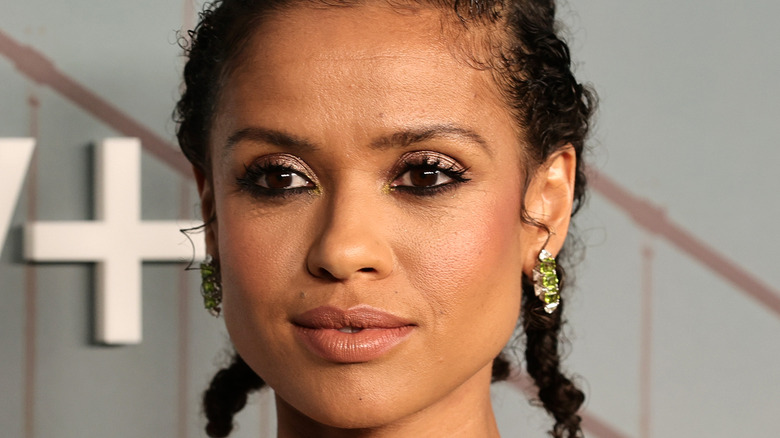 Jamie Mccarthy/Getty Images
This article contains references to attempted suicide.
Gugu Mbatha-Raw's newest project has reunited her with Reese Witherspoon. The two first worked together on "The Morning Show," which was produced by Witherspoon's production company, Hello Sunshine. Witherspoon took on the lead role of Bradley Jackson, the new co-host of the titular morning show, who replaced the former co-host when he was fired for sexual harassment. Mbatha-Raw portrayed Hannah Shoenfeld, the talent booker for the program and the woman at the center of the sexual harassment scandal. 
"The Morning Show" gave Mbatha-Raw and Witherspoon the opportunity to tell the complex and nuanced stories of women who aren't always who the world expects them to be, which Mbatha-Raw called "an incredible experience." She said, "Working with amazing actors like Steve Carell, Jennifer Aniston, and Reese Witherspoon on such a topical story was a real privilege because the world is experiencing all of these conversations."
Their new project, Apple TV+ thriller "Surface," gave both Witherspoon and Mbatha-Raw a new chance to tell a complicated story about complicated women. In an exclusive interview with The List, Gugu Mbatha-Raw talked about what it was like to work with Witherspoon on another project and why she loves bringing complicated characters to life.
The collaborative team on Surface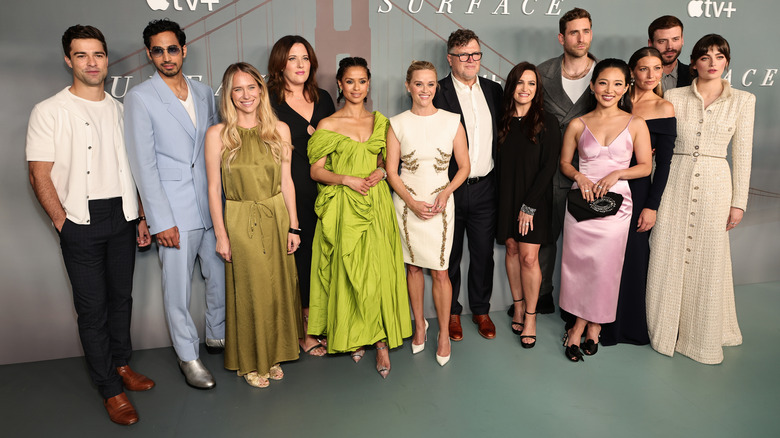 Jamie Mccarthy/Getty Images
Mbatha-Raw said that she was initially drawn to "Surface" by Veronica West's brilliant story and writing. "It was such a treat to read the script," she gushed.
When she found out that the show was being produced by Witherspoon's production company, Mbatha-Raw was immediately onboard. "I knew that they do great quality projects that really empower and uplift women both in front and behind the camera," she said. "It was really a great collaborative team to work with."
The actress added that because she was also an executive producer on "Surface" –- her first EP credit –- she was involved with the project from the very beginning. So she got to work with the entire team very closely to figure out how to bring her character and the story to life.
"It was such a treat [and] such an incredible, stimulating experience," said Mbatha-Raw. "The role alone would've been enough to get my teeth into because Sophie is such a complex character and roles like this don't come along every day."
Portraying complicated women in complicated situations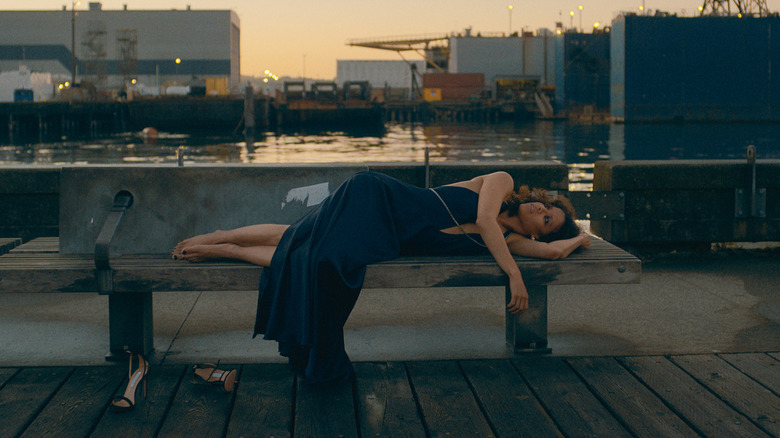 Apple TV+
Mbatha-Raw's character in "Surface," Sophie, is recovering from a suicide attempt and has lost all memory of who she was before she tried to take her life. The show follows Sophie as she tries to piece together who she was before and why she tried to kill herself. As she gets more information from various sources, Sophie finds out that everyone in her life has secrets, and nobody is really who she thought they were, including herself.
Mbatha-Raw said that Sophie gave her an incredible opportunity to explore "the gray area" and whether making bad choices makes someone a bad person.
"When we first meet Sophie, she seems like this innocent fragile person. As we go on, she starts to uncover secrets from her past that maybe, morally, don't paint her in the best light," the actress explained. "The idea of, if you have done bad things in your past or morally ambiguous choices — is that really who you are? If you had a blank slate, would you make the same choices again? Would you be the same person? With that knowledge, can we evolve, can we make different choices, or are we destined to sort of be fundamentally the same person, always?"
If you or anyone you know is having suicidal thoughts, please call the National Suicide Prevention Lifeline by dialing 988 or by calling 1-800-273-TALK (8255)​.
New episodes of "Surface" premiere every Friday on Apple TV+.