Nina Bloomgarden's Piece Of Old-School Tech She Struggled To Use In The Resort - Exclusive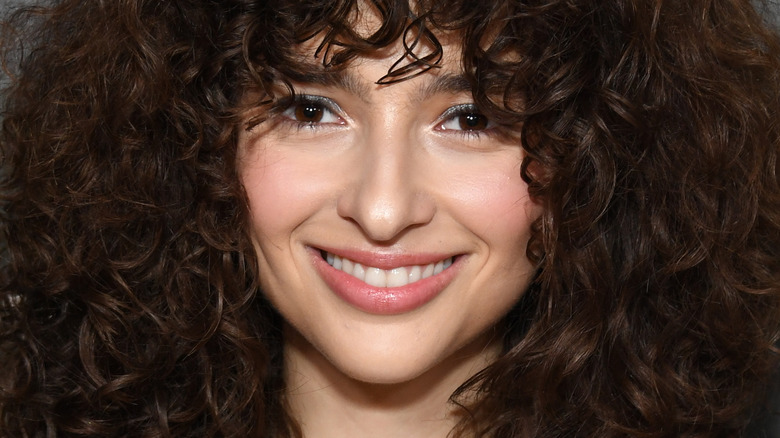 Jon Kopaloff/Getty Images
If you're having trouble grappling with the fact that people now consider 2007 to be vintage, join the club. Peacock's "The Resort" is bringing 2007 (and its outdated gadgets) to the small screen for fans to reminisce about their cringe Myspace days. As it turns out, even stars like Nina Bloomgarden (Violet Thompson) had to get used to the 2007 tech nuances again while filming. Which piece of technology did Bloomgarden struggle to use the most when she was working on "The Resort"?
During an exclusive interview with The List, Nina Bloomgarden reminisced about the nostalgia of vintage tech, which piece of tech got the best of her, and how much easier it was to use 15 years ago than it is today in the midst of iPhones and tablets. She also revealed what initially drew her to the role and what it was like working with the creatives behind the show. 
A blast from the past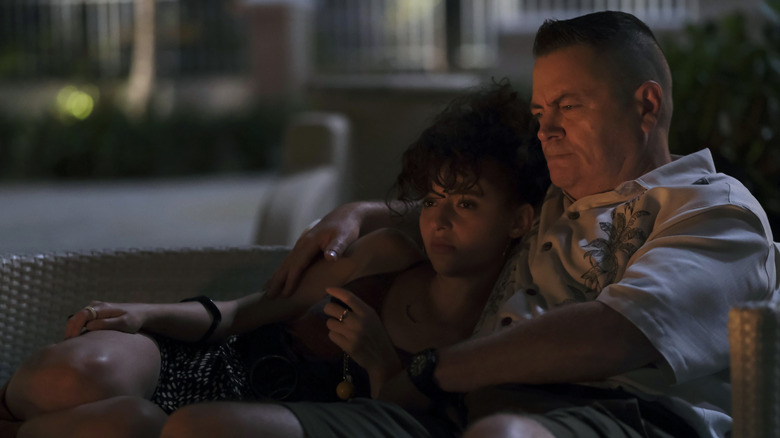 Peacock
On if it was weird or fun at all, getting a blast from the past with the tech, Bloomgarden said, "Totally. [It was] totally weird. Texting — I remember it being so much easier, and I was so much quicker 15 years ago, and now it's really annoying and difficult." Sadly, Razr text hacks weren't one of the many lessons her co-star Nick Offerman taught Bloomgarden.
Who remembers the good old days of hitting the six key three times for the first letter in "OMG"? Bloomgarden does, and she remembers it being a whole lot easier. "When I was in the scene, trying to hit all the numbers, I wasn't quick at all. I'm sure they superimposed something else instead of me doing it because I was doing it terribly," she recalled. "We had to look up a lot of references to make sure that we weren't hitting the 2008-2009 world, and we were hitting 2007 and before. But ... we didn't let it affect our performance too much."
Plenty of things have continued on a similar trajectory since 2007, however. Bloomgarden noted, "The way we speak now started back then with the iPhone and with text talk and everything, so that fit in nicely, and we were able to speak freely without thinking too much about slang and stuff."
There were a slew of factors that drew Bloomgarden to the role — between personal connections to her own life and all of the creatives involved. "Well, first of all, the team is incredible. You have Andy Siara from 'Palm Springs,' Ben Sinclair [from] 'High Maintenance,' and then Sam Esmail [from] 'Mr. Robot,'" Bloomgarden listed off. "Putting all of those together is mind-blowing. Then, on top of that, I really connected with Violet. We were dealing with similar things, dealing with similar losses, so I feel like she came into my life at the perfect time." Fans watching can certainly feel that authenticity, too.
The first four episodes of "The Resort" are now streaming on Peacock, with subsequent episodes releasing Thursdays.