Kamala Harris Lands Herself In Hot Water Over Her Stance On Brittney Griner's Sentencing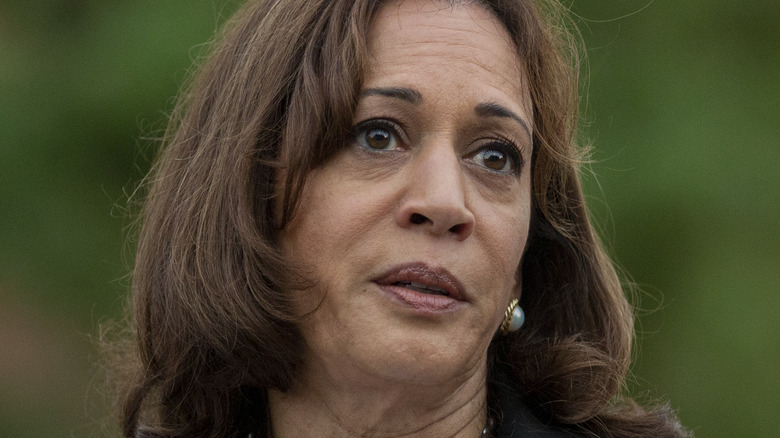 Jim Vondruska/Getty Images
On February 17, WBNA star Brittney Griner was detained in Russia for carrying cannabis oil, sparking a national conversation and initiative to bring the Phoenix Mercury center back home.
In March, Griner's wife, Cherelle Griner, spoke out via Instagram about the pain she was experiencing due to Brittney's uncertain situation overseas. 
Just last month, Brittney herself implored to President Joe Biden in a letter, penning she was "terrified I might be here forever." Later that month, President Biden affirmed he was doing everything in his power to bring back Griner, also known as BG, to American soil. The President revealed he would be willing to do a trade deal, exchanging Russian arms dealer Viktor Bout, for Griner and a fellow American who is currently imprisoned in Russia, Paul Whelan.
Griner's trial began in July and recently concluded, with Russian court sentencing her to nine years in prison for possession of cannabis, the New York Post reported.
After the verdict, the White House released a statement, saying: "Today, American citizen Brittney Griner received a prison sentence that is one more reminder of what the world already knew: Russia is wrongfully detaining Brittney. It's unacceptable, and I call on Russia to release her immediately so she can be with her wife, loved ones, friends, and teammates."
But it isn't President Biden's statement that has people talking — it's Vice President Kamala Harris' remarks that have some clapping back.
Kamala Harris is being called a hypocrite after offering words to Brittney Griner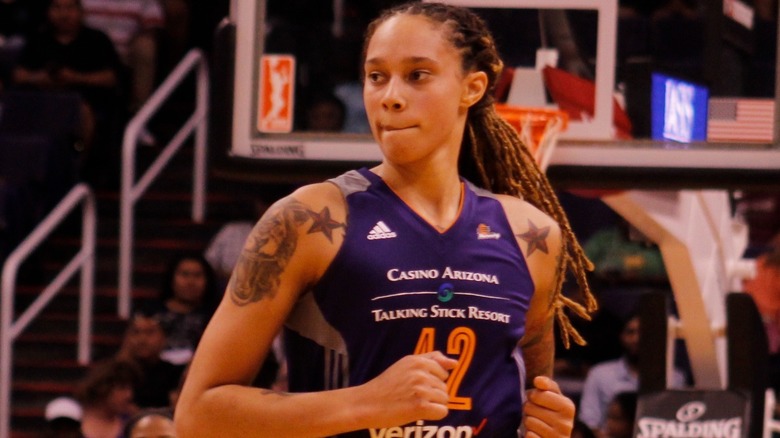 Keeton Gale/Shutterstock
The outpour of support for Brittney Griner in the wake of her recent sentence of nine years in Russian prison for having cannabis oil comes from White House officials like Vice President Kamala Harris. After the news broke, Harris tweeted: "With today's sentencing, Russia continues its wrongful detention of Brittney Griner. She should be released immediately. @POTUS and I, and our entire Administration, are working every day to reunite Brittney, as well as Paul Whelan, with loved ones who miss each of them dearly."
However, users were quick to pull up receipts of Harris' career past as an attorney general in California, notably how she sent over a few dozen people to prison over cannabis charges (via Forbes).
One Twitter user reminded her of this, replying to her tweet: "So when are you & Biden going to commune the sentencing of all the people whom you locked up over cannabis possession in California as AG?"
However, back in 2019, Harris tweeted before becoming VP: "It's time to end mass incarceration. This includes legalizing marijuana, sentencing reforms, and abolishing private prisons. With the addition of job training and education, these actions will reduce crime and help build healthy communities."
We're still scratching our heads with this one.