Elon Musk Has Something To Say About Joe Biden's Response To Brittney Griner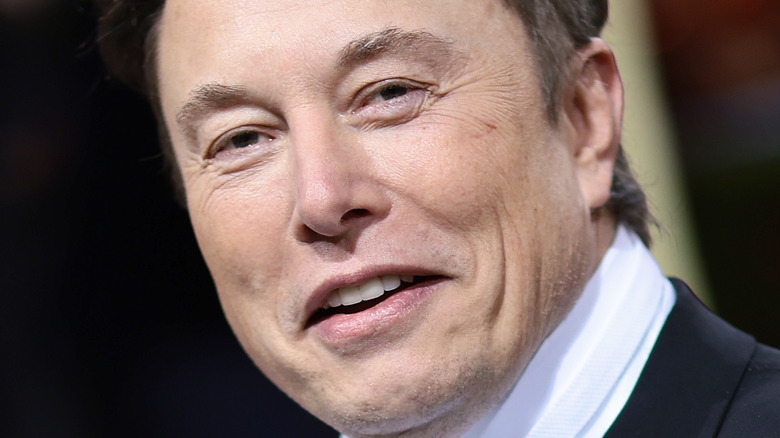 Dimitrios Kambouris/Getty Images
WNBA star Brittney Griner has been detained in Russia since February 2022 for allegedly bringing "cannabis oil" into the country. While her family and friends were hoping she would be released, Griner was ultimately sentenced to nine years in a Russian prison for the drug charges, per CNN.
"I never meant to hurt anybody, I never meant to put in jeopardy the Russian population, I never meant to break any laws here," Griner said during her court appearance. "I made an honest mistake and I hope that in your ruling that it doesn't end my life here. I know everybody keeps talking about political pawn and politics, but I hope that, that is far from this courtroom."
The sentencing led to controversy on social media, with Twitter divided over whether or not the United States should intervene to get Griner released. There have been reports that there could be a "two-for-two" prisoner swap in an effort to bring Griner — as well as former Marine Paul Whelan — home, per ABC News. One of the people that might be a part of the exchange is Russian arms dealer Viktor Bout, who is currently serving a 25-year prison sentence in the U.S. Former president Donald Trump sent Twitter into a frenzy by lashing out at the move, noting that Bout is "absolutely one of the worst in the world."
And now Tesla CEO Elon Musk is taking a swipe at President Joe Biden for his commitment to getting Griner released.
Elon Musk believes America should free prisoners who committed crimes similar to Brittney Griner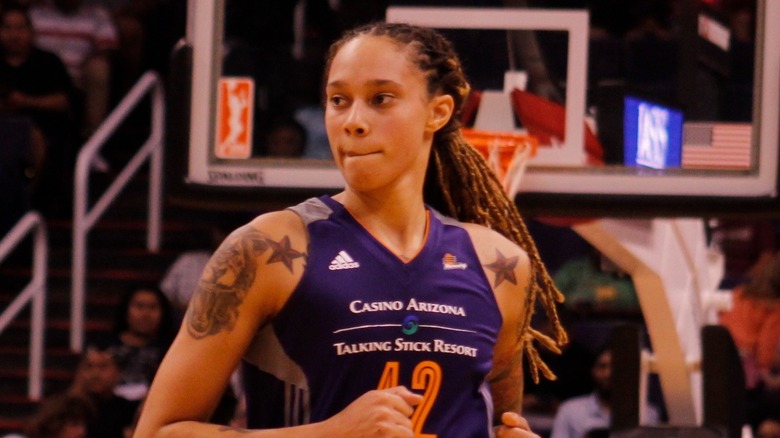 Keeton Gale/Shutterstock
Elon Musk believes that the United States should lead by example when it comes to the Brittney Griner case. "If the president is working so hard to free someone who is in jail in Russia for some weed, shouldn't we free people in America?" the Tesla CEO said on the "Full Send" podcast. "There are people in jail in America for the same stuff. Shouldn't we free them too? My opinion is that people should not be in jail for non-violent drug crimes."
In the meantime, President Joe Biden has spoken out about Griner's sentencing, calling on Russia to "release her immediately." Talks between U.S. Secretary of State Antony Blinken and Russian Foreign Minister Sergey Lavrov are ongoing, but the two countries have yet to reach an agreement (via ABC News). However, POTUS has promised that the White House won't stop working for both Griner and Paul Whelan.
"My administration will continue to work tirelessly and pursue every possible avenue to bring Brittney and Paul Whelan home safely as soon as possible," Biden said in a statement.