A Lingering Pregnancy Issue Has Heather Rae El Moussa Asking Fans For Advice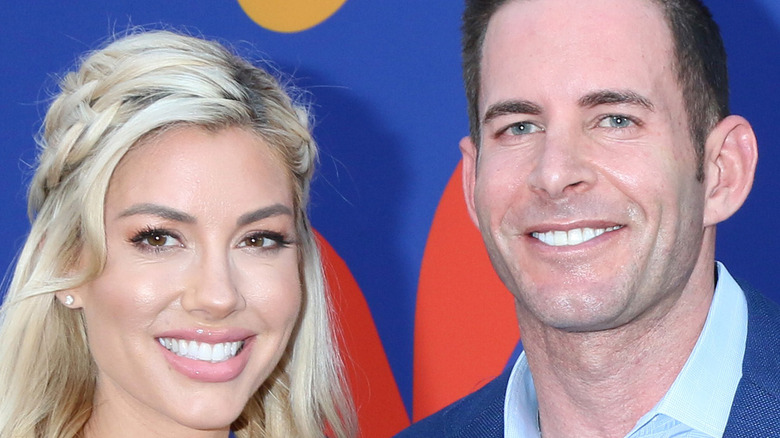 Kathy Hutchins/Shutterstock
Tarek El Moussa and Heather Rae El Moussa had a long and frustrating pregnancy journey, with the "Selling Sunset" star revealing to E! News, in January, that she was devastated to learn her egg count was low and the chances of conceiving naturally were small. Heather's husband, who similarly found fame on reality TV with hit HGTV show "Flip or Flop," already shares two children with ex-wife Christina Hall. And, for a while, Heather thought she would be content to be a stepmother. 
Once the reality star realized she wanted to be a mom herself, too, it was an uphill struggle, crucially involving slotting IVF treatments into two competing busy schedules. In July 2022, Tarek and Heather confirmed that they were expecting (via People), to their shock as well as everybody else's. As Heather put it simply, "I'm so excited that it happened like this." Ever since they've been sharing every step of their journey with fans, with Tarek and Heather recently revealing their baby's gender.
As excited as the first-time mom is, she's also battling the same things with which many pregnant women must contend. 
The Selling Sunset star is still struggling with skin issues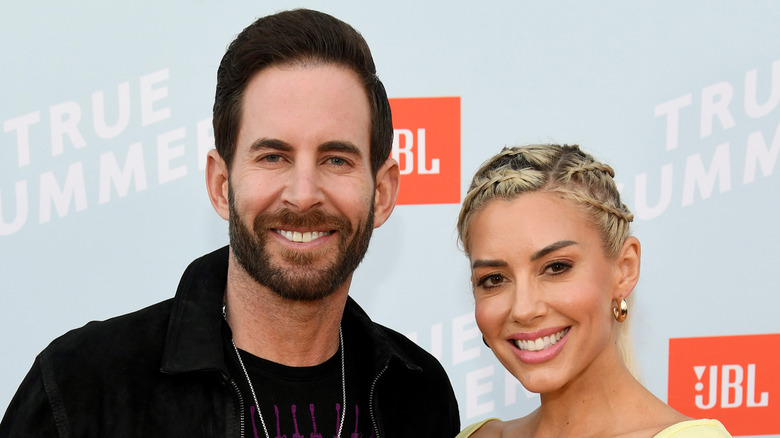 Kevin Mazur/Getty Images
Heather Rae El Moussa isn't holding back about her pregnancy struggles, sharing the good, bad, and ugly with fans online accordingly. Her biggest issue to date has been unexplainable breakouts, which the reality star hasn't been able to control no matter how hard she tries. Heather took to her Instagram stories on August 9 to ask fans for their advice in dealing with blotchy red patches, particularly in the early stages of pregnancy. 
The expectant mother previously shared that she kept waking up with red bumps on her face, and was indulging in facials to try to combat them. As Heather explained on Instagram, "I went to bed with clear skin last night, woke up with red blotch, all on the side of my cheek. Little bumps on the left side . . . forehead bumps." Weirdly, these patches aren't itchy or irritating, and when Heather asked her esthetician about them, she said it was perfectly normal due to "a surge of hormones."
The "Selling Sunset" star has been keeping fans abreast of her pregnancy journey, with Heather sharing the miracle product she uses on her baby bump, for instance. Heather is eager for recommendations, too, especially when it comes to her skincare issues. Thankfully, her husband Tarek El Moussa is keeping her spirits up, with the reality star gushing to People, "He's just so positive every day, telling me how beautiful I am and how beautiful my body is."