How Maggie Horton Ended Up With An Adult Son Named Daniel On Days Of Our Lives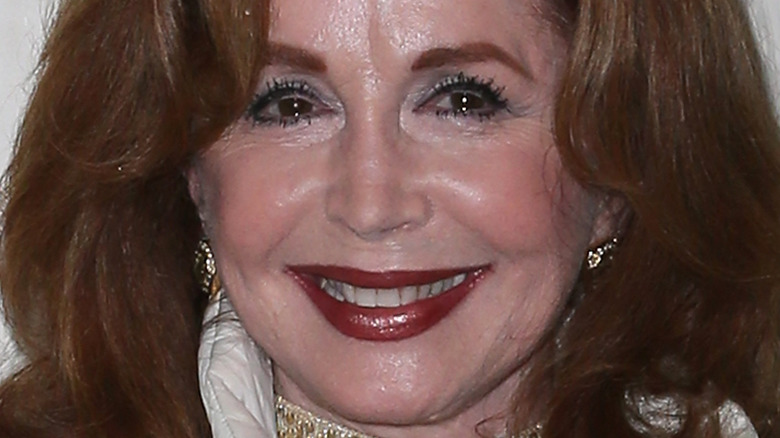 David Livingston/Getty Images
Maggie Horton (Suzanne Rogers) is one of the longest-running and most beloved characters on "Days of Our Lives." Maggie first came on the scene in 1973 when she was introduced as a farm girl who was left disabled by a car accident as a child. Maggie ran her farm on her own with the help of some farm hands, and one day Mickey Horton stumbled upon her home. He had amnesia, and the two hit it off. Mickey worked on Maggie's farm and the pair eventually fell in love, per Soaps in Depth.
After Maggie and Mickey tied the knot, Maggie had surgery and was eventually able to walk again. However, life didn't get much easier for her. The couple had to deal with infidelity, and when Maggie was presumed dead by the Salem Stalker, Mickey moved on to marry Bonnie Lockhart (Judi Evans), per Soap Central.
However, the couple always found their way back to one another. In 2010, Maggie was heartbroken when Mickey died of a heart attack. She later remarried Victor Kiriakis (John Aniston) and her family grew in ways she could never expect.
Maggie Horton is the mother of children like Melissa and Sarah Horton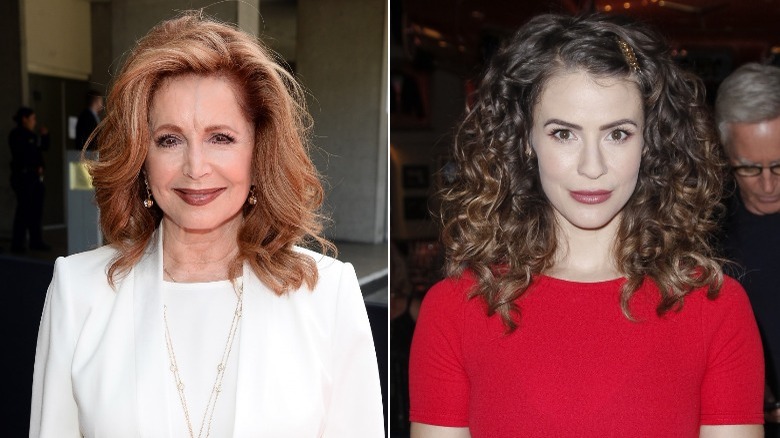 Matt Winkelmeyer/Getty & Tibrina Hobson/Getty Images
"Days of Our Lives" viewers have watched Maggie Horton become a mother figure to many Salemites over the years. However, she's also raised plenty of her own children. In 1976, Maggie and Mickey learned that they were unable to have biological children and decided to adopt. They eventually adopted Janice Barnes (Martha Nix), but Janice's biological mother Joanne eventually won custody of her (via Soap Central). Shockingly, Janice was killed by the Riverfront Knifer in 1988, per Soaps.
Later, Maggie decided to try artificial insemination to have a child. She later gave birth to Sarah Horton, but it was soon discovered that Sarah's real father was Dr. Neil Curtis, who had used his own specimen during the procedure, per Soaps in Depth.
Shortly after giving birth to Sarah, Maggie and Mickey adopted another young woman named Melissa Anderson. Melissa later moved away from Salem in hopes of achieving her goal of becoming a dancer (via Soap Central). After sustaining a career-ending leg injury, Melissa moved to Nashville and tried her hand at being a singer. Her sister Sarah later followed her to Tennessee.
However, one of Maggie's most interesting children has to be Dr. Daniel Jonas (Shawn Christian) who came to Salem as an adult only to find out that Maggie was his biological mother.
Maggie was stunned to find out Daniel was her son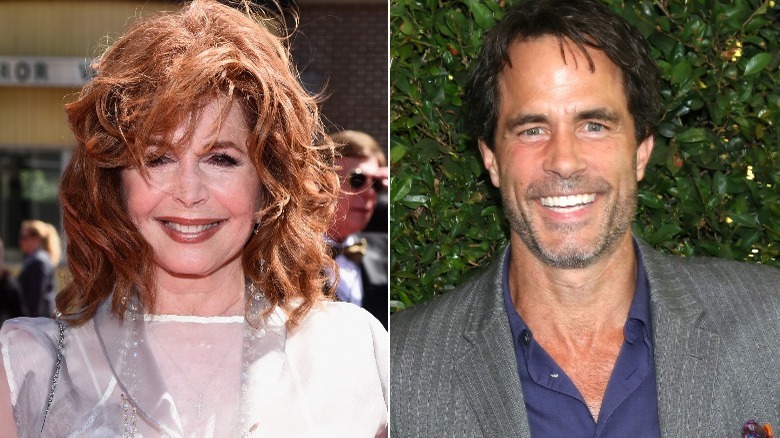 Kathy Hutchins/Shutterstock & Michael Buckner/Getty Images
In 2008, Victor Kiriakis brought his godson, Dr. Daniel Jonas, to Salem to treat his son Bo Brady (Peter Reckell). He was offered a job at Salem University Hospital and gladly accepted, per Soap Central. Daniel quickly became one of "Days of Our Lives" most interesting characters as very little was known about his past. After Daniel was acclimated to life in Salem, Bo and his wife Hope Brady found documents that revealed Daniel's parents had used an egg donor to conceive him. The eggs used were stolen from Maggie Horton, who turned out to be Daniel's biological mother.
Daniel and Maggie grew close to each other and were continuing to establish a mother and son relationship when tragedy struck. Daniel was shockingly killed in a car accident that was caused by Eric Brady's (Greg Vaughan) drunk driving. His heart was later donated to save Brady Black's (Eric Martsolf) life, who had also suffered serious injuries in the crash (via Soaps in Depth).
Maggie was devastated by the loss and was stunned again to find out that Daniel also had a sister named Summer Townsend that turned out to be Maggie's biological daughter thanks to her stolen eggs (via Soaps).
Although Maggie and Daniel didn't get much time together, he did give her three grandchildren, Melanie, whom he shared with Carly Manning, Parker, whose mother is Chloe Lane (Nadia Bjorlin), and Holly, who was conceived via surrogate with Nicole Walker (Arianne Zucker) after Daniel's death.