What General Hospital Fans Really Want The Soap To Do With Maxie And Austin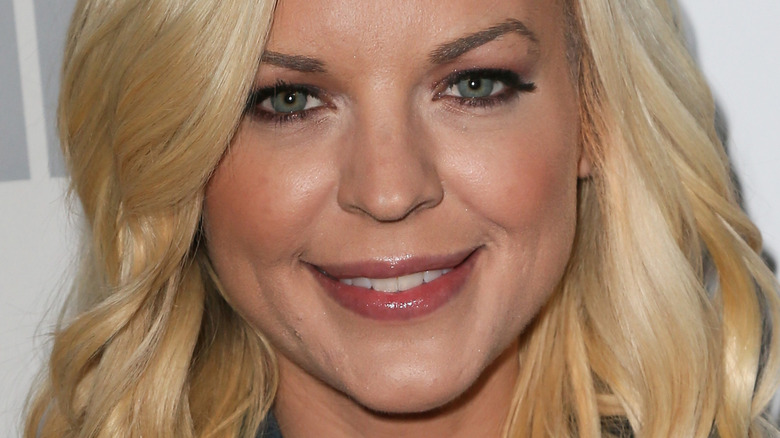 David Livingston/Getty Images
Fans of "General Hospital" know Maxie Jones (Kirsten Storms) has not had it easy in the love department. Many still remember how her husband Nathan West was killed when his own father Cesar Faison (Anders Hove) accidentally shot him. If that weren't enough, Maxie ended up falling for the wrong guy when she began a relationship with the wayward but also evil Port Charles resident Peter August, who ended up fathering one of her children. 
Back in 2021, Maxie's portrayer Kirsten Storms opened up about what it's really like to work with actor Wes Ramsey, who played her on-screen love interest. She told Soap Opera Digest, "Wes is the best scene partner I've ever had. He's a classically trained actor and I feel like I'm in the presence of somebody who really knows what they're doing. I'm very free-spirited when I'm up on set. He and I balance each other out really well."
While Storms certainly enjoyed working side by side with Ramsey, the same can't be said about her character Maxie as she feared her own life and the life of her child when Peter became unhinged and kidnaped their baby (via Celeb Dirty Laundry). Now that he's dead though, fans seem to want Maxie to move on with another man in her life, but just not the one that is currently in it: Austin Gatlin-Holt (Roger Howarth). 
Are Maxie and Austin a good match?
The latest "General Hospital" spoilers suggest that Austin has the "perfect plan" to get closer to Maxie Jones' kids, per Twitter, but like everything else in Port Charles, it might not be that easy. Of course, many fans have weighed in on Maxie and Austin's storyline and some think that the chemistry might not be there. Some comments have included, "I love Roger Howarth but I've already gotten bored with this story. He's just not right for Maxie. At first I thought he was, but I was wrong." Someone else said, "Maxie! Dump Austin! He's up to something & it's definitely not good!" Another critic tweeted, "There's never been a more mismatched pair."
Clearly, the fans have spoken and they believe that Maxie would be better off single than with someone like Austin, even though it's one of the three roles that Roger Howarth has played on "General Hospital." With that said, let's just hope that Peter August doesn't decide to come back from the dead anytime soon, right? Maxie doesn't need that kind of stress.