Inside The Eyebrow-Raising Connection Between Liz Cheney's Husband And Hunter Biden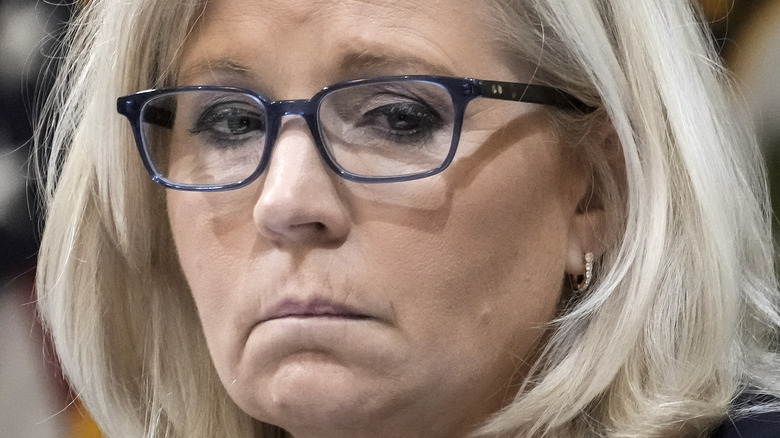 Drew Angerer/Getty Images
Much has been made of Wyoming Congresswoman Liz Cheney's outspoken criticism of former president Donald Trump's involvement in the January 6 insurrection at the Capitol. That the Republican representative has turned against the GOP leader is likely largely to blame for the fact that her re-election is in question, with CNN reporting that her defeat is almost certainly imminent on election day this Tuesday.
Cheney's opposition to Trump has only been highlighted by the FBI's raid of the likely 2024 candidate's Mar-a-Lago estate this week. As many conservatives speak out against the raid, not to mention past opponents such as Andrew Yang, the daughter of former VP Richard Cheney only dug her heels in deeper on her anti-Trump stance.
In a public Twitter post, the mom of five said, "I have been ashamed to hear members of my party attacking the integrity of the FBI agents involved with the recent Mar-a-Lago search. These are sickening comments that put the lives of patriotic public servants at risk" (via Cowboy State Daily).
Meanwhile, many critics of the raid have pointed to a seeming double standard in how the FBI treated Trump and Hunter Biden, son of President Joe Biden. Twitter exploded with opinions about the first son accompanying his family on a South Carolina vacation, as he was seen boarding Air Force One just days after the raid, while an investigation against him stretches on.
Now, it's been revealed that Cheney's husband has an interesting connection to the embattled Biden.
Liz Cheney's husband works for a law firm representing Hunter Biden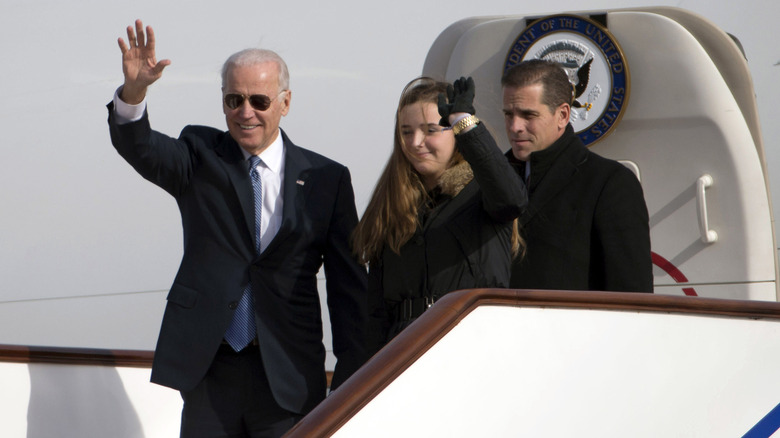 Pool/Getty Images
Liz Cheney, who voted to impeach former president Donald Trump, issuing a strong statement about his implicit involvement in the January 6 riots, has been married to lawyer Philip Perry since 1993 (via Politico). He has an extensive political resumé of his own, having been appointed as General Counsel of the US Department of Homeland Security under former President George W. Bush, according to the bio on the site of his current employer, Latham & Watkins.
Speaking of Latham & Watkins, where Perry has worked as of 2007, it turns out that a partner at the firm has represented Hunter Biden since 2020 (via New York Post). Not only that, but the company donated half a million dollars to President Joe Biden's campaign.
While the association between Perry's firm and the first son, as well as its support of Democratic causes, has been met with skepticism in the past, Latham & Watkins is newly denying that Cheney's husband working there presents a conflict of interest. In a statement to the New York Post, a representative noted the company "has 3000 lawyers and thousands of clients." 
"Mr. Perry has no role at all in any matter involving Hunter Biden," the spokesperson added.