Who Switched Steffy's DNA Baby Daddy Results On The Bold And The Beautiful?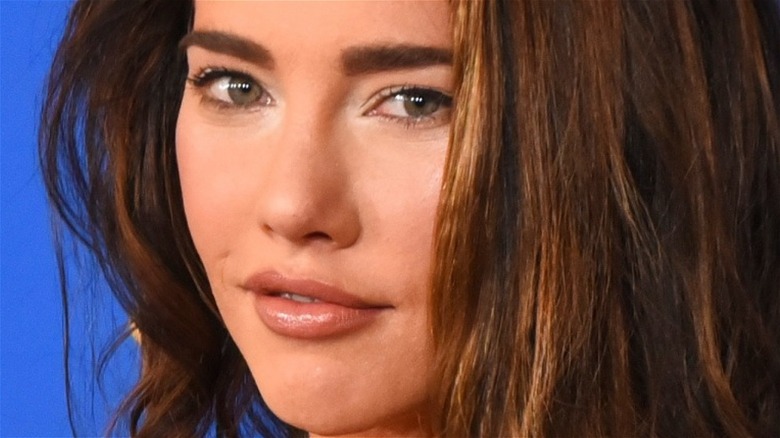 Michael Mattes/Shutterstock
Since "The Bold and the Beautiful" teased Steffy and Finn's epic reunion after so many outside sources coming between them, they have more than delivered. Finn (Tanner Novlan) and Steffy (Jacqueline MacInnes Wood) suffered a near-death experience at the hands of his birth mother and criminal mastermind Sheila Carter (Kimberlin Brown), reports Soaps.com. Finn's shooting was unintentional and broke her, but that did little to stop Sheila's reign of terror as she attempted to silence her real target, his wife.
This could have been the end of SINN (Steffy and Finn's moniker), but the fan-favorite "B&B" couple wasn't ready to give up the fight just yet. Everything that happened between Sheila and Steffy led to the long-awaited moment. With a backdrop of beautiful Monte Carlo, soap lovers fell for the married couple all over again as they got their fairytale moment and shared a passionate kiss that was well worth the wait, per Soaps in Depth. 
As invested as fans are in their love story, Steffy's relationship with Finn hasn't come without setbacks. Long before Sheila's shadow was in the picture, other parties have been involved in their relationship.
Steffy's one-night stand with ex, Liam, almost tore her and Finn apart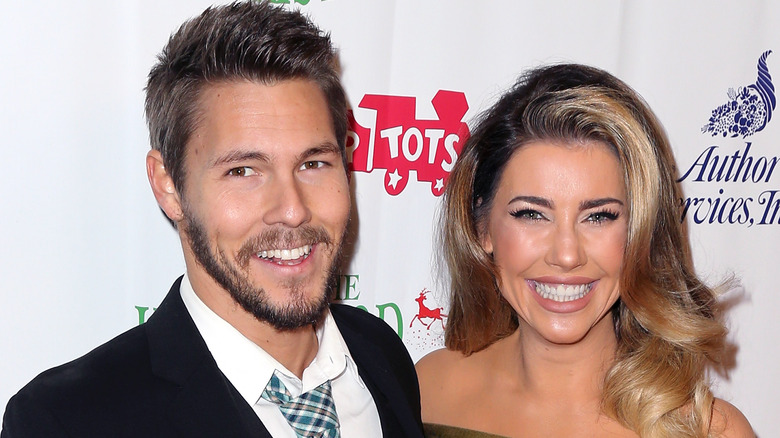 David Livingston/Getty Images
Before SINN found each other, Steffy's on-again, off-again relationship with ex-husband Liam Spencer was a major factor on "The Bold and the Beautiful." There is a lot of history between the former couple whose relationship had an unconventional start. Liam and Steffy have been married three times and are the proud co-parents of daughter Kelly, per Soaps in Depth. 
The love triangle between Steffy, Liam, and Hope Logan (Annika Noelle) seemed never-ending. Liam's inability to commit to one woman, plus the intense rivalry between Steffy and Hope, made Finn's arrival a breath of fresh air, per Fame10. The bliss didn't last long as a night with Liam changed everything forever. After a misunderstanding, Liam and Steffy hooked up, and she found out she was pregnant, per Soaps.com. This set the stage for the perfect soap opera storm of infidelity and paternity scandals.
Chaos ensued after Vinny Walker switched Baby Hayes' paternity results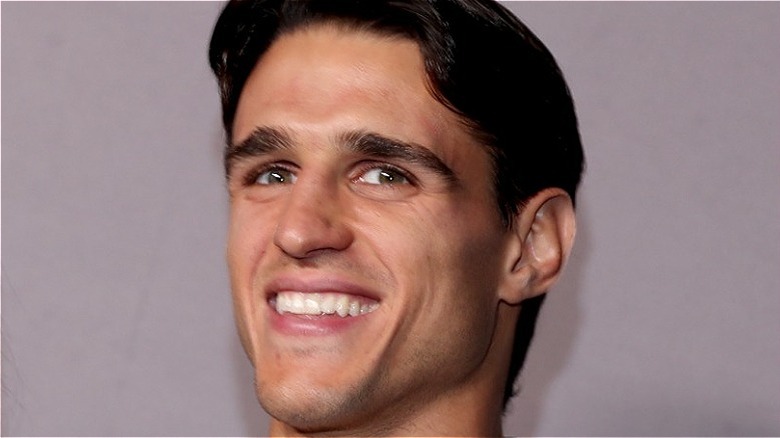 Rich Polk/Getty Images
Steffy had many regrets about that night  with Liam, and in a show of character growth, confessed to Finn who forgave her (via Soaps in Depth). Though he was ready to commit to her, another hiccup got in the way of their relationship. SINN was heartbroken after it was first revealed that Finn was not the father of Steffy's baby — Liam was, reports Soaps in Depth.
However, true fans know that "The Bold and the Beautiful" loves a good twist. Per Daily Soap Dish, the truth finally came out that the DNA results were switched by none other than Vinny Walker (Joe LoCicero) — the best friend of Steffy's brother, Thomas (Matthew Atkinson). After multiple rounds of denial and a confrontation between Finn, Vinny, and Thomas (who was in love with Hope), Vinny admitted that he orchestrated everything, according to Soaps.com. In his eyes, his manipulation was for the greater good, all so Hope and Thomas could be together.