The Leads Of Cosmic Love Reveal How They Ended Up On An Astrology Dating Show – Exclusive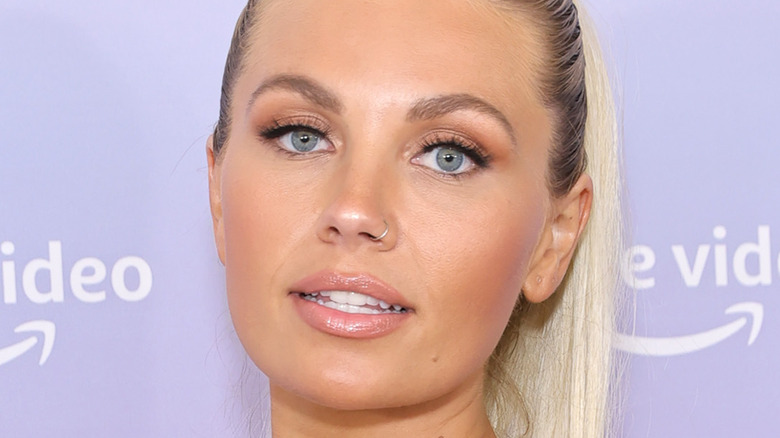 Amy Sussman/Getty Images
It's incredibly easy to watch a reality dating show and think, "I should give that a try." How many times have you seen the casting ad for "The Bachelor" pop up after the show finishes and gone to apply? How often have you fallen into the Instagram dark hole and searched "Love Island" stars to figure out their backgrounds? As the genre of reality dating shows expands, more and more romantic hopefuls are turning to television to find love, and it's easy to see why. In addition to an expanded public profile and potential partnership opportunities, dating on reality shows brings a whole slew of people together who might not otherwise meet. While it's slightly unconventional, many couples who have met on-screen are still together and creating beautiful lives as a result.
Of course, with each new reality dating show comes a new twist or hook to make it stand out from the crowd. When it comes to Amazon Prime Video's "Cosmic Love," the added element is the show's incorporation of astrology. Guided by the AstroTwins, leads Noel, Maria, Phoebe, and Connor navigate romantic relationships all while trusting the stars, their hearts, and their charts. "Cosmic Love" provides an angle into the dating scene that has yet to be explored, and ahead of the show's premiere, The List sat down with the four leading singles of "Cosmic Love" to ask them how they found themselves on reality TV, let alone on an astrology-based dating show.
Noel and Maria were excited to give astrology-based dating a try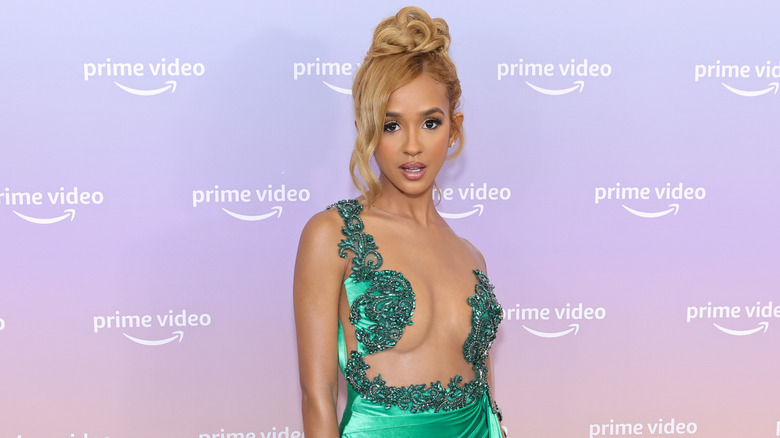 Amy Sussman/Getty Images
Sometimes, the right opportunity will present itself when the timing is right. For "Cosmic Love" star Noel — who was in the running for a handful of reality TV shows — it was this series that piqued his interest. After watching a few episodes and having the process broken down, Noel was on board. As for Maria, the experienced makeup artist and creative director took "Cosmic Love" as an opportunity to get out from behind the camera and onto the screen herself. After getting a call for a different TV show — which ultimately didn't pan out — "Cosmic Love" presented itself, and it was clearly the right choice.
"I got called for this one and I don't know why, but I felt it. My intuition told me, 'This is the one,'" Maria told us. "I took it very seriously when it came to the interviews and everything that came with the show, I gave it my all. I cleaned my schedule. I did everything for it. When it came to the astrology part of it, I grew up looking at horoscopes and things like that. I thought it was a great opportunity to focus on love because I'm always keeping myself busy with my career, my family, and myself."
Phoebe and Connor were curious how horoscopes impacted romance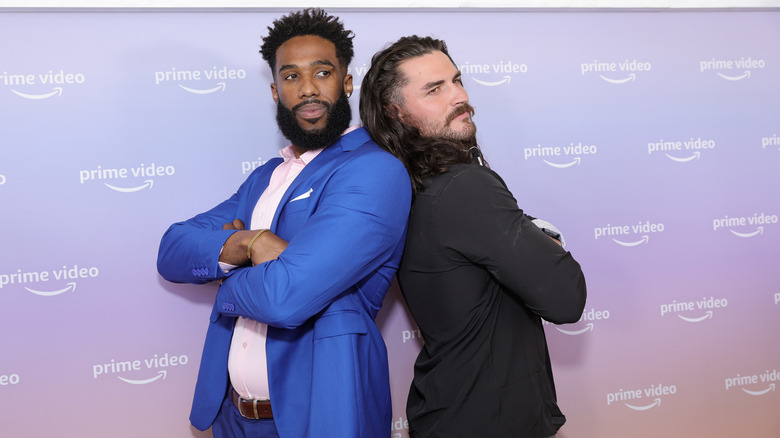 Amy Sussman/Getty Images
Similarly to Maria's experience being cast on "Cosmic Love," Phoebe was in the running for a number of reality TV shows, but "something clicked" when it came to the Amazon Prime Video original. "I can't even describe it. It was like, 'Okay, this makes the most sense for me,'" Phoebe told us. "I'm a huge believer in 'What's meant for me won't miss me.' I say that all the time. It fell into my lap at the perfect time in my life."
Telling us she has always been a believer in astrology, Phoebe revealed that she was incredibly curious about the process and fully embraced the experience. 
Connor too was curious about the experience but never thought he'd actually make it on the show. "I was like, 'Sure, I'll throw my hat in the ring, that'll probably be the last I hear of it.' One thing led to another thing," he told us. "I definitely was curious about the astrological component, but loved learning about it."
"Cosmic Love" is now streaming on Prime Video.