The Nickname For Prince Harry That Princess Diana Was Reportedly Troubled By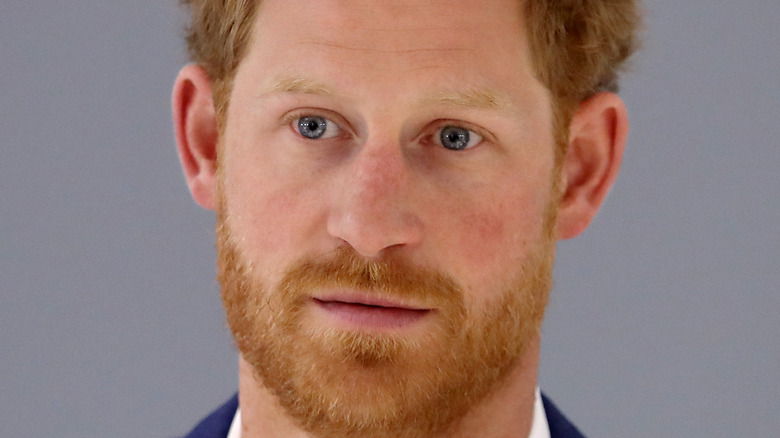 Chris Jackson/Getty Images
There's one, crucial way Prince Harry wants to be distinguished from Prince William and Prince Charles, and it involves his late mother, Princess Diana. According to Newsweek, in his book "Diana: Remembering the Princess," Ken Wharfe asserts that the Duke of Sussex "wants to be trusted as Diana was." The wide-ranging biography was written by the princess's former bodyguard and friend, who worked for her from 1987 to 1993. Wharfe was also previously employed by Kensington Palace.
Elsewhere, he claimed Harry could one day return to the royal family, albeit in an entirely different role to the one he occupied previously. No matter what happens, the duke has made it clear he wants to follow in his mother's footsteps first and foremost. "I honor my mother in everything I do. I am my mother's son," he told People emphatically. Harry wants to dedicate his life to public service, in a similar manner to the People's Princess, rather than simply relying on his status.
It's a good thing, too, since a royal author claims Diana was concerned her youngest son would lose himself without a clear path to ascension.
Harry's mother worried about him feeling like a spare part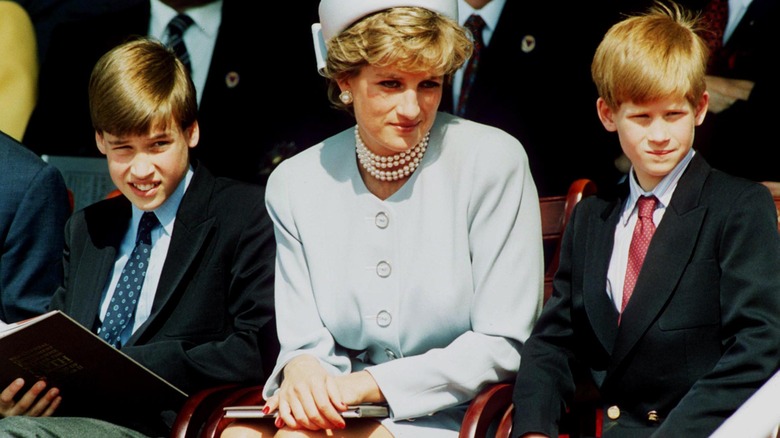 Anwar Hussein/Getty Images
Prince Harry, Duke of Sussex has long lived with being unfairly designated as "the spare" by the British tabloid media — something his late mother, Princess Diana, was keenly aware of, according to royal expert James Patterson. Fox News reports the beloved royal was concerned about Harry resenting his brother because he wasn't getting as much attention. "I think she tried to control it as much as she could," Patterson shared. "I think she was troubled about it. That's a standard thing for families. ... It happens pretty much to all families. And in this case, the stakes are much higher because one is presumably going to be king someday."
Diana was adamant her sons wouldn't struggle with the spotlight as much as she did, and would find their own paths outside of just being royals accordingly. The royal author penned "Diana, William, and Harry: The Heartbreaking Story of a Princess and Mother," about the relationship between the trio prior to her death. In particular, Patterson zeroed in on just how much Diana adored her boys.
Although the brothers were close as kids, their relationship has soured considerably, particularly after the Duke of Sussex left the royal family. A royal expert recently claimed William and Harry's reconciliation may come down to one thing — the bombshell memoir that's due for release before the year is out, per The U.S. Sun. Until he knows what's in it, William will be keeping his distance.
The Duke of Sussex's memoir will take the power back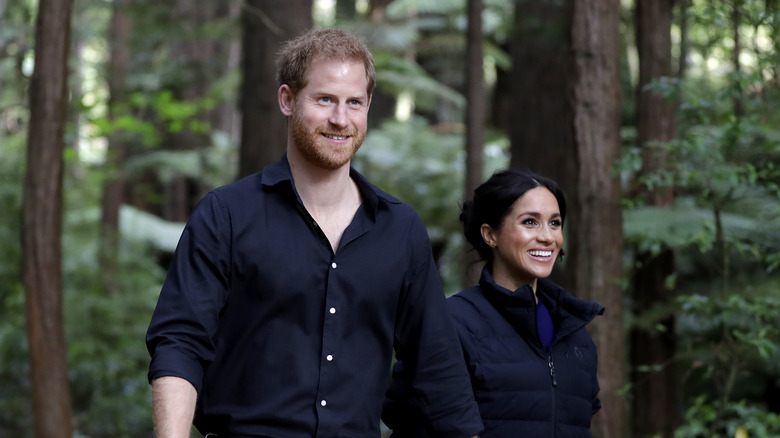 Pool/Getty Images
With his autobiography slated to come out in the next few months, details are slowly leaking out about who Prince Harry's targets might be. Insiders informed The Sun that the Duke of Sussex has been extensively researching his mother, Princess Diana's, death. This chimes with what another source told Page Six: "There's a lot of new stories in there about the past that Harry has not spoken about before, about his childhood."
Nobody knows for sure what he's written just yet, including Prince Charles, who reportedly cut his meeting with Harry short when his son refused to give him the scoop. But there's intense speculation the duke might take the opportunity to reassert his dominance over brother Prince William regardless. Per Express, during a recent appearance on "Palace Confidential," royal expert Angela Levin argued, "He really wants to show his power over William because he was fed up with being the spare rather than the heir."
Levin, who interviewed Harry for her book "Harry: Conversations with the Prince," described him as "bitter and resentful," suggesting he's going to use the memoir to settle old scores more than anything else. However, as royal expert Omid Scobie countered, in a piece for Yahoo! News, the so-called "spare" has more than proven himself, particularly since defecting and branching out on his own, so Harry may actually feel he has nothing to prove.