The Real Reason MacKenzie Mauzy Left The Bold And The Beautiful
s_bukley/Shutterstock
MacKenzie Mauzy joined the cast of "The Bold and the Beautiful" in 2006 as Phoebe Forrester. Phoebe was one of the twins born to Taylor Hayes (then Hunter Tylo) and Ridge Forrester (then Ron Moss) on screen in 1998 (via Soaps in Depth). Her twin sister Steffy Forrester has since become a staple on the soap. Growing up, the two were inseparable, especially after their mother was presumed dead in 2002 after being shot by Sheila Carter (Kimberlin Brown).
In 2006, a teenaged Phoebe returned to Los Angeles from boarding school in London. During the next few years, Phoebe found herself in the middle of some complicated situations. First, she was involved in a cover-up when her mother (who turned up alive) inadvertently ran over Darla Forrester (Schae Harrison) and killed her. Then Phoebe entered into a controversial romance with the troubled Rick Forrester, who was legally her uncle, which caused an uproar in her family.
By 2008, Phoebe became incensed with Rick, who slept with her mother and then tried to make a move on her sister. She accused him of seducing all of them due to his hatred of her father and his adopted brother Ridge Forrester. Phoebe attacked Rick while they were driving, causing him to lose control of the vehicle and crash. She was thrown into a nearby ravine and unfortunately didn't survive her injuries (via TheFocus). 
Although many fans were devastated about Phoebe's death, her tragic demise was orchestrated because Mauzy decided to leave the soap for an exciting new opportunity.
MacKenzie Mauzy landed a role on Broadway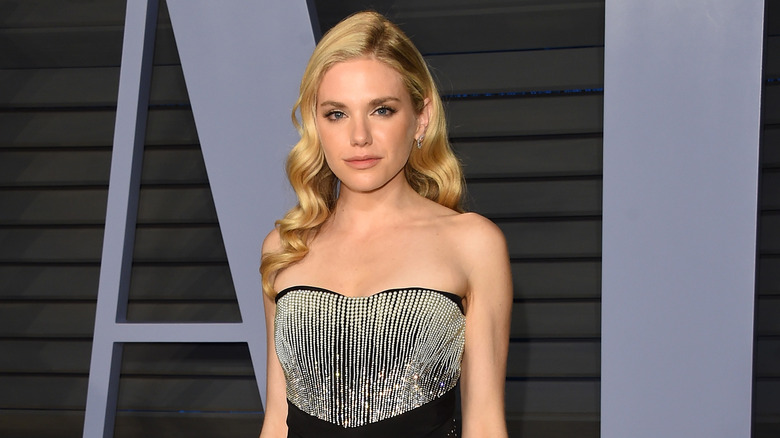 J. Merritt/Getty Images
Long before MacKenzie Mauzy got her start on daytime television, she was an accomplished theater actress. At just 10 years old in 1998, she won the Anna Wentworth Award for best child actress for her role in a production of "Annie," according to Soap Central. In 2008, Mauzy was presented with an opportunity she couldn't pass up — the role of The Seamstress in the Broadway musical adaptation of Charles Dickens' classic novel "A Tale of Two Cities."
After wrapping up her role as Phoebe Forrester on "The Bold and the Beautiful," Mauzy joined fellow soap alum Brandi Burkhardt for their Broadway debut at the Al Hirschfeld Theatre. The show was executive produced by theater gurus Barbra Russell and Ron Sharpe and was directed and choreographed by Warren Carlyle (via Broadway).
Following the success of her first Broadway performance, Mauzy was cast in the Pulitzer Prize-winning production of "Next to Normal" and also appeared in Whoopi Goldberg's musical "White Noise" in Chicago, per Playbill.
MacKenzie Mauzy has continued to be a successful actress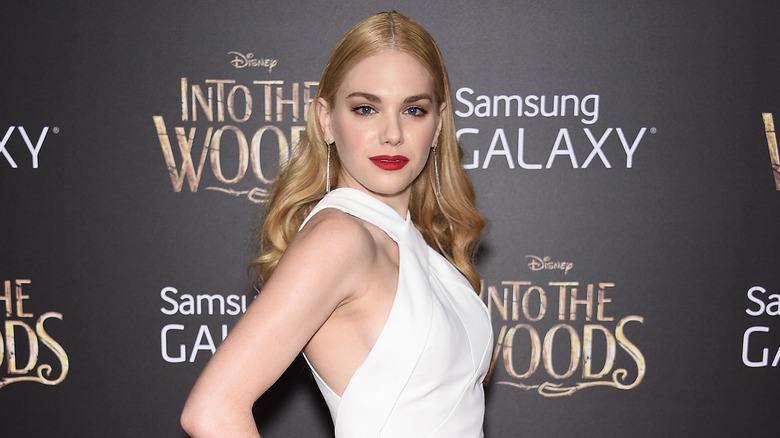 Dimitrios Kambouris/Getty Images
In addition to her stage performances, MacKenzie Mauzy's acting career has continued to soar on screen as well. In 2013, she was cast in the role of Rapunzel in the movie musical "Into The Woods" (via Deadline). This was a massive opportunity for Mauzy, who was able to show off her acting chops and her amazing voice alongside Meryl Streep, Johnny Depp, Emily Blunt, Anna Kendrick, Chris Pine, James Corden, and "As the World Turns" alum Billy Magnussen. The film, composed by Broadway legend Stephen Sondheim, was such a success that it was nominated for 74 awards, including three Oscars.
Mauzy also landed a recurring role on the ABC fantasy crime drama "Forever," which premiered in 2014. She played Abigail, wife of the lead character Abe Morgan (Judd Hirsch) — a 200-year old immortal working as a medical examiner in New York City. Though the show was canceled after just one season, its dedicated fanbase attempted to revive it with an unsuccessful social media campaign. 
Mauzy continues to work both on stage and off and has appeared in two Lifetime movies — "Manson's Lost Girls" and "Girls Night Out" — in addition to other television guest appearances, per IMDb. Though fans will always miss Phoebe Forrester's presence on "The Bold and the Beautiful," they are thrilled to watch her portrayer continue to succeed in her craft.