The Unexpected Person Who Brokered A Meeting Between Donald Trump And Hillary Clinton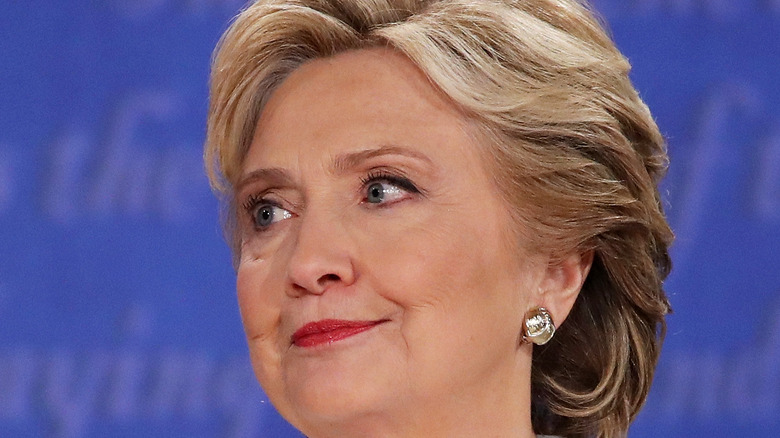 Drew Angerer/Getty Images
We have learned a lot from Jared Kushner's new book "Breaking History." Among the early revelations was that the former advisor to then-president Donald Trump secretly coped with a scary health diagnosis during his time in the White House. On a much lighter note, the previous commander-in-chief's son-in-law also shared Trump's favorite McDonald's menu items (via New York Post).
We are also learning that according to Kushner, whose book was not kindly reviewed by The New York Times incidentally, after the divisive 2016 election that pitted the Republican against Hillary Clinton, Trump attempted to smooth things over. Just who the new president recruited to broker a meeting between himself and the Democrat may surprise you.
First, let's go back in time to the year that saw Trump win the election and ascend to 1600 Pennsylvania Avenue. Back then, his firstborn daughter Ivanka Trump and Chelsea Clinton were friends despite their parents both seeking to claim a White House victory (via Today).
It was this relationship that the POTUS capitalized on to seek out a "cordial relationship" with the person he'd only recently called "a nasty woman" (via CNN and The Hill).
Jared Kushner claims Donald Trump wanted to make peace with Hillary Clinton and the country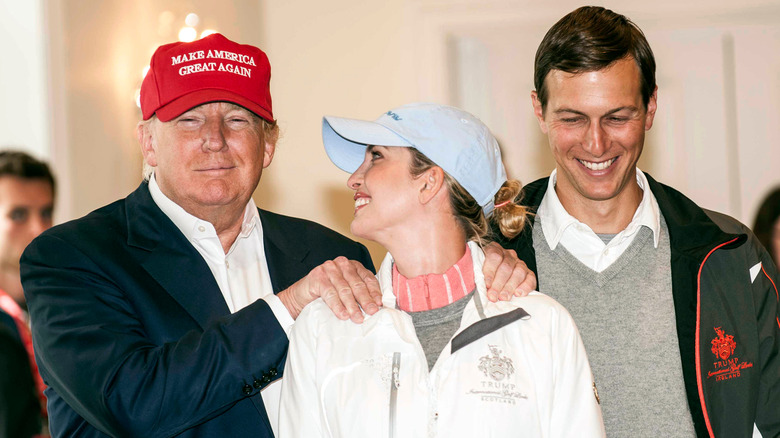 Christian David Cooksey/Shutterstock
Upon winning the 2016 election, president elect Donald Trump "genuinely wanted to help the country unite" according to Jared Kushner's account of events in his new book, "Breaking History" (via The Hill).
To that end, the businessman-turned-politician asked Ivanka Trump to reach out to her pal Chelsea Clinton in an attempt to set up a meeting between the two rivals. "He even told Ivanka to invite Hillary and Bill for dinner in the coming weeks," Kushner claims in the tome, adding that his wife did indeed phone the political couple's daughter.
It seems the meeting never happened however, because Hillary Clinton would go on to support a challenge to the election. "Trump ended his outreach," the dad of three contends in the book.
Meanwhile, just four years after Ivanka was considered "in" enough with Chelsea to broker a meeting between their parents, the former New York senator's daughter shared an icy account of the status of the women's relationship. As she told Andy Cohen on "Watch What Happens Live," "I have no interest in being friends with someone who is not only complicit, but actively taking part in this administration's everyday collision of cruelty and incompetence" (via Today).