The Best Bangs For Square-Shaped Faces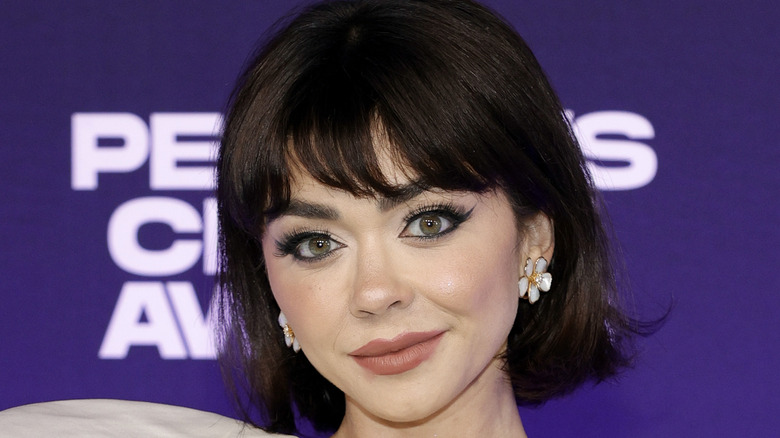 Amy Sussman/Getty Images
Bangs have a mixed reputation. Some people love bangs while others still associate them with a little girl entering her first year of school. But, as we've seen year after year, bangs are always trending — as long as you do them right. According to Us Weekly, bangs are constantly going in and out of style, but regardless of whether they are "in" or "out," we always see people rocking them. In fact, just this year we've seen big names like Sarah Hyland, Lucy Hale, and Lupita Nyong'o rocking the bangs.
According to Allure, wispy bangs are the look for 2022, specifically for those with longer, thicker hair. But truly, no one look fits all. If you have curly hair or shorter hair, you may want to consider the shag look à la Taylor Swift or if you want to keep things retro, curtain bangs are also a huge trend this year. But, regardless of trends, you should always look for the hairstyle that will fit you the best — especially when it comes to bangs. Before you hop into the salon chair and ask your stylist to start cutting, consider your face shape.
Bangs to ask for if you have a square-shaped face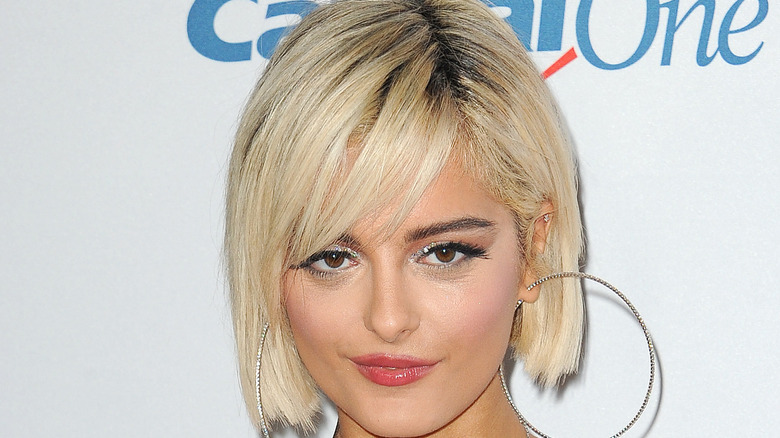 Tinseltown/Shutterstock
The shape of your face can help you make a lot of decisions when it comes to beauty. If you have a square face, that means your forehead and cheekbones are symmetrical and you likely have a strong jawline and sharp angles on the side of your face, per PureWow. A great haircut can help to make a square-shaped face feel elongated and can even soften your sharper features. If you are looking to add bangs, PureWow suggests sticking to longer styles rather than blunt cuts. A side-swept bang will allow you to get that softer look, while a shag style with long bangs will highlight your jawline, which is one of your best features.
Hairstylist Melanie Stipdonk told Latest Hairstyles that those with a square face should stick to softer looks when it comes to bangs. Curtain bangs are a big trend this year and perfect for your face shape as they add the right amount of softness and edge. If curtain bangs aren't your thing, you can also consider choppy bangs, which are a great option if you are a bit scared of going all-in on the look. Other great bangs to try for a square-shaped face include fringe bangs, face-framing bangs, and long bangs.
Other hairstyles to try for a square-shaped face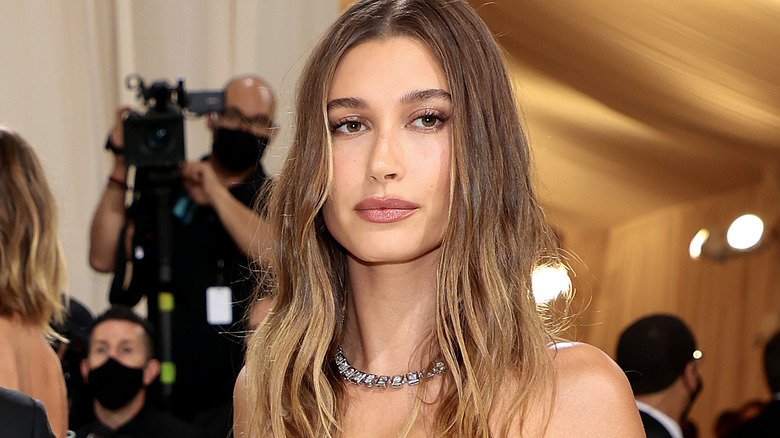 Dimitrios Kambouris/Getty Images
Not quite sold on bangs but still want to try a new style? There are a ton of great haircuts for your face shape. In fact, according to Byrdie, most famous people we see also have square-shaped faces, so you have a lot of inspiration to look to! Celebrity hairstylist GIovanni Vaccaro told Byrdie that overall, the absolute best haircut for square faces is soft and layered. But if you want to switch things up, or get a bit edgier, a dramatic side part will look great with your strong jawline. Other great hairstyles include a tousled bob, a textured pixie cut, or the modern pageboy style, which is a short cut with a longer side-swept bang.
Fellow celebrity hairstylist Joseph Maine told PureWow that his biggest rule of thumb for square faces is to keep things long. Keeping your haircut at the collar bone or longer will help elongate your face and soften the sharp angles of your cheeks. A long lob is a great, easy option that also provides a sleek and polished look. Maine also recommends styling your hair with soft waves, teased roots, or bouncy curls.