The Best Bangs For Oval-Shaped Faces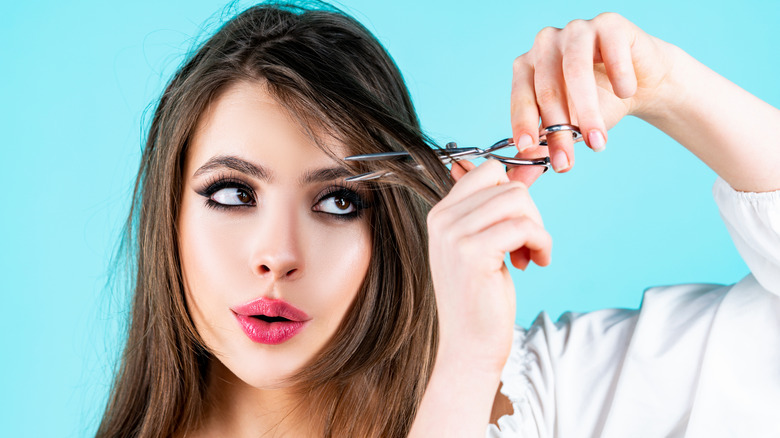 Puppy 9/Shutterstock
Bangs are one trend that never seem to go out of style. In recent years, they have gained a bad reputation about being a style women go for when they are having personal issues, per The Atlantic. Jokes often surround bangs as being a "breakup haircut" or a "breakdown haircut," but regardless of this, they are still a super trendy style that can work for just about anyone.
Toronto-based senior stylist, Samantha Stonehouse agrees, telling Chatelaine that while anyone can easily pull off bangs, it's the style of bangs you should be concerned with. The first step is to consider your hair texture and the way it will cut based on whether you have thin, fine hair or thicker hair. You also want to ask yourself some basic questions, like whether or not you mind hair in your face all day long or the inability to pull it all back into a ponytail. But, per Good Housekeeping, quite possibly the most important way to determine your style is to figure out the best bangs for your face shape.
Oval-shaped faces can pull off any style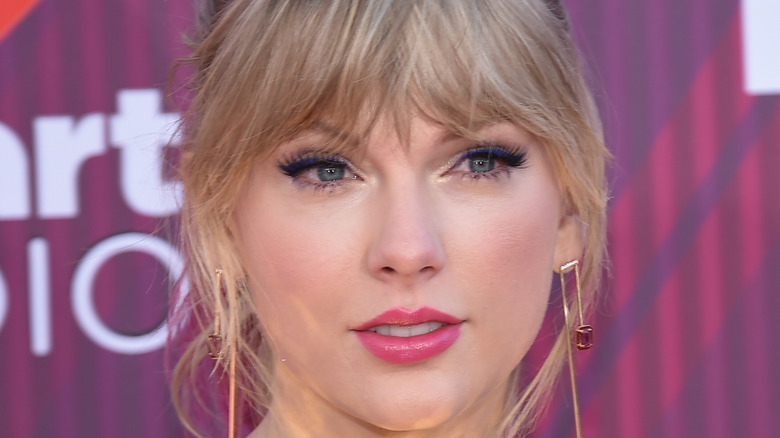 DFree/Shutterstock
An oval-shaped face is marked by wider cheekbones, a narrow and rounded jawline, and a longer face, per IPSY. Some of the biggest celebrities rock an oval-shaped face, including Jennifer Lopez and Rihanna. If you have an oval face and are considering bangs, you're in luck. According to Good Housekeeping, oval-shaped faces can pretty much pull off any style they want. In fact, per Glamour, many people actually get bangs to help their faces look more oval. If you need a specific style to bring to your hairdresser, Glamour recommends "soft, blunt bangs" ala Ariana Grande, according to celebrity stylist Marcus Francis. For a trendier look, medium-length bangs are a great go-to. These are a bit longer than your average bang and are a great option for those who rock curly hair.
One of the biggest inspirations for bangs is Taylor Swift, who also has an oval-shaped face. If you want your look to mirror Swift, The Styling Edit recommends asking for "full bangs with choppy ends," one of her signature looks.
Other trendy bang styles perfect for an oval-shaped face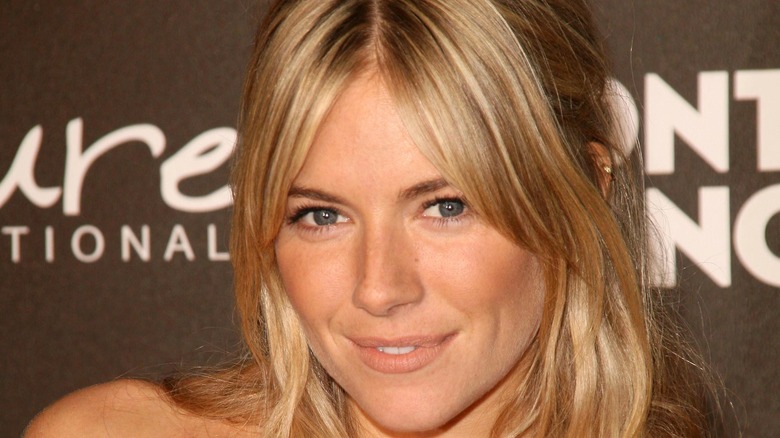 s_bukley/Shutterstock
As the most sought-after face shape, per Glamour, oval-shaped faces can pretty much pull off any hairstyle. If you are ready to try on some bangs, according to The Styling Edit, there really is no limit as to what you can pull off. While blunt bangs and full, choppy bangs are premiere options, don't let those two styles limit you. Oval-shaped faces also look great with curtain bangs, which have a part in the center of your forehead and textured baby bangs.
If you have a longer forehead, Byrdie recommends bangs parted in the middle, while those with shorter foreheads should opt for a choppy fringe look. But, while you may look good in almost anything, there are a few styles to stay away from. Long, rounded bangs that look too heavy may not be the best bet on your oval face. You should also stay away from thinner bangs with longer sides, thin, curly bangs, or micro bangs, which are super, super short and should likely be avoided by any face shape, per The Styling Edit.