People Are Livid With Catherine And William Over Their Newest Property Holding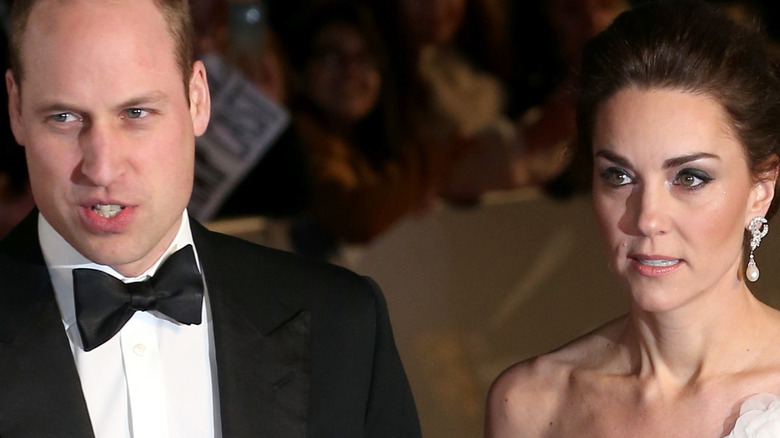 Cubankite/Shutterstock
It's not just in the U.S. that the economy is looking grim. With The Washington Times reporting recently that most Americans think the outlook with regards to the economy is getting worse, Reuters noted in April that inflation in Britain is at a 30-year high. It's being called the cost of living crisis, and sees over half of U.K. citizens on the brink of not being able to afford fuel for home heating, as food prices soar and borrowing to afford expenses ratchets up (via The Guardian and Forbes UK).
With this dire economic landscape as a backdrop in Britain, consider how it must look for Prince William and Catherine Middleton to be adding to their real estate portfolio. According to Express, the Duke and Duchess of Cambridge and their three children, Prince George, Princess Charlotte and Prince Louis, count three properties as their own, including an apartment at Kensington Palace and country homes in Norfolk and Scotland. But now, the family is moving to Windsor to take over Adelaide Cottage, marking what will be a fourth home for the royals (via Newsweek).
And some people think this decision is a very bad look for William and Kate — even if she did just fly coach to visit the Queen!
Adelaide Cottage isn't so much a cottage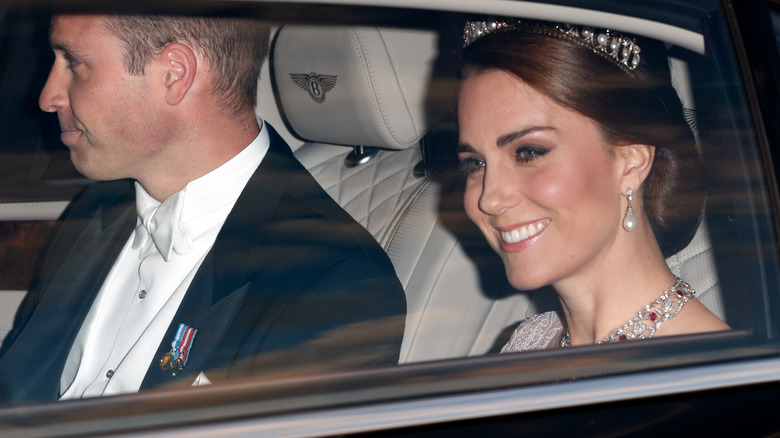 Max Mumby/indigo/Getty Images
Republic, a group of folks who aren't fans of the privileged royal lifestyle, are speaking out against Prince William and Catherine Middleton's latest property holding, even though the move was said to be motivated by the parents' hope to give their kids as normal an upbringing as one can when they are all in line to inherit the throne (via Yahoo!).
Spokesperson Graham Smith had a lot to say about Adelaide Cottage, noting it "is a huge house by any standards" (via Newsweek). According to the New York Post, the house features four bedrooms, two staterooms and a so-called retiring room for the Queen.
This doesn't exactly sound like a modest little cottage — at least not to most of us, including Republic and Smith, who had a lot more to say about the duke and duchess' upcoming relocation.
Prince William has been at the receiving end of criticism of late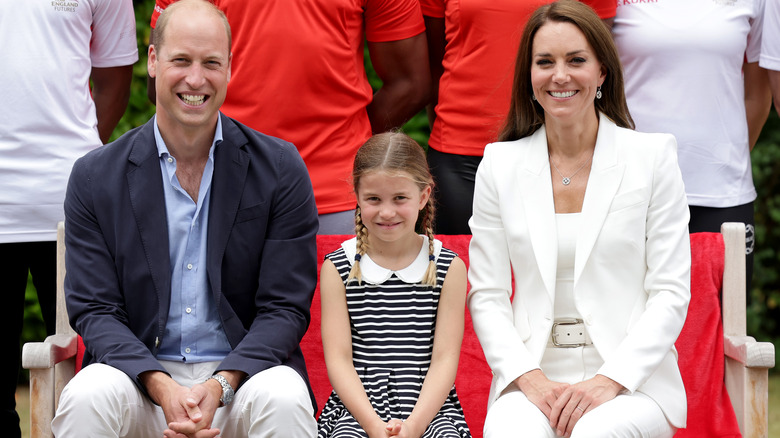 Chris Jackson/Getty Images
That the property the Duke and Duchess of Cambridge will soon inhabit with their brood constitutes yet another feather in the royal family's real estate cap is of particular offense to the anti-monarchy group, with Graham Smith saying, "While the country faces an ever-growing cost-of-living crisis it is shocking to see William and Kate acquire a fourth home, at great expense to the taxpayer" (via Newsweek).
He added the multiple properties would cost British citizens due to security and maintenance needs, at a time when regular, non-royals are "struggling." Ultimately, speaking on behalf of anti-monarchy members, he called the move "disgraceful" and "an abuse" of power.
Incidentally, the Duke of Cambridge was recently booed at a women's soccer final largely due to the growing sentiment that he is out of touch with the common person. It seems unlikely that the fact that the children's nanny is not going to live with the family at Adelaide Cottage makes the royals relatable enough to downplay the rampant criticism they are currently receiving.