How The August 27 New Moon Will Affect You If You're An Aries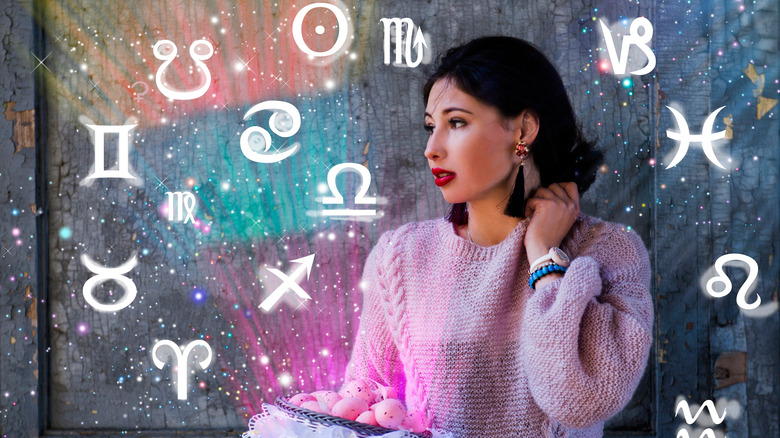 Dzhulbee/Shutterstock
The new moon on August 27 falls under the sign of Virgo and helps to kick off the season of those born under the sun sign. According to Bustle, this particular new moon will bring with it themes of planning for the future and taking care of all of our needs both physical and mental. During a new moon, the moon, sun, and earth are in alignment. This makes for a great time to get yourself realigned as well, per Elite Daily. Now is the time to create a to-do list, check in with your goals, set some new intentions, and even clean up your living space.
Mind Body Green notes that there are some ways to help you get in tune with the new moon. The outlet suggests using pen and paper to physically write down your goals and intentions, as well as picking an affirmation to say to yourself day in and day out to help you achieve your dreams.
Another way to get a spiritual reset is by taking a bath complete with your favorite candles, scents, and music. Oprah Daily also reveals that pulling an oracle card may help you find guidance during this time and that journaling could be a good way to clear your mind and prepare for the next moon phase.
For those born under the sign of Aries, big changes could be coming your way during the lunation.
Aries should focus on health during the new moon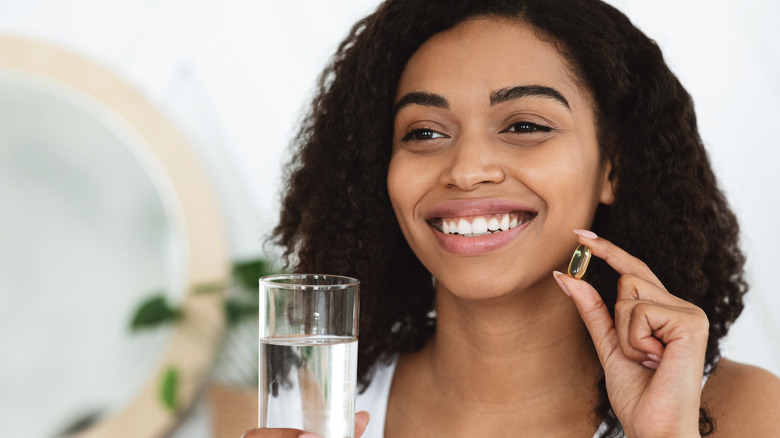 Prostock-studio/Shutterstock
If you're an Aries (born between March 21 and April 19), the new moon on August 27 will be a fresh start for you. The fire sign will feel compelled to start making some big changes in their lives, especially where their health is concerned, per Bustle. This doesn't mean that you have to do a huge overhaul and deep clean your entire house, start a new workout routine, and drink more water all at once.
Simply figure out your goals and start taking small, but efficient steps to lead you in the right direction. It may be something as simple as remembering to take your supplements each day or making your bed in the morning. Whatever leads you into a more healthy and productive life is what you should be doing.
According to Allure, while self-care is important, Aries may need a little extra TLC during the new moon. So instead of scrolling Instagram all night, find activities that put you at ease like meditation, picking up a good book, or taking a relaxing bath. Also, make time to do the things that make you look and feel your best like a face mask or making your favorite meal. Now is the time to pamper yourself — you deserve it!
Meanwhile, Aries' relationships and careers may come into focus during the lunation, too. 
Aries may feel more productive during the new moon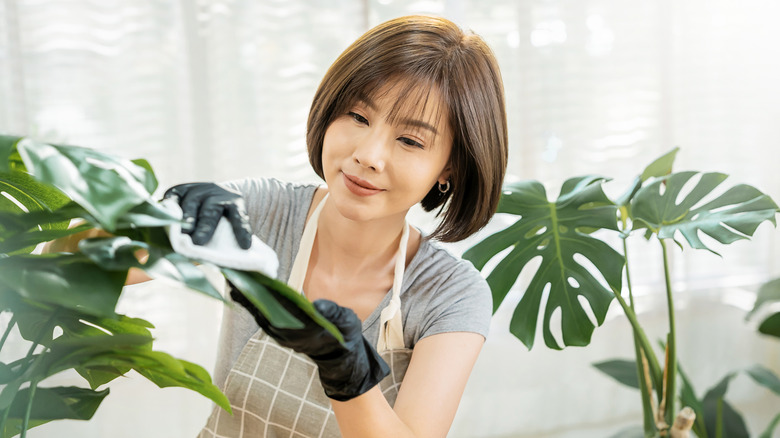 paulaphoto/Shutterstock
Aries may find themselves feeling closer to their loved ones during the new moon on August 27, according to Stylecaster. The lunation will encourage the fire sign to strengthen their bonds with close friends, family members, and their significant other. Meanwhile, the new moon falls into the sign's sixth house of work and could be just the motivation they need to get things done. So, if you're feeling extra productive during the new moon, check off those tasks on your list and you're sure to be feeling great. As long as you're doing things right, it doesn't matter how much you achieve — only that you're achieving it. This could mean that you'll finish up a project at work early, or even start the next phase of your side hustle. Passion projects may thrive during this time, too, so let your creativity flow.
In addition, My Imperfect Life notes that while Aries won't be one of the signs that are most impacted by this month's new moon, the sign should expect to come to some realizations during the lunation. This could hint that you'll be forced to make a big decision or come up with a new plan to achieve your dreams.
It looks like Aries has a lot to look forward to during the new moon, but taking things slowly will be key.