The Britney Spears Song You Should Listen To If You're A Capricorn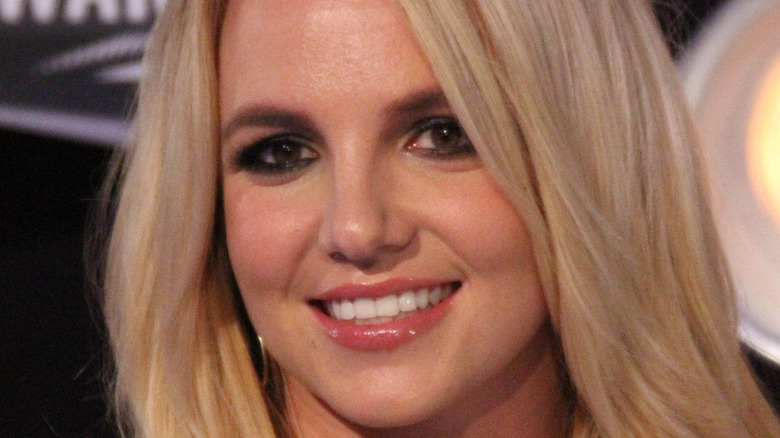 s_bukley/Shutterstock
Since the termination of her conservatorship in 2021, Britney Spears has returned to the headlines for everyday pop star news. Media outlets speculated about her wedding with Sam Asghari and reported on "Hold Me Closer" — her collaboration with Elton John (per People). As the Y2K icon has returned to pop culture news, you might also be revisiting her catalogue of songs.
If you're wondering what classic Spears song to play, turning to your zodiac sign is a great way to find the perfect pop hit for you. As your astrological sign can provide you insight about things such as your communication style and best self-care practices, it is also the perfect method for choosing music that fits your personality.
Ranging from December 22 to January 19, Capricorn is an Earth sign ruled by the planet Saturn (per Astrology Zodiac Sign). According to Allure, this sign is known for their resilience and ambition, but they also have a fun-loving, rebellious side. Practical and grounding, a Capricorn is a great leader and a productive worker, valuing hard work and thought-out plans.
Britney Spears' songs about strength and hard work are fitting for Capricorns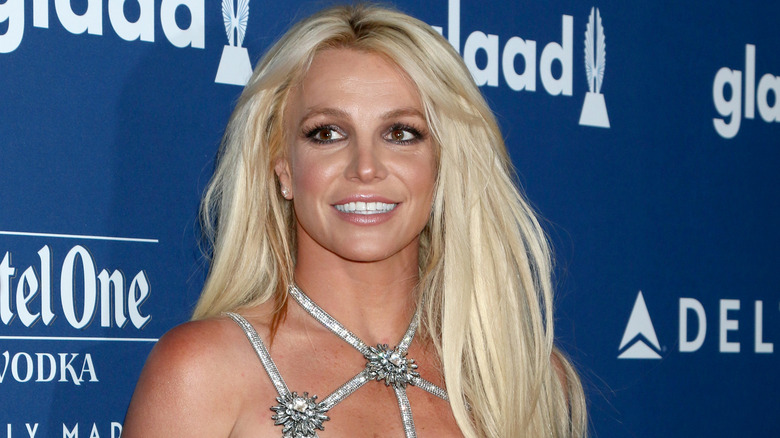 Kathy Hutchins/Shutterstock
Capricorn is a sign that is known for ambition, discipline, and seriousness, according to the New York Post. That gives Capricorns an air of independence and strength. Because of this, Britney Spears' songs that celebrate hard work and independence are perfect for this zodiac sign.
Released on her second studio album (via Genius), "Stronger" is a song about perseverance in the face of hardship that emphasizes personal strength. It has a message that will be familiar to a Capricorn. Ranked at No. 11 on Rolling Stone's list of Spears' songs, this tune can be described as the singer's personal ode to her resilience, making it a fitting song for a sign known for their strength and determination.
Garage noted that another Spears song especially fitting for this zodiac sign is "Work B****." All about moving up in the world and working hard, this 2013 high-energy tune will speak to the sign's ambition. With lyrics like, "Bring it on, ring the alarm / Don't stop now, just be the champion / Work it hard like it's your profession / Watch out now, 'cause here it comes," a Capricorn is sure to relate.
Capricorns will also appreciate Britney Spears' fun-loving songs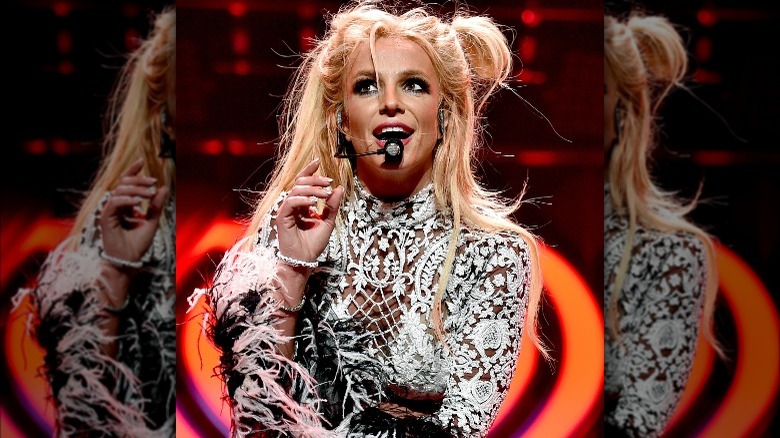 Mike Windle/Getty Images
Although Capricorns are firstly characterized by seriousness and determination, Allure mentioned that those close to this sign know that they can also be party loving and playful. Given this, Capricorns will also enjoy Britney Spears' songs that are more light-hearted and fun-loving in tone.
For instance, "Till the World Ends" is a great song for the Capricorn to let loose to. Included on her seventh album in 2011, this song enjoyed commercial success. It peaked within the Top 3 on the Billboard Hot 100 and just missed out on the Top 20 on the Official Charts in the U.K. The "Femme Fatale Remix" of the song features Nicki Minaj and Kesha, making it even more of an iconic dance song.
Spears' cover of the Arrows' classic song "I Love Rock 'n' Roll" is another great party song for the Capricorn, as it will also speak to their hardcore, ambitious nature.