How Nicky Whelan Feels About Australia's Longest-Running Soap Coming To An End - Exclusive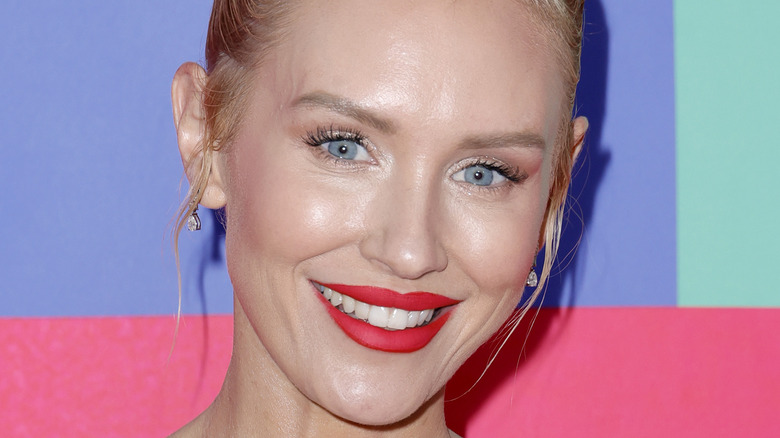 Frazer Harrison/Getty Images
For fans of Thor in the Marvel Cinematic Universe, or for anyone excited to see Margot Robbie as Barbie in the upcoming "Barbie" movie, you have one TV show in particular to thank. The Australian soap opera "Neighbours" helped to launch the careers of not just Robbie and Chris Hemsworth, but also actors like Guy Pearce and musicians like Kylie Minogue (via Express & Star). 
The series, which follows the lives of those living on the iconic Ramsay Street, began in 1985. "Neighbours" was Australia's longest-running TV drama, according to The Sydney Morning Herald, until the show announced it was officially ending its run in June. While many Americans may not know how important "Neighbours" was to Australians, they have definitely felt the impact of its star power.
Nicky Whelan is just one of the former residents of Ramsay Street, starring as Pepper Steiger on the show from 2006 to 2007. In an exclusive interview with The List, Whelan shared what it was like working on such an iconic series and how she felt after hearing that it was coming to an end after 37 years. 
Whelan admitted the show was great for her career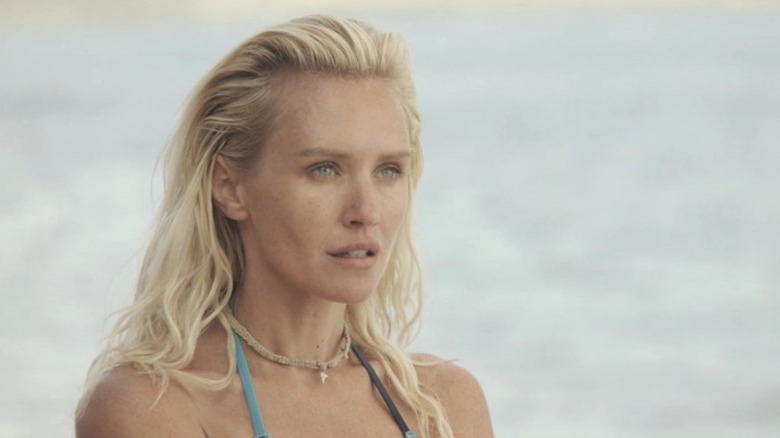 Courtesy of Saban Films
Nicky Whelan sat down with The List to talk about "Maneater," her latest film alongside Trace Adkins and Shane West. The film, now in theaters and available on demand and digital, stars Whelan as Jessie. After Jessie's engagement falls apart, her friends take her on what would have been her honeymoon — but they are immediately terrorized by a man-eating shark. "Maneater" is just one of two films that Whelan has starred in this year, and she has two more slated to release in 2023 with co-stars like Brendan Fehr and Luke Wilson. It's clear that the Australian-born actress is booked and busy, but her career definitely wouldn't be the same if she hadn't first starred as Pepper Steiger on "Neighbours."
"It was the greatest experience to start my career out on that show with no acting experience at all, and stepping into this huge production that had been running so long, and that I'd been watching since I was a little girl," Whelan shared. "It's great for your career, it's a great place to start, and a great thing to be involved with." Whelan even revealed that not only did the show open doors for her, but she also learned so much from her fellow actors and even made some great friends. 
Whelan shares her favorite 'Neighbours' memory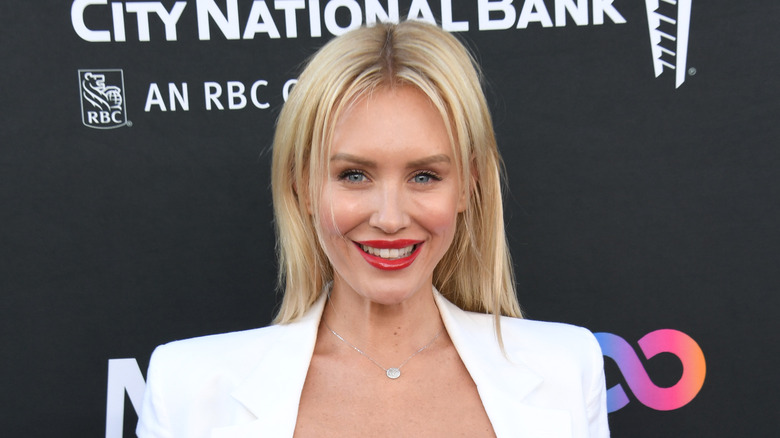 Jon Kopaloff/Getty Images
Hearing that the show that jumpstarted her career and the career of so many famous Australians was ending was emotional for Nicky Whelan. When speaking with The List, she revealed, "It was ... really emotional about the show ending even though I've not been there for 15 years. I've been over in America."
"Neighbours" announced on Instagram back in March, "We are so sorry to say that after nearly 37 years and almost 9000 episodes broadcast we have to confirm that 'Neighbours' will cease production in June." The soap opera cited issues with finding a "broadcast partner in the UK" as their reason for resting the series after Channel 5 decided to cancel it. 
The New York Times reported that a majority of their audience actually came from Britain, which is where Whelan had one of her favorite memories from being on the show. "I remember walking through London, just as I had finished the show. I was walking down the street, and you would've thought — people are running up to me. 'Pepper, Pepper.' That was like, 'My goodness. This show has an impact on people,'" Whelan said. Whether you were a fan or one of the actors who got their start on the series, it's clear that "Neighbours" had a special place in the entertainment world. 

"Maneater" is now playing in select theaters and is available for rental and purchase on demand and on digital.