Heather Rae El Moussa Dishes Out Tips For Combatting Pregnancy Difficulties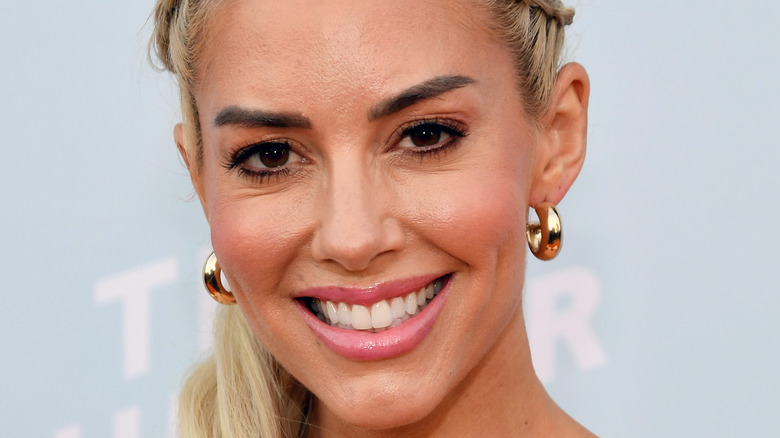 Kevin Mazur/Getty Images
Heather Rae El Moussa isn't shy about sharing her pregnancy journey with fans. Since announcing the exciting news that she and her husband, Tarek El Moussa, were expecting their first child together, Heather has gone on to reveal that the pair are expecting a boy. 
The "Selling Sunset" star has also been honest about some of her pregnancy struggles. Heather had to sit out on a family trip to Cabo due to fears she may contract the Zika virus or get food poisoning while away, per People. She also shared that seeing changes to her body hasn't always been easy. "I can't fit in my bras anymore, I can't button my jeans. A lot of my clothes I've grown out of, and it's a hard change," Heather previously told People. "I went from being very tiny, to just seeing my body change and getting used to those changes."
In addition, Heather has had to deal with red bumps and blotches on her skin. And of course, let's not forget about the fluctuating hormones that go on throughout pregnancy. "Today, I started crying out of nowhere," Heather shared. "I have no idea where it came from. I texted Tarek. I'm just having a day. Nothing's wrong. I feel better now, though. It was just, like, a moment."
But as she moves further into her pregnancy, Heather has learned how to handle many of these difficulties — and now she's sharing her newfound knowledge with her social media followers.
Heather Rae El Moussa suggests moving every day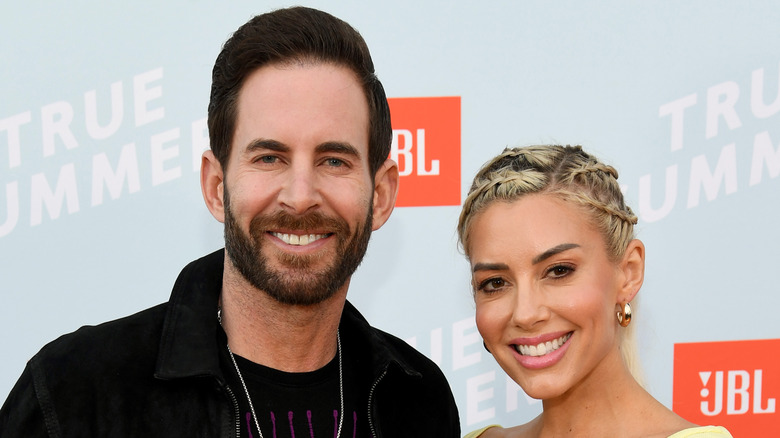 Kevin Mazur/Getty Images
Heather Rae El Moussa admits that she is "loving every moment" of her pregnancy, even though it hasn't always been easy. Luckily, the reality star has found ways to feel her best during her pregnancy, and Heather dished out some of her tips to her Instagram followers. "Daily movement has been so important and almost necessary for me. It helps me feel 'normal' even if I just do a quick little 20-30 minute workout," she wrote. "Movement makes me feel better, always."
She has also been using peppermint oil to combat headaches and turned to her ice roller when struggling with an outbreak of pregnancy rosacea. Heather is also making sure to eat nutritious foods, enjoying "healthy, BIG meals that have tons of fresh veggies, protein, fats, and healthy grains."
Through it all, Heather says her husband, Tarek, has been a constant source of support, telling his wife to "enjoy this time" in her life, adding, "he's just been so positive and making me feel so beautiful and special," Heather told People.