Prince Charles' Friend Reveals How He Really Feels About Prince Harry's Behavior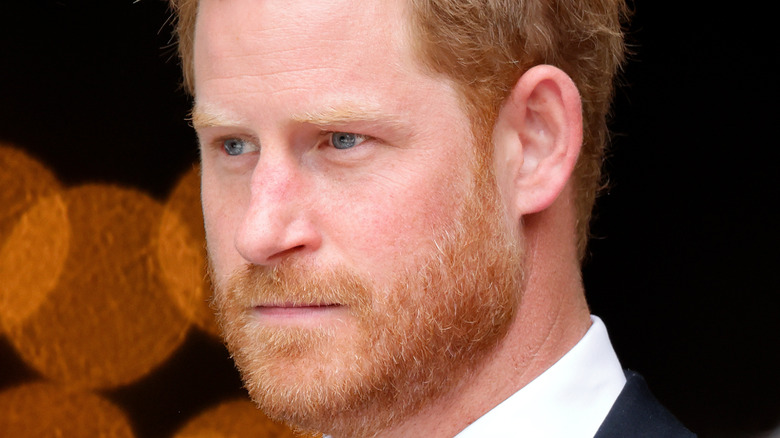 Max Mumby/indigo/Getty Images
Meghan Markle and Prince Harry's UK visit is in full effect, and, unsurprisingly, the celebrity couple's return to their former home has been rife with controversy. Even before the Duke and Duchess of Sussex landed, a former Buckingham Palace staffer railed to the Daily Beast that they had some nerve showing their faces. 
Warning that the couple was risking incurring "the wrath of the queen," the anonymous source contended, "The chutzpah of those two is unreal." The source added: "Their proposal for being hybrid working royals was comprehensively rejected [at the Sandringham Summit], but it looks like they are just going ahead and doing it anyway."
The main issue is that Harry and Meghan are partaking in several activities, such as attending the WellChild awards, that they would've also attended as working royals. Thus, questions have been raised about why they're allowed to do so.
Meghan and Harry have no plans to see his family during their brief sojourn across the pond, which will also stop in Germany, with The Sun confirming they're being given a wide berth until the prince's bombshell memoir is released. 
Behind the scenes, though, Prince Charles is becoming increasingly baffled by his younger son's actions.
Prince Charles can't understand where everything went wrong with his younger son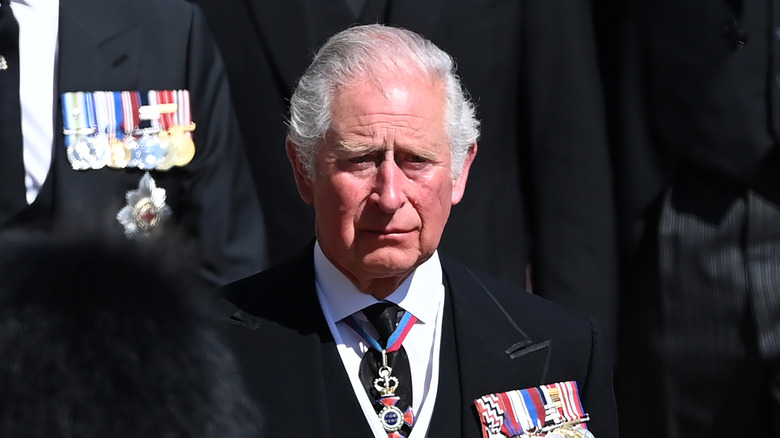 Leon Neal/Getty Images
Earlier this week, a sullen-looking Prince Charles was photographed attending church alone during his summer visit to the queen's estate in Balmoral, Scotland (via the Daily Mail). A friend revealed to The Sunday Times that the Prince of Wales is "bewildered" by Prince Harry and Meghan Markle's recent behavior and is hurt by their incessant "painful" jabs directed toward him and the rest of the royals. "For two years, there has been a steady stream of really challenging things said about a man who cannot [publicly] defend himself by a couple he obviously loves and misses," the source added. 
During her revelatory interview with The Cut, Meghan opened up about how tough it was being involved in a public battle with her own father, Thomas Markle, who continues to court controversy. In the process of suing The Mail on Sunday for publishing a private letter she'd written to him, the Duchess of Sussex was painted in an overwhelmingly negative light. 
But she acknowledged that the biggest casualties were the royal family relationships. Meghan shared, "Harry said to me, 'I lost my dad in this process.' It doesn't have to be the same for them as it was for me, but that's his decision." 
Although royal expert Omid Scobie clarified that she was referring to her own dad rather than Charles, it hasn't stopped the future king from feeling upset, with Charles even described as "wounded." The family was back together at the Platinum Jubilee in June, so he's particularly upset that things have taken a turn again so quickly — especially since Charles can't respond publicly, per the monarchy's rules.
Harry and Meghan reportedly didn't want to join Charles in Balmoral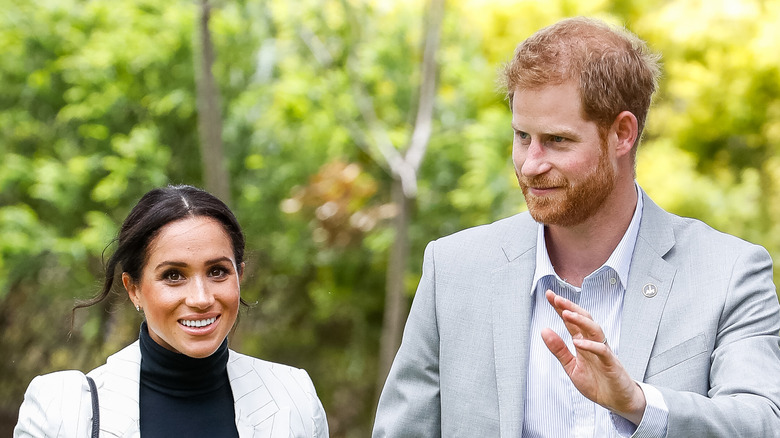 Chris Jackson/Getty Images
Earlier in 2022, reports emerged that Meghan Markle and Prince Harry didn't actually receive the invite everyone thought they did, with Page Six clarifying that they weren't asked to join the queen at her summer home in Balmoral after all. 
Now, though, a source claims that they were invited but declined. According to the Mirror, insiders noted that the Prince of Wales confirmed that the couple is "always welcome" to stay with him, even after Meghan's comments to The Cut.
"He hasn't wavered, despite the attacks, which seem to be coming with increased vigor," explained a close friend. "The Prince of Wales reiterated his invitation for Harry and Meghan, and the whole family if they wished, to come and stay with him this summer while he is at his home on the Balmoral estate." The source added: "He thought it might be a good opportunity for everyone to take stock and relax, but the invitation was declined."
The Sussexes have made no plans to meet Prince William and Catherine Middleton – or even Harry's beloved grandmother — during their trip, either. The feeling may be mutual, though, with royal expert Angela Levin telling The Sun that certain family members no longer trust Meghan and Harry, believing that whatever they potentially discuss with the couple could later show up in an interview or a documentary. Thus, it's seemingly safer to just avoid them.