The Truth About Brendon Urie's Sexuality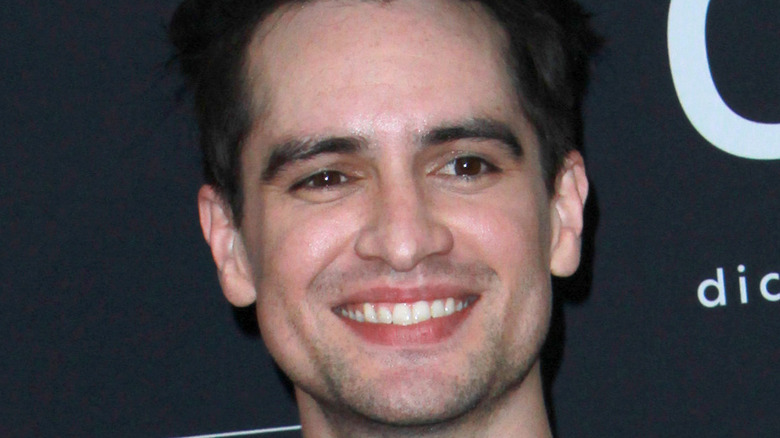 Kathy Hutchins/Shutterstock
Within the last decade, countless celebrities and public figures have come out as members of the LBGTQ+ community. From established actors like Elliot Page to young stars like Jojo Siwa, many of these famous creatives have embraced their identity and chosen to celebrate the community publicly. For young people who also identify as members of the LGBTQ+ community, these celebrities can be seen as positive role models; in fact, one 2021 study found that LGBTQ+ youth reported feelings of positive self-image and more confidence in their identity, thanks to the queer role models they look up to, per Atlantis Press.
Among these role models is none other than pop-rock superstar Brendon Urie. As the lead singer of the über famous band, Panic! At The Disco (per TheThings), Urie has made a name for himself with both his incredible vocals and the pride he has in his personal identity. In 2018, the singer made an impromptu announcement about his place in the LGBTQ+ community during an interview with Paper Magazine, and Brendon Urie's sexuality just might surprise you.
He experiences attraction without limits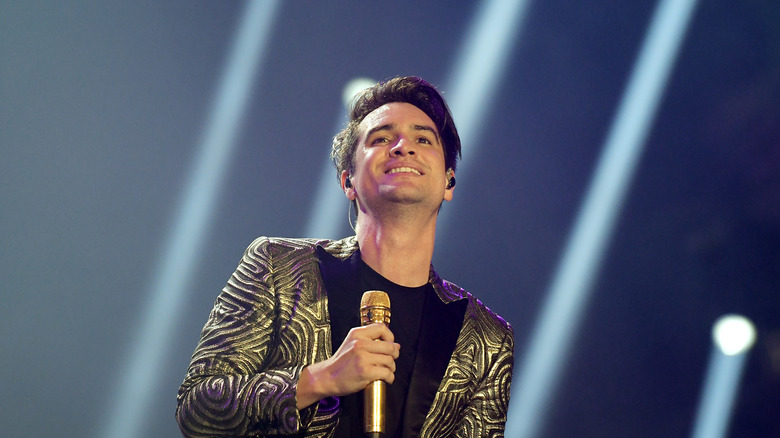 A.PAES/Shutterstock
There are many different identities that fall under the LGBTQ+ umbrella, and as of 2021, Gallup reports that 5.6% of American adults consider themselves members of the LGBTQ+ community. That considerable amount encompasses all forms of queerness, including pansexuality — which is a label "High Hopes" singer Brendon Urie has accepted for himself, per BuzzFeed. According to WebMD, pansexuality is "the romantic, emotional, and/or sexual attraction to people regardless of their gender." Pansexual people are able to feel attracted to anyone, no matter their identity.
In a 2018 interview with Paper Magazine, Urie shared candidly about his attraction to all people, despite his being married to a woman. "I'm married to a woman and I'm very much in love with her but I'm not opposed to a man because to me, I like a person," the singer said. "Yeah I guess you could qualify me as pansexual because I really don't care. If a person is great, then a person is great. I just like good people, if your heart's in the right place. I'm definitely attracted to men. It's just people that I am attracted to." The outlet also shared that, in line with these sentiments, the Panic! At The Disco song "Girls/Girls/Boys" was inspired by Urie's first queer sexual experience, and it became a "bisexual anthem."
The singer is in good company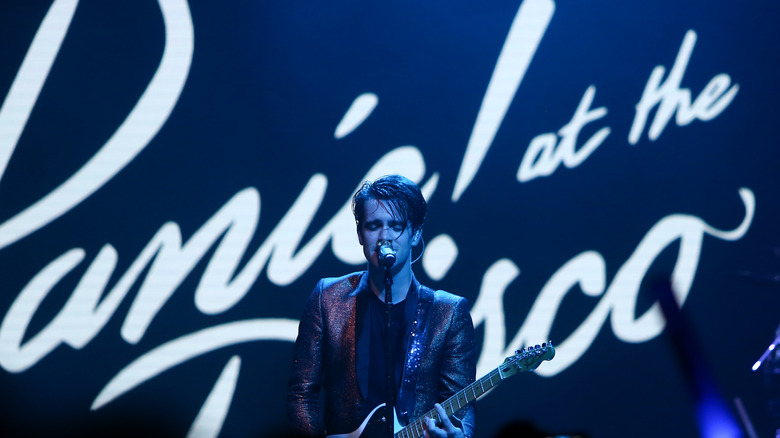 Debby Wong/Shutterstock
After sharing his pansexual identity with Paper Magazine in the summer of 2018, Brendon Urie joined the ranks of many different celebrities and famous artists who also identify with the term. Model and actor Cara Delevingne shared thoughts similar to Urie's in her own interview with Variety, telling the outlet, "I always will remain, I think, pansexual. However one defines themselves, whether it's 'they' or 'he' or 'she,' I fall in love with the person — and that's that. I'm attracted to the person."
According to BuzzFeed, nonbinary singer and actor Demi Lovato shared about their sexual identity as well, on an episode of the "Joe Rogan Experience." Confirming her label as a pansexual person, Lovato said that they were, "part of the alphabet mafia and proud." Like the "I Write Sins Not Tragedies" singer, a myriad of celebrities have proudly shared their LGBTQ+ orientations with the world, and have inspired plenty of young queer people to feel the same pride in return.