Fans Told The List Which Dress Length Is Their Favorite - Exclusive Survey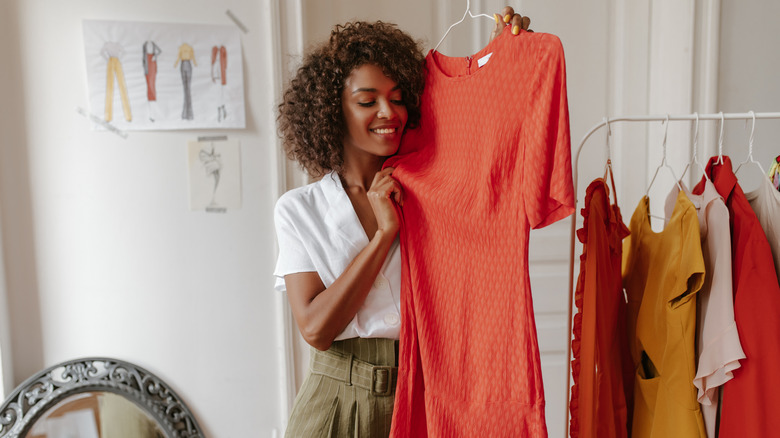 Look Studio/Shutterstock
Fashion trends are constantly changing — it can be hard to keep your wardrobe up to date. Some fads are total fashion goals, like the coastal grandmother trend that took over TikTok this summer, while other trends just aren't worth your money. But with all the looks that come and go each season, one fashion staple will never go out of style: a dress. From a little black dress to a big white wedding gown, dresses are a must-have for any wardrobe.
A dress is the perfect outfit for practically any occasion: enhance it with some jewelry and a pair of heels for a night out of the town, or make it casual with a belt and a light jacket for a first date. When you're on the hunt for the perfect dress, there are so many different styles and lengths to choose from.
To find out which style is totally in this season, The List conducted a survey asking 558 people, "Which is your favorite dress length?" The results were seriously split, proving that you can never go wrong with a dress.
This top voted dress length is the perfect style for any occasion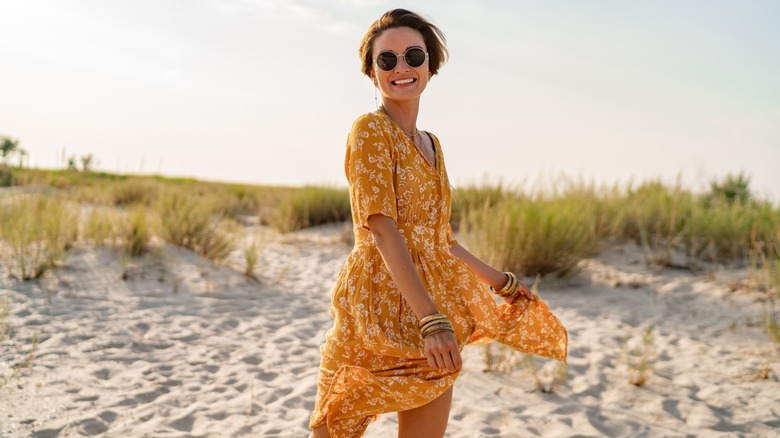 Maria Markevich/Shutterstock
According to The List's survey, the fan favorite dress length is above the knee! With 30.47% of the overall vote, this length is totally versatile, modest enough for work, and fashionable enough for a night on the town. Knee length, a slightly lower hem than the No. 1 pick, received 29.21% of the vote.
In third place with 18.28% of the vote was mini dresses, a popular style that usually stops at the mid-thigh. Just over 12% of people favor midi dresses, a style of dress that's length ends between the knee and the ankle. Midi dresses are the ideal appropriate length for semi-formal and "dressy casual" occasions. In last place with only 10.04% of the vote was maxi dresses, a floor length hem that flows with every step. Maxi dresses are great for formal occasions, or can be dressed down for the perfect casual summertime outfit.
These dresses are just as iconic as the people who wore them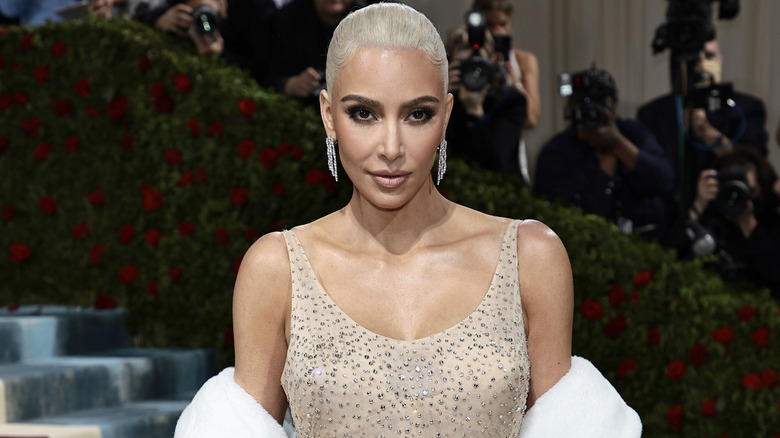 Dimitrios Kambouris/Getty Images
There have been some iconic dresses worn throughout the years — everyone can recognize Marilyn Monroe's famous beaded dress she wore to sing "Happy Birthday" to JFK, later worn by Kim Kardashian on the Met Gala red carpet. From Beyoncé's vibrant yellow "Lemonade" maxi dress to Princess Diana's iconic "revenge dress," gowns can have just as much of an impact as the people who wear them.
Contrary to popular belief, dresses aren't just for women. Clothing wasn't always so binary — dresses have been worn by all genders throughout history, and it wasn't until recently that dresses were labeled as a feminine article of clothing. According to Bustle, men wore dresses, tunics, and hosiery for centuries, and it wasn't until the 19th century that men began to wear exclusively pants due to "a combination of tailoring innovation and particular occupations."
These days, people are pushing the boundaries of modern fashion binaries, and the results are stunning. Harry Styles' Vogue cover turned heads as he posed in a full length gown and blazer in 2020. Billy Porter is another celebrity famous for their gorgeous red carpet gowns — his 2019 Academy Awards dress beautifully blended a tuxedo corset with a long flowing black velvet skirt and train, per Harper's Bazaar.
We love everything about dresses: the fashion, the function, the ability to make a statement with just one garment — and believe it or not, they're actually super comfortable too!