The Two Simple Words Prince Harry Used To Describe Windsor Castle After The Queen's Death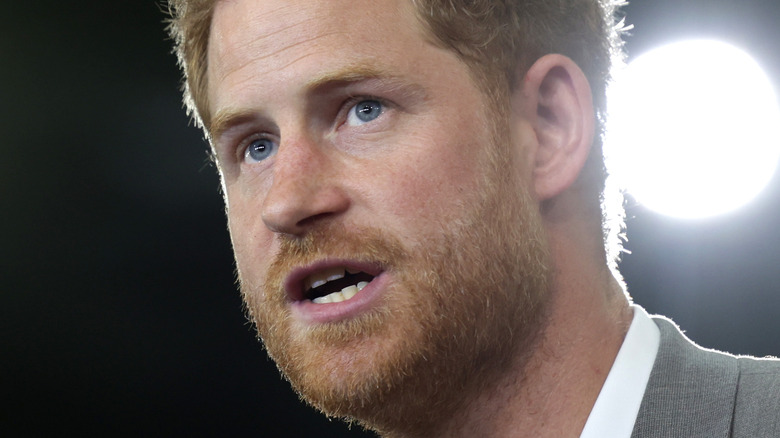 Chris Jackson/Getty Images
The Queen's death has left a gaping hole in many people's hearts. From Donald Trump to Elizabeth Hurley, and from President Joe Biden to Victoria Beckham, politicians and celebrities alike have shared how deeply the loss of the long-serving monarch affected them. Of course, even as the public grieves en masse, leaving flowers, candles and cards at the gates of Buckingham Palace, we can only imagine that the people who most feel the loss of Queen Elizabeth are members of the royal family.
King Charles, her son, was nearly brought to tears in front of the whole world in the days following the Queen's death. And the former monarch's long-feuding grandsons, the Prince of Wales and the Duke of Sussex, have been so impacted by the death of their grandmother that it seems the princes may actually be reconciling at long last — at least if we are to judge the Saturday appearance that saw Kate Middleton and Prince William and Meghan Markle and Prince Harry together as a foursome after two long years (unless you count their interactions at the Jubilee, which were icy at best). In fact, as a body expert explained, we haven't even seen any drama between Princess Diana's sons!
Meanwhile, even as they step out in public to comfort the British people, each royal family member is grieving in their own way.
Prince Harry's words really drive home the point that the Queen is gone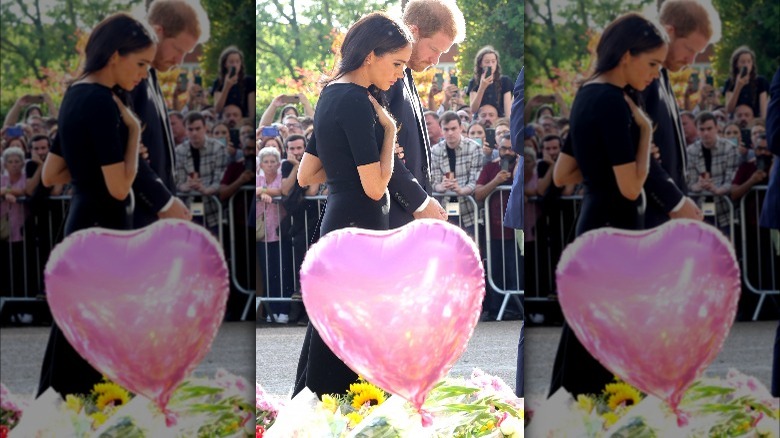 Chris Jackson/Getty Images
One of the acutely painful moments for the Duke of Sussex apparently came after he stepped foot into the place the Queen called home in her final years (via Architectural Digest). Speaking to people gathered outside Windsor Castle on the day royal fans were delighted to witness the Sussexes and Cambridges together again, Harry remarked about the residence, saying it is a "lonely place" without his grandmother living there any longer (via The UK Sun).
He poignantly added, "Every room she was in, we felt her presence throughout."
Indeed, even though Queen Elizabeth only lived at Windsor Castle for the last two years of her life, she stayed at the home at various points throughout her entire reign (via Royal.uk). So, it's no wonder that her absence is felt so strongly within those walls by those closest to her, including Prince Harry, who was always said to have a "close" relationship with the 96-year-old, even post-Megxit (via People).