President Biden Has Something To Say To King Charles III On The Day Of The Queen's Procession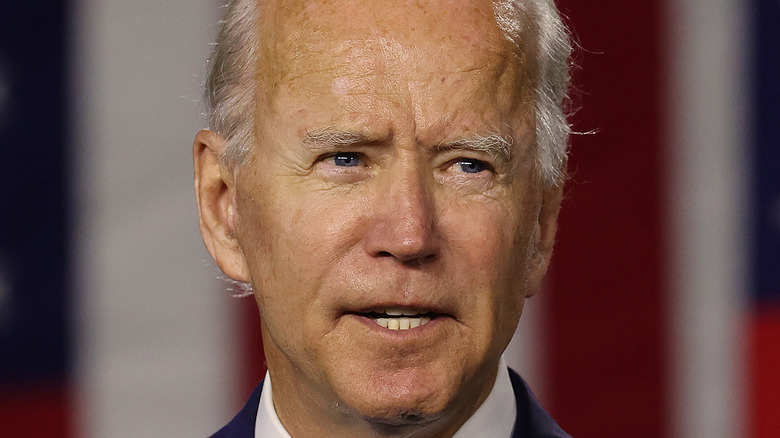 Chip Somodevilla/Getty Images
Members of the royal family took part in the procession from Buckingham Palace to Westminster Hall the morning of September 14, as Queen Elizabeth II made her final trip to the location where she will lie in state until her funeral. London's streets made history as the queen's coffin arrived, with mourners gathering by the thousands to pay their respects.
As funeral preparations for the United Kingdom's beloved monarch continue, the guest list is slowly being finalized — and many of the world's leaders and heads of state have already RSVP'd. One prominent figure who will be in attendance is the president of the United States, Joe Biden. He and his wife, Dr. Jill Biden, plan to travel to Westminster, where the queen's funeral will take place on September 19 (via the BBC). In anticipation of Queen Elizabeth II's funeral, Joe spoke on the phone with her eldest son, King Charles III, who inherited the crown on the day of his mother's passing.
Biden hopes to continue a close relationship with King Charles III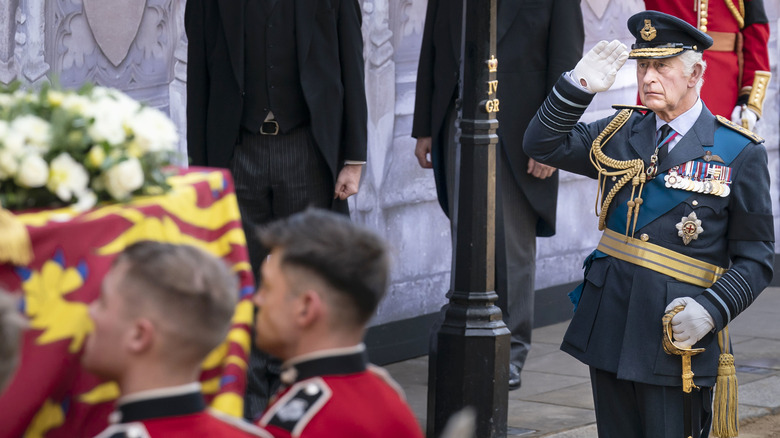 Wpa Pool/Getty Images
In a report posted by royal editor Chris Ship on Twitter, President Joe Biden cited the queen's "dignity and consistency [that] deepened the enduring friendship and special relationship between the United States and the United Kingdom." Biden also encouraged a continuation of that "close relationship" with King Charles III, whose official coronation date is still unknown as of publication.
This is not the first time that POTUS has reached out to the royal family — when news of the queen's death was announced, President Joe Biden and First Lady Dr. Jill Biden shared a thoughtful tribute to Queen Elizabeth on Twitter, recalling her life and legacy as a leader. The president reflected on the queen's hospitality when they first met back in 1982, and fondly remembered her kindness and charm during their last meeting in 2021. Joe will be attending the queen's funeral on September 19, along with the first lady. According to the New York Post, Joe was only given two tickets to the funeral rather than the usual "U.S. delegation," which allows for a larger group of representatives to attend, including many former leaders. The limited guest count spells bad news for former president Donald Trump, who will most likely not be invited to the funeral, much to the frustration of the former president's team.