The Queen's Final Resting Place Has Royal Fans Up In Arms For An Unexpected Reason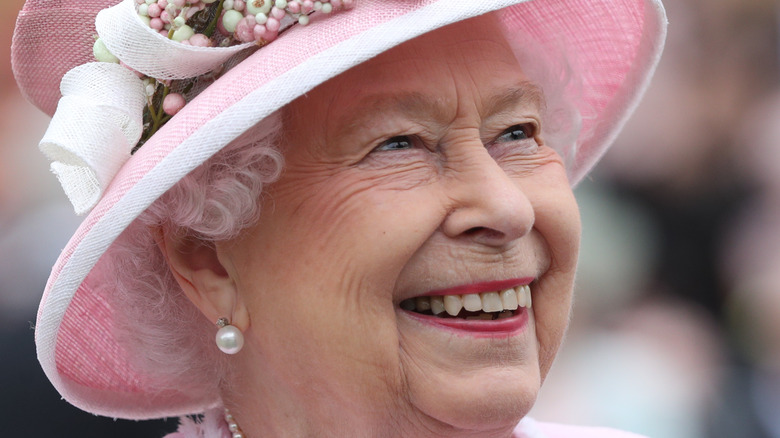 Wpa Pool/Getty Images
The heartbreaking death of Queen Elizabeth on September 8, 2022, was felt all across the globe. World leaders and everyday people united in grief over losing the longest-reigning monarch in British history (via Wall Street Journal).
When news first broke of the queen's failing health, many gathered outside Buckingham Palace to send their support soon after the palace released a statement on the morning of September 8 reading, "Following further evaluation this morning, The Queen's doctors are concerned for Her Majesty's health and have recommended she remain under medical supervision" (via CNBC). The royal family quickly rushed to her side in Balmoral, and King Charles III and Anne, Princess Royal were with her when she died.
Once her death was announced, British citizens came out in droves to pay their respects to Her Majesty as her coffin was carried to Westminster Abbey during her funeral procession (via ABC News). According to People, her official cause of death was simply "old age."
There is a general admission fee for mourners to visit Queen Elizabeth's grave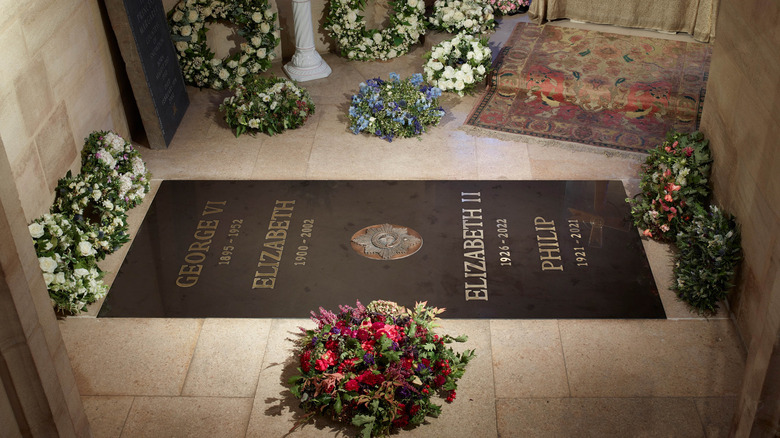 Handout/Getty Images
Now with the queen buried in the King George VI Memorial Chapel at Windsor Castle, people are still paying their respects, yet some are very upset over what is being required.
People who would like to visit Queen Elizabeth II's grave can do so, but only for a hefty price. Cosmopolitan reports that there is a general admission fee of £28.50, which is equal to 31.72 U.S. dollars, for any adult 25 and over who wishes to visit the monarch's grave. Prices decrease for younger people at £17.50 and for children 5 to 17, tickets are £14.50. Children under 5 are free.
According to Express, some people aren't pleased with the admission price and are vocalizing their thoughts on social media. One person commented, "The Royal Family are grifters. As of next week you can pay £28.50 to see the Queen's final resting place. Roll up! Roll up!"
Another tweeted in a more joking manner, "It might not be her final resting place, the attraction could become so lucrative they will take her on tour."