King Charles May Have Grand Plans For Prince Edward And Princess Anne That Snub Harry And Andrew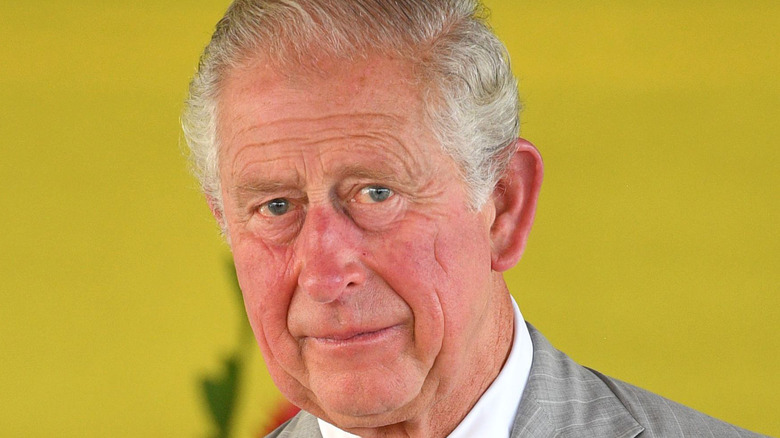 Pool/Getty Images
Since the heartbreaking death of Queen Elizabeth II, King Charles III has been adjusting to his new role as monarch. According to the Daily Mail, while the king's previous vision was a "slimmed-down monarchy," Charles changed his mind about the number of working royals. He reconsidered the decision after looking at the royal workload of 3,500 appearances every year.
While Princess Anne was already the hardest-working royal in 2021, The New York Times predicted that the Princess Royal will play an even greater role now, acting as a close confidante and adviser to her older brother. Currently, Anne has been carrying out royal duties overseas with her current four-day tour in Uganda, meeting with the country's president and visiting her patronages there, per Express.
While Anne has been a working royal since 1969 (via Royal.uk), her youngest brother, Prince Edward, took on royal responsibilities starting in 2002. At the time, he cited his mother's Golden Jubilee as a reason to step in and "help my family shoulder some of the increasing responsibilities and workload into the future," per Independent. After Prince Harry and Meghan Markle stepped back from their royal duties, Edward and his wife, Sophie, Countess of Wessex, increased their workload and entered the spotlight even more (via Express).
Now that Charles is king, there's a plan in the works that includes expanded opportunities for Anne and Edward and diminished ones for Harry and Andrew.
Princess Anne and Prince Edward may become Counsellors of State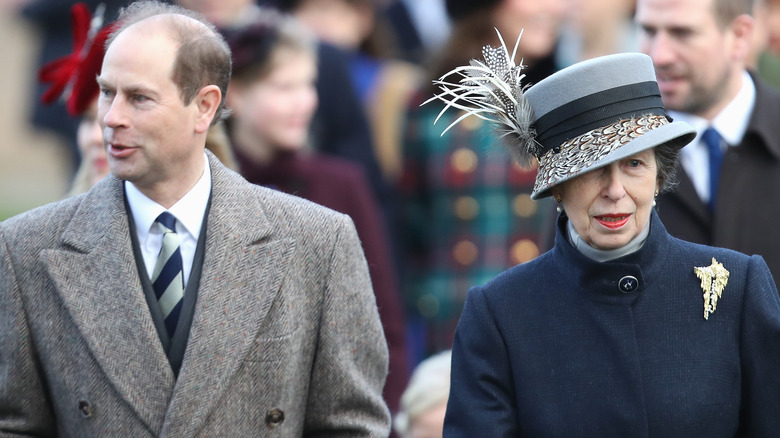 Chris Jackson/Getty Images
According to Royal.uk, Counsellors of State are authorized to act as substitutes if a monarch is out of the country or too sick to undertake royal duties. In that event, two or more Counsellors work together to get the job done, such as when then-Prince Charles and Prince William filled in for Queen Elizabeth during her May 2022 absence at Parliament.
Current Counsellors of State include Queen Consort Camilla (as King Charles III's spouse) and the next four adults in the line of succession: Prince William, Prince Harry, Prince Andrew, and Princess Beatrice, per Sky News.
However, Charles is looking to make some changes to the 1937 Regency Act, which designates who can be a Counsellor of State. As reported by The Telegraph, the king is looking to request Parliament to remove Andrew, Beatrice, and Harry from the role since they're not working royals.
"If a royal is not conducting public duties, then it does not make sense for them to be a Counsellor of State, as it does involve public duties (broadly defined)," Dr. Craig Prescott, a constitutional expert, told Express. "Obvious candidates to add to the pool of Counsellors are Prince Edward and Princess Anne (who as it is conducts investitures)." 
Prescott noted that, if Charles is absent due to travel, Camilla would likely be accompanying him. Adding Anne and Edward as Counsellors would give William and Charles freedom to travel overseas simultaneously.
Anne and Edward already have popular support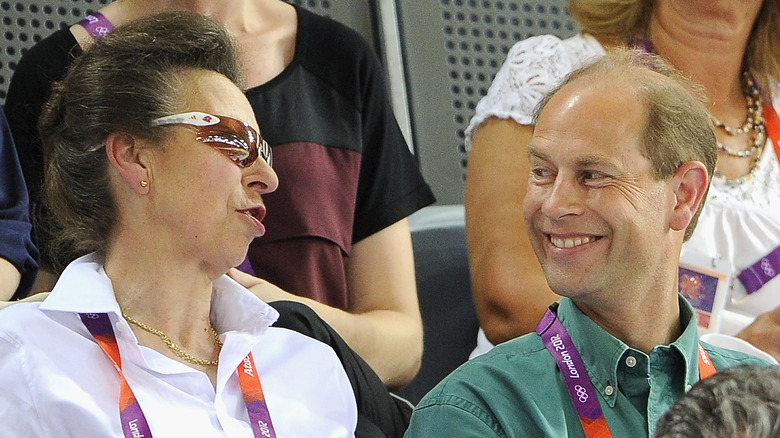 Pascal Le Segretain/Getty Images
On Oct. 25, 2022, two members of Parliament's House of Lords expressed a desire to revise the 1937 Regency Act. "Otherwise, are the Government happy to continue with a situation where the counsels of state and regency powers may be exercised by the Duke of York or the Duke of Sussex, one of who has left public life and the other of whom has left the country?" asked Viscount Stansgate, per The Telegraph. 
Lord Addington stipulated that a new Counsellor of State "will be somebody who actually undertakes royal duties, or at least some part of them, at present."
This criterion helps pave the way for Princess Anne and Prince Edward to take on the role. They also have public support. In a September 2022 poll carried out by Express, Anne was readers' top choice for Counsellor (27%), slightly ahead of Prince William (26%), who is already a Counsellor. Edward came in third with 24%. In contrast, Prince Harry got 1% — and Prince Andrew even less.
The Daily Mail reported that these plans were discussed with the late Queen Elizabeth II, and she supported the changes. However, Newsweek questioned if it would be wise for King Charles III to oust his younger son from the role, given Harry's rift with the royal family. "It's not necessary to remove Prince Harry and Prince Andrew, they could simply not act, as only two are required to act together," constitutional expert Dr. Craig Prescott told the outlet.