How Prince Harry's New Memoir Will Detail The Aftermath Of Princess Diana's Death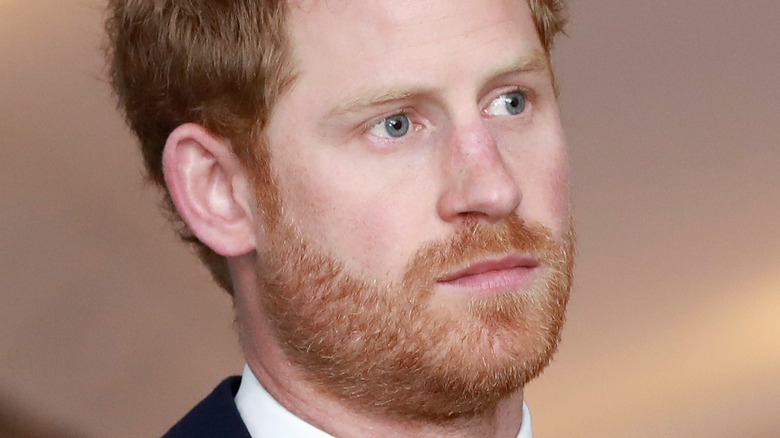 John Phillips/Getty Images
Royal insiders are "flabbergasted" at the name of Prince Harry's book, which was revealed yesterday alongside the cover art on Instagram. "Spare," which publisher Penguin Random House described as a "remarkably personal and emotionally powerful story," will finally be released, after several delays, on January 10, 2023, and suffice to say anticipation is high. 
The Mirror reports, "Royal sources have said it demonstrates 'yet another confrontational attack on the family after claiming a desire for privacy,'" per royal editor Russell Myers. He warned that "palace lawyers will be on standby in the new year, waiting to see what is in the book," which reportedly includes a "takedown" of Harry's estranged mother-in-law, in particular. 
According to The Sun, sources close to King Charles revealed he's worried about what the Duke of Sussex might share in the tome since it's being billed as Harry's story in his own words. To that end, Harry spent plenty of time researching Princess Diana's death because, as reports now confirm, he'll be dealing with the aftermath of it in more detail than ever before.
The Duke of Sussex will share how he felt walking behind his mother's coffin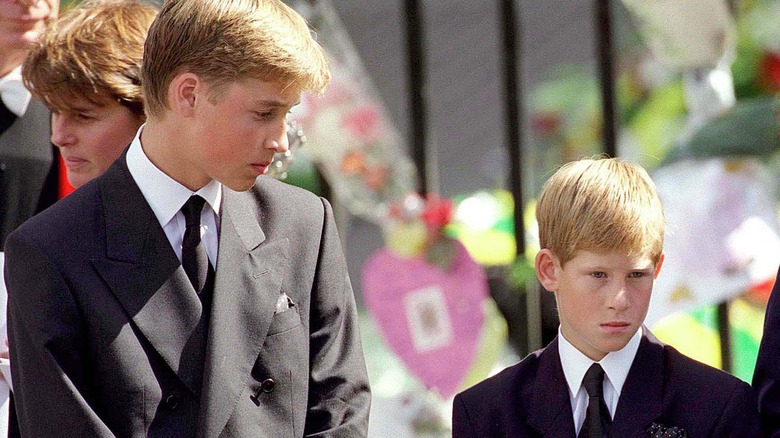 Anwar Hussein/Getty Images
When Prince Harry announced he was writing a memoir, back in 2021, it was described as an "intimate and heartfelt" account by publisher Penguin Random House. Moreover, the Duke of Sussex promised to tell his life story in an "accurate and wholly truthful" manner (via Esquire). Naturally, this means delving into some of his toughest moments. One of the worst was undoubtedly when Harry's mother, Princess Diana, was killed after being chased by paparazzi in Paris.
His book's website notes: "It was one of the most searing images of the twentieth century: two young boys, two princes, walking behind their mother's coffin as the world watched in sorrow — and horror. As Diana, Princess of Wales, was laid to rest, billions wondered what the princes must be thinking and feeling — and how their lives would play out from that point on." Finally, it looks like we're about to find out. 
Harry described how difficult it was walking behind his mother's coffin with the world's eyes on him during a 2017 interview with Newsweek, arguing, "I don't think any child should be asked to do that, under any circumstances. I don't think it would happen today." In fact, Diana's brother, Charles, 9th Earl Spencer, admitted to People that he tried to prevent the then-12-year-old from walking, reasoning, "What a trauma for a little chap to walk behind his mum's body." Evidently, he was right to be concerned.
Princess Diana's death will also controversially be covered on The Crown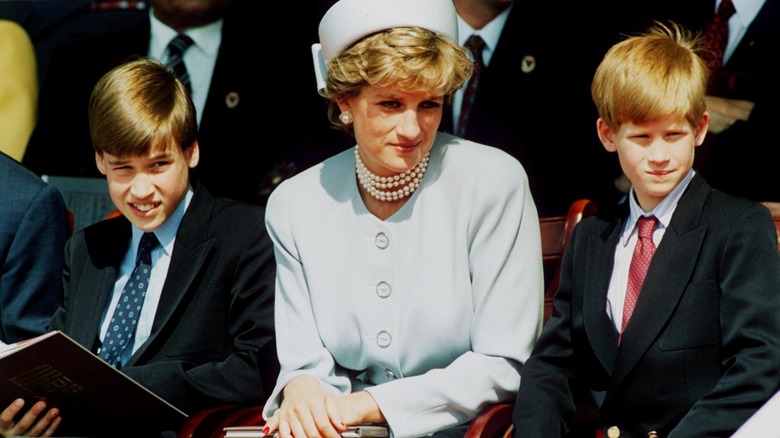 Anwar Hussein/Getty Images
Prince Harry's bombshell memoir is hitting shelves early in the new year, but before it comes out and gives us the Duke of Sussex's perspective on his mother's death, a hit Netflix drama will present its own take. The way "The Crown" is approaching Princess Diana's death is making some crew members jittery, with on-set reports suggesting the requisite sensitivity isn't being applied to a historical event that still remains incredibly raw in the public consciousness. 
The Sun reports crew-members on the show are even concerned "a line has been crossed." As one insider asserted, "To be going back to Paris and turning Diana's final days and hours into a drama feels very uncomfortable." Per Variety, "The Crown" has been forced to add a disclaimer for Season 5 clarifying that it's a "fictional dramatization" rather than a matter of historical record. Among other people, Dame Judi Dench had harsh words over Netflix's approach.
Deadline confirmed that the fatal car crash that killed Diana won't be shown onscreen, rather the events before and after it will be covered instead, but it may still be a step too far for royal watchers — particularly if Harry's recollection in his memoir is as heartbreaking as anticipated.