Here Are Some Of Walmart's Greatest Beauty Products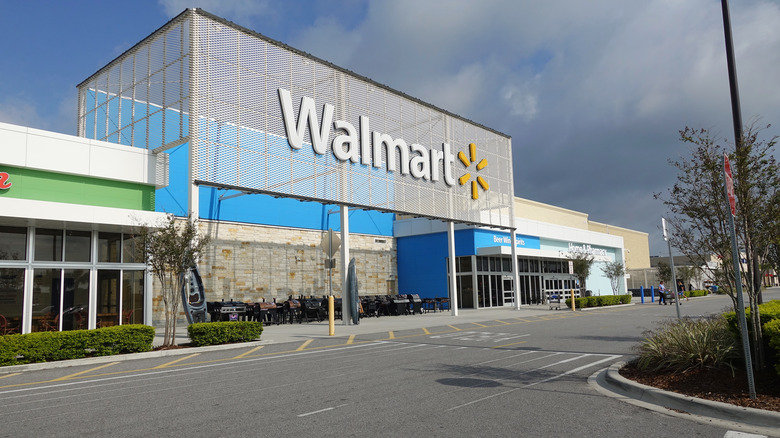 Joni Hanebutt/Shutterstock
We may receive a commission on purchases made from links.
With everything they have in stock, Walmart is a store where you can spend hours on end shopping around. From fresh groceries for the week to a brand new TV and an old, favorite mascara, the megastore contains almost everything you could ever need.
With the ever-expanding world of drugstore beauty, sometimes the only discernible difference between drugstore and high-end beauty is the price. With beauty companies such as L'Oréal acquiring brands like Yves Saint Laurent and Lancôme, it's possible to get high quality makeup on a budget.
Although Walmart has always carried reliable, well-known brands such as Maybelline and Covergirl, the store has branched out to carry indie brands as well, according to Forbes. In September of last year, Walmart introduced over 40 new indie labels into their store, giving shoppers the chance to find new niche products and hard to find favorites. Here are some of the best beauty products that Walmart has to offer.
The best makeup and skincare products at Walmart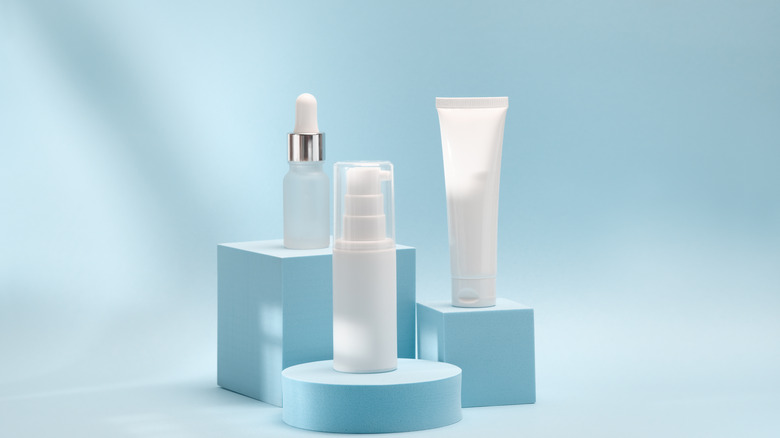 TanyaJoy/Shutterstock
Available in four finishes, the e.l.f. Putty Primers are some of the best primers on the market. While their poreless putty primer took the internet by storm for its magic pore banishing abilities, the other three finishes are equally as good. The luminous primer uses hyaluronic acid and collagen to provide a radiant base for your makeup. For oily and acne-prone makeup lovers, the matte primer uses white charcoal to absorb oil while the acne-fighting primer contains salicylic acid, helping you ward off blemishes while keeping your makeup intact. Plus, they're all vegan and cruelty-free!
The Egyptian Magic All Purpose Skin Cream is also a secret skincare favorite of many. Made with olive oil, beeswax, and honey, this multi-use skin salve soothes dry skin and eczema with ease. While it's best suited for dry skin types, the cream works for all skin types to reduce dehydration and irritation in the skin (via Byrdie.) This magic balm can also moisturize dry lips, help heal cuts and burns, and condition dry cuticles and hair, all with six ingredients.
With the vast amount of drugstore blushes out there, the Milani Baked Blush may be the queen of them all. The blush comes in six shades that can suit a range of skin tones. These powder blushes also leave the skin with a luminous look and are easily blended. At less than $9 each, the Milani blush is a high quality staple.
The best hair and body care products at Walmart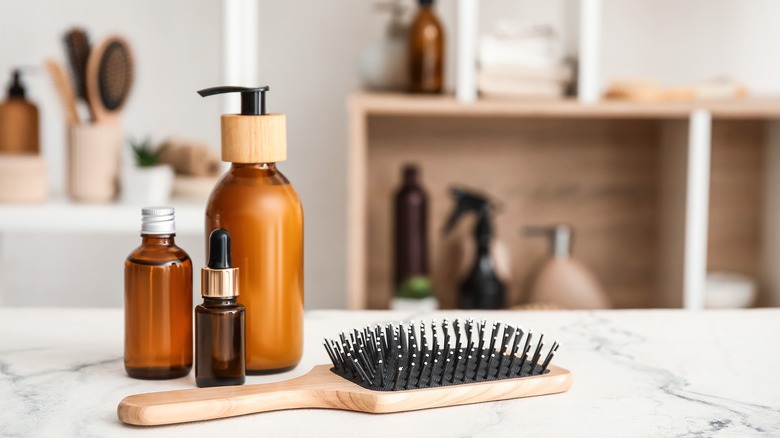 Pixel-Shot/Shutterstock
The Mielle Moisturizing and Detangling Pomegranate & Honey Shampoo is an amazing shampoo for natural hair. This Black-owned shampoo properly clarifies the scalp without stripping the hair of moisture, thanks to the honey in the ingredients. It foams up easily and also cuts down the detangling process as it doesn't cause knots in your hair as you wash it.
If you've been on perfume TikTok at all this year, you've probably heard of the eos Shea Better Vanilla Cashmere Body Lotion. Formulated with shea butter and sunflower seed oil, this moisturizing lotion leaves the skin with not only a soft feel but a cozy vanilla and caramel scent. It's lightweight and long-lasting, perfect for layering gourmand scents or wearing on its own.
Before you put on lotion, start the moisturization process in the shower. The Shea Moisture Olive and Green Bath, Body, & Massage Oil is a multi-purpose oil that can be applied right after a shower and before applying lotion. Containing green tea extract and avocado, jojoba, and almond oil, this product soothes and moisturizes the skin, protecting you from harsh, cold weather winds.