Why Prince Harry's Spare Memoir May Not Be A Nuclear Blast After All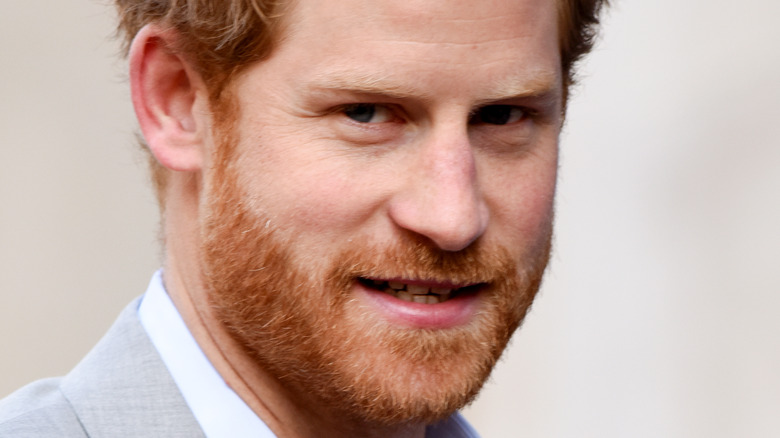 LINGTREN.COM/Shutterstock
Since it was announced that Prince Harry, Duke of Sussex, would be writing a tell-all memoir, the royal family has reportedly been "dreading" its release (via Daily Mail). After all, the publisher of "Spare" — a title that has "flabbergasted" royal insiders (via Mirror) — promised that Harry "won't hold back" on his life as a member of the British monarchy (via The News International). And according to the Daily Mail, King Charles III has already been warned that his younger son is "critical of everyone and everything" in the memoir, which is set to be released on January 10, 2023.
"The very title demonstrates yet another confrontational attack on the family after claiming a desire for privacy," a source told The Daily Mirror. "Palace lawyers will undoubtedly be on standby in the new year waiting to see what is in it."
There is a lot riding on this book for Harry and Meghan Markle, Duchess of Sussex. King Charles is reportedly taking his sweet time deciding whether the couple's children, Archie and Lilibet, will receive prince and princess titles, waiting to see what the duke reveals in "Spare" (via Newsweek) As of now, the children remain "Master" and "Miss" on the royal website — and that is apparently a clear message from His Majesty. "Unless he gives up his book and the tell-all documentaries and interviews then there can be no trust," royal biographer Tina Brown said, per the Daily Mail.
However, those familiar with the book insist the royal family doesn't have reason to be concerned. 
Sources claim Prince Harry's memoir isn't a 'takedown' of the royal family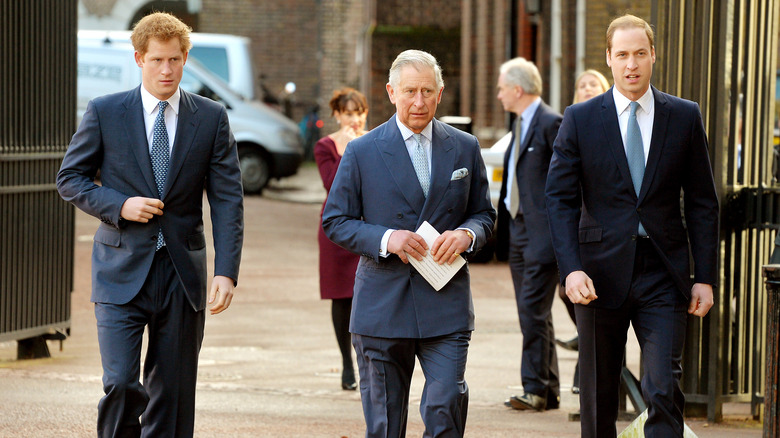 Wpa Pool/Getty Images
Sources familiar with "Spare" claim that the memoir isn't a "takedown" of the royal family (via The Telegraph). In fact, Prince Harry, Duke of Sussex, reportedly wrote the book for himself, with the writing process proving to be healing for the duke. "You can't kind of always live your life trying to make your family or your siblings happy," a source told The Telegraph. "You have to choose your own happiness."
While there were reports that Harry wanted to edit certain portions of the book after the heartbreaking death of Queen Elizabeth II, insiders revealed that wasn't the case. Instead, there will be a note that the memoir was written before the monarch's passing. And although some might feel the royal family has nothing to worry about, sources say that the book's contents could lead King Charles III to make the drastic decision to not have his younger son attend his coronation in June. 
"There is no doubt that Charles would like Harry and Meghan to be at his coronation," royal author Katie Nicholl told the Daily Beast. "But he does expect respect in return, and a problem is going to arise if, between now and then, Harry repays him by attacking him, Camilla or the institution. He is not going to put up with inaccurate and unfair attacks."