How CJ Perry And Manny MUA Coped With The 'Pressure Cooker' Of The Surreal Life - Exclusive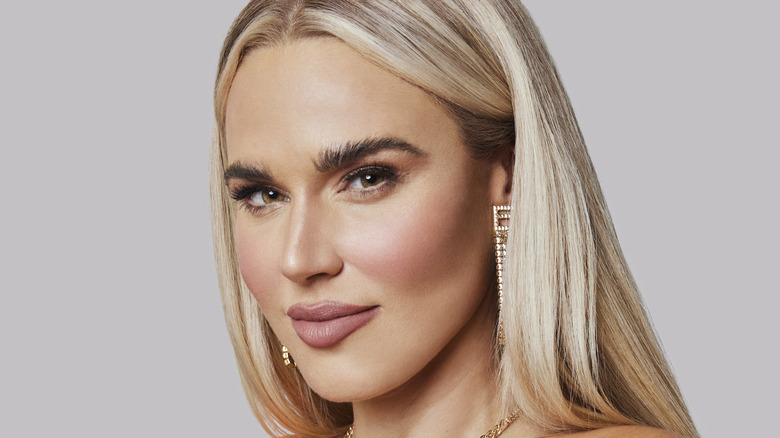 VH1
As television networks continue to seek out once-popular shows to reboot, VH1 is bringing back one of the wildest reality shows from the 2000s: "The Surreal Life." The concept of the show is both simple and genius: confining a group of celebrities inside a camera-equipped house, "Big Brother"-style, and filming all the drama that ensues.
In this revival, debuting more than 15 years after the original series, VH1 has assembled eight new stars for its new iteration of "The Surreal Life": NBA legend Dennis Rodman, adult film star Stormy Daniels, "Malcolm in the Middle" star Frankie Muniz, R&B singer August Alsina, "Living Single" star Kim Coles, singer-songwriter Tamar Braxton, YouTube personality Manny MUA, and WWE alum C.J. Perry.
In an exclusive interview with The List, Manny MUA and C.J. Perry shared their insight into the "pressure cooker" experience of being filmed 24/7.
The Surreal Life is an experience like no other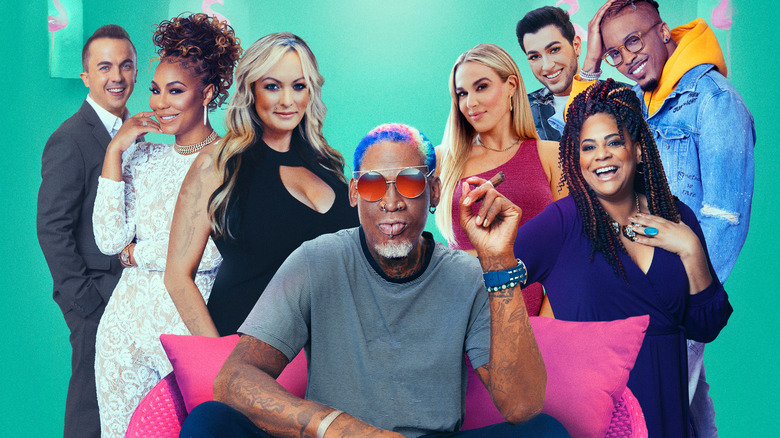 VH1
Shacking up with seven other celebrities in a house equipped with numerous hidden cameras and microphones is definitely something that takes some getting used to, and that was decidedly the case for YouTuber Manny MUA. "It's something you're always constantly aware of. You're literally in a ... You're in a pressure cooker. The situation we're in, it's literally this little pressure cooker. You have roommates. You're being recorded 24/7. Things are going on. Personalities are personality-ing, and you're like, 'What the f*** do I do?'" MUA explained. 
He continued, "There are moments where you're like, 'I want to have a break for myself [and] have a mental decompress.' Those moments don't really happen when you're being recorded 24/7, so you're like, 'Am I going to bust?' There's moments where you literally have to be late. For me, it'd be at nighttime, I'd be laying in my bed. I'm like, 'You're strong, you're brave, you're beautiful,' in my head. Like, 'What the f*** am I doing here in this crazy house?' You have to steal these moments for yourself, truly, and then reconnect and reassess. You're like, 'B***h, you're sickening. You're fine.'"
Manny MUA and CJ Perry surrendered their privacy on The Surreal Life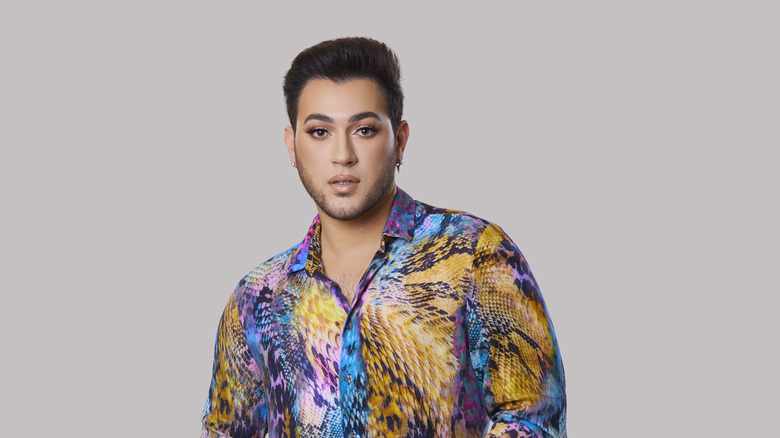 VH1
In addition to the ever-present cameras, the "Surreal Life" cast also had to contend with surrendering their privacy, sleeping alongside roommates in a common bedroom. According to C.J. Perry, aka former WWE superstar Lana, the lack of privacy didn't end there. "It was wild. We have no doors," she stated. "... Living with anyone randomly with no doors is like, 'Whoa, this is a lot.' On top of it, having a roommate — not just a housemate, a roommate — is also like, 'Whoa.' Then it's a stranger. Then on top of it is a famous person. Then you have cameras everywhere, mics everywhere — in the bath, everywhere. I don't even know how to exactly describe in one word how you feel."
"I completely agree," added Manny MUA. "I'm such an absorber and an observer; I like to see my surroundings, see the vibe, see what's going on. Especially in the beginning, I was super nervous because I was like, 'I don't know what I'm getting myself into. I'm the social media person. Are these celebrities going to even get what I do?' I didn't know what to think of the situation."
As a result, MUA zeroed in on a strategy: "I'm like, 'You know what? I'm going to be the house mother' — not in the way of cooking for b***hes, because I can't cook, but in the way of [being] that person that people can come to for advice, or when they have problems and things like that. I knew that about myself. I felt very much like the gay bestie in a way, because that's always a role I play in my life."
"The Surreal Life" airs Mondays at 9 p.m. ET/PT on VH1.