Megyn Kelly Expresses Annoyance Over The One Word Meghan Markle Kept Repeating In Her Podcast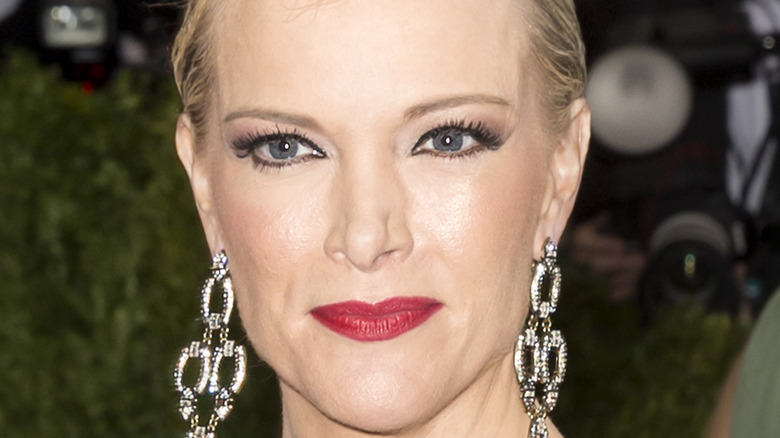 Ovidiu Hrubaru/Shutterstock
She defied the stereotype of what a British royal family member should look and act like. Now, Meghan Markle, Duchess of Sussex, is giving voice to other women who feel pigeonholed in some way. In its short time on the air, Meghan's Spotify podcast, "Archetypes," has taken a swing at racial stereotypes such as the "angry Black woman" and the fierce Asian "dragon lady." 
The duchess has also explored the ways in which women are undermined and silenced when they're dubbed "bimbos" or "crazy." She might want to think about doing an episode on the "whiner" stereotype next — because fellow podcaster Megyn Kelly has slapped that label on her once again.
Formerly a Fox News host, Kelly now has her own program, "The Megyn Kelly Show." It's described as "your home for open, honest and provocative conversations," but a lot of those conversations have to do with bashing Meghan and Prince Harry, Duke of Sussex. In a recent episode, Kelly absolutely bashed Meghan and Harry for being image-obsessed and too "thin-skinned" to cope with the scrutiny of the British press.
On Nov. 1, 2022, she went after the duchess again for the usual litany of sins: "ripping on the Royals," being a "liar" about not looking up Harry's background when they were dating, and "want[ing] us to give a damn about what title her kid is going to get," per the Daily Mail. "And they're still whining about it," said Kelly.
This time, though, Kelly also had a new criticism of Meghan for overusing a particular word.
Megyn Kelly says Meghan Markle should stop mentioning this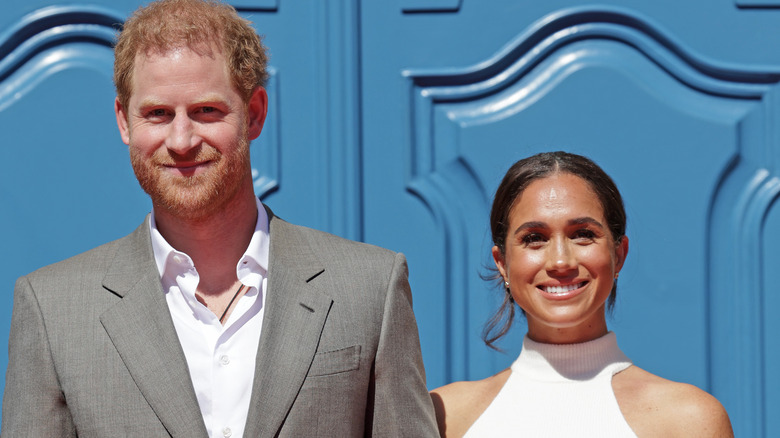 Chris Jackson/Getty Images
In her latest Archetypes podcast, Meghan Markle, Duchess of Sussex, addressed the labels of the "good wife/bad wife" and "good mom/bad mom" — stereotypes that any wife or mother can relate to. Among her guests were Canadian First Lady Sophie Grégoire Trudeau and actress Pamela Adlon. Meghan reported on daughter Lilibet's latest major milestone (she's walking!) and described her family's hectic morning routine. 
But conservative podcaster Megyn Kelly was less concerned about the duchess' schedule than she was about her repeated references to Prince Harry, Duke of Sussex. During the course of the interview, Meghan said "my husband" a number of times, including mentioning that Harry found some portions of the British citizenship test difficult when she tried to quiz him.
"My producer was pointing out that she's always talking about 'my husband,'" Kelly said on her podcast (via Daily Mail). "She said, 'Is it just me, or is it so annoying that she always refers to him as "my husband"?' It is not just you...it is all of us! We get it; you bagged the gorilla. Congratulations, you got the big bear, [and] you want us all to know."
Some Daily Mail readers applauded Kelly's view. "Love Megyn Kelly, she can see right through that attention seeking woman!!!!" said one. Others didn't see a problem with Meghan's wording: "I'm no fan of the Markles but her calling her husband 'her husband' is in her right to do so," a reader said.