The Baby Product Brand You Didn't Know Kristen Bell And Dax Shepard Started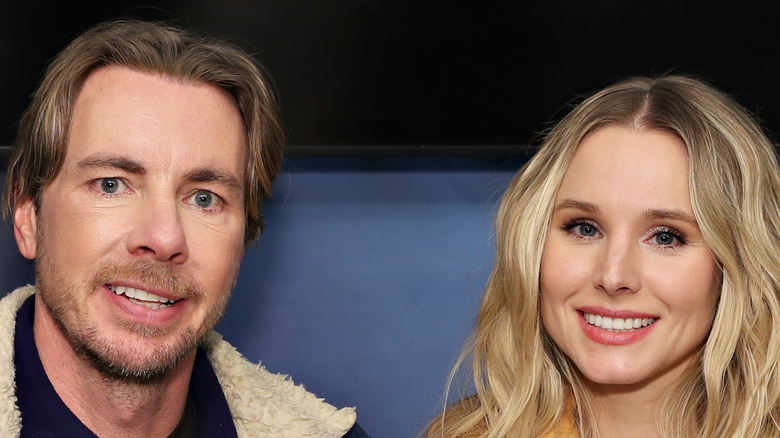 Cindy Ord/Getty Images
Kristen Bell and Dax Shepard are famous for many different reasons. According to L'Officiel, Bell is best known for her starring roles in shows like "Veronica Mars" and "The Good Place," along with appearing in movies such as "Frozen" and "Forgetting Sarah Marshall." Shepard, on the other hand, is also an actor, having featured in the likes of "Idiocracy," "Parenthood," and "Punk'd," where he first broke out opposite Ashton Kutcher. 
But for parents, the famous couple is predominantly known for their family life. Bell and Shepard met in 2007 and married in 2013, notably waiting until gay marriage was legalized before tying the knot, per Brides. That very same year, they welcomed their first daughter, followed by a second daughter just a year later. But, when the pair became parents, they noticed a lack of affordable yet effective baby products on the market. 
Instead of simply succumbing to paying above the odds, they leaned into it, creating their very own baby product brand. And while you have probably seen this brand before, you may be surprised to learn that it was originally started by Bell and Shepard. 
Kristen Bell and Dax Shepard launched Hello Bello in 2019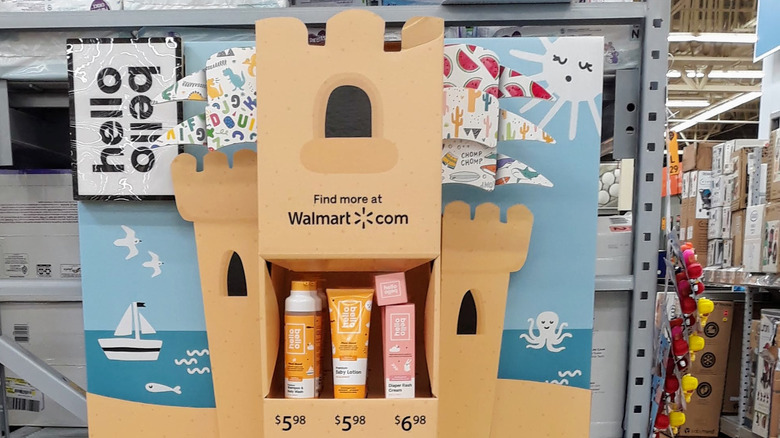 E. Murphy/Shutterstock
If you currently have young kids or once did, you know how quickly a box of baby wipes can disappear. In fact, when children are small, parents spend a large chunk of their income on various essentials such as diapers and lotions. And unfortunately, there is a large disparity between higher-end and cheaper baby products. When Kristen Bell and Dax Shepard became parents, they were quick to notice this difference and vowed to make a change. 
Thus, they launched Hello Bello, a line of baby products that is not only affordable but also well-made, safe, and effective. According to Parents, Hello Bello first launched in 2019, exclusively at Walmart and on Walmart.com with 10 products all ranging in price from $1.88 to $23.94. Each product, which includes everything from diapers and wipes to sunscreen and laundry detergent, is created with safe ingredients that parents can feel good about. 
As Hello Bello's mission statement notes, "We carefully craft all of our products with babies, parents, and the planet in mind — and keep everything at low prices, made possible by partnering with Walmart." You can also find diaper bundles and subscription options on their website if you're looking to save even more money. 
Hello Bello began as a startup and is now a huge success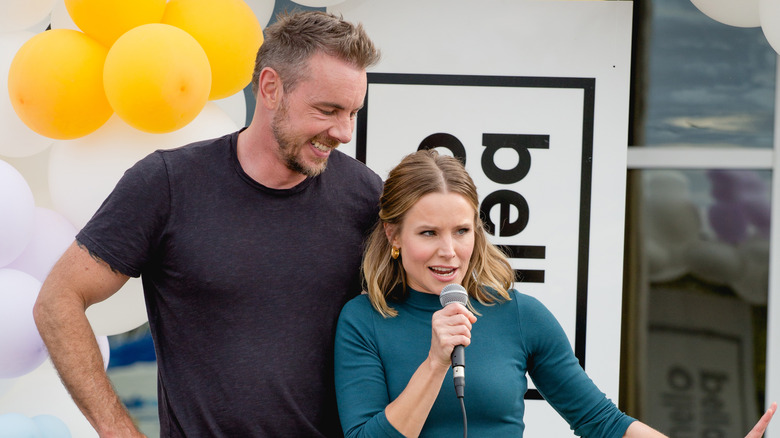 Rick Kern/Getty Images
When Kristen Bell and Dax Shepard co-founded Hello Bello, it was a Los Angeles-based startup company that was sold exclusively at Walmart, per CNBC. And while their initial launch was pretty big in comparison to other startups (they were in over 4,000 Walmart locations across the country), their growth since is still impressive. By the end of 2021, Hello Bello reportedly reached over $200 million in sales, which is double what the company did the year after its initial launch.
Part of the brand's success is the couple themselves, whose transparency about their own financial privilege is hugely refreshing for consumers. Bell and Shepard are open about the fact that they don't personally need to worry about prices but know that most families do not have that luxury especially when it comes to baby products. Hello Bello allows parents to use both affordable and well-made products for their children, something that was missing in the baby product department. 
According to People, in 2021, Hello Bello opened a huge diaper factory in Waco, Texas to meet the rapidly increasing demand for products, officially making them the first independent diaper brand to manufacture and produce their own diapers in the United States. The couple is acutely aware of how much need there still is, with Bell admitting: "If I were in charge, we'd have nothing. We'd manufacture it and give it all away. I'd give everything away if I could."