The Hollywood Icon Who Became Queen Elizabeth's Pal Just Before Her Death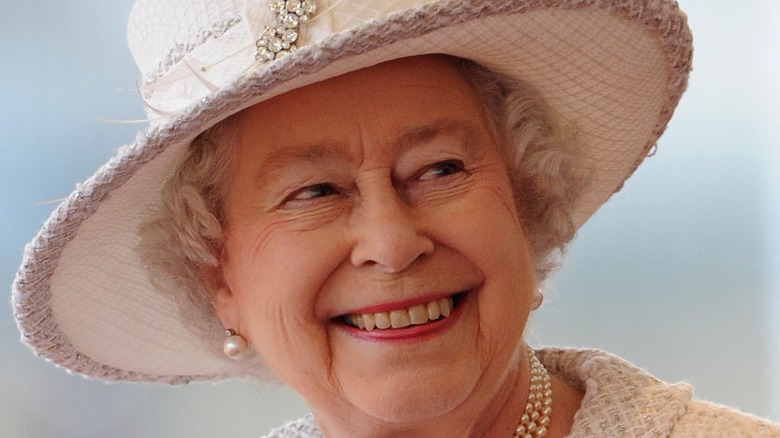 Wpa Pool/Getty Images
If there's one thing to be learned about the late Queen Elizabeth II, it's that she was no pushover by any means, and she went after what she wanted. She had an intensely strong work ethic and worked up until her final days. The monarch dedicated her entire life to service and even appointed a new prime minister, Liz Truss in Scotland only two days before her heartbreaking death (via NPR).
Yet the queen also knew how to have fun. On the personal side, Queen Elizabeth II was known for her love of horses and her beloved corgis, who waited for her outside Windsor Castle during the funeral procession (via Sky News).
A couple of months before her death, the queen partook in her Platinum Jubilee which was held to celebrate 70 years on the throne, people came from all over to honor the monarch.
Now we are learning that the queen also set aside time for enjoyment in the last months of her life by welcoming a famous American actor to Windsor Castle.
Queen Elizabeth welcomed Tom Cruise to Windsor Castle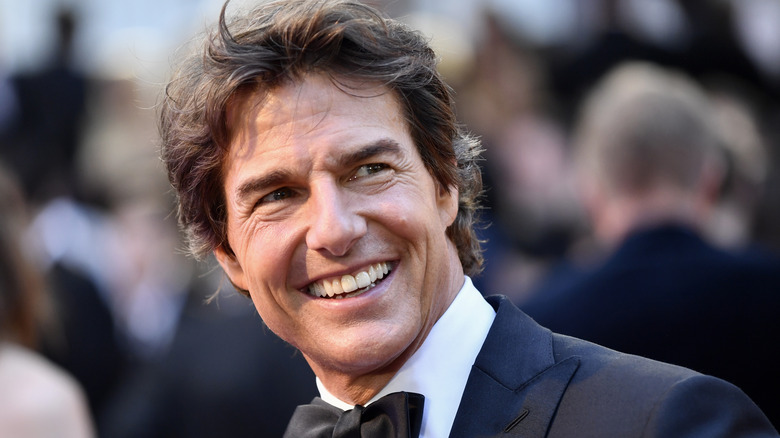 Gareth Cattermole/Getty Images
Actor Tom Cruise attended Queen Elizabeth's Platinum Jubilee but was unable to meet with her due to her mobility issues so the queen invited him to a private tea at Windsor Castle (via the Daily Mail). Royal insiders say, "She loved seeing him and they really hit it off."
The admiration was mutual as Cruise, who had been filming "Mission Impossible 8," stated, "She's just a woman that I greatly admire. I think she is someone who has tremendous dignity and I admire her devotion. What she has accomplished has been historic."
The actor was given a private tour of Windsor Castle and then had tea alone with the queen (via Mirror). Cruise was even allowed to land his helicopter at one of the royal residences, which was a lifelong dream of his.
The "Top Gun" star and the queen enjoyed each other so much that they made plans for lunch at a later date which was unable to occur since the queen passed away soon after.