Joanna Gaines-Approved Tips For Gift-Giving During The Holiday Season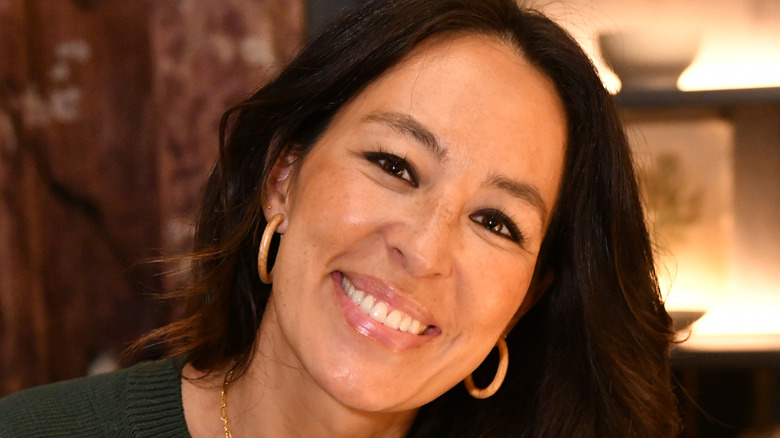 Craig Barritt/Getty Images
Joanna Gaines is a household name for her amazing designs, and fans love how she keeps it real about her celebrity life. In her new book "The Stories We Tell," fans learned more about the famous "Fixer Upper" queen. Gaines' new memoir shows her in a different light.
In her book, Gaines gets candid about being bullied throughout her childhood, and it's heartbreaking. In a November 2 interview with People, Gaines said she was bullied as a child for her Asian heritage. As the daughter of an American father and a Korean mother, Gaines told People that she and her sisters "were literally the only Asians in our entire school." The media mogul revealed she was bullied for bringing rice for school lunch in Rose Hill, Kansas. Gaines said she started hiding parts of herself to become more accepted and told People she wrote her memoir after sitting with her childhood experiences for years. "There were a lot of things I believed that weren't true," Gaines said. "I had to go back and cross those out and say, 'This is the truth. You are worthy. You are enough.' My biggest regret is not owning it earlier and really loving who I am."
Gaines' experiences are likely why she has so much empathy for others. The Magnolia website notes the book attempts to help people "live and share our story in truth." The mom-of-five is dedicated to honesty, especially this holiday season. Get some Gaines-approved gift-giving tips for the holidays.
Joanna Gaines says to be intentional with gift-giving this holiday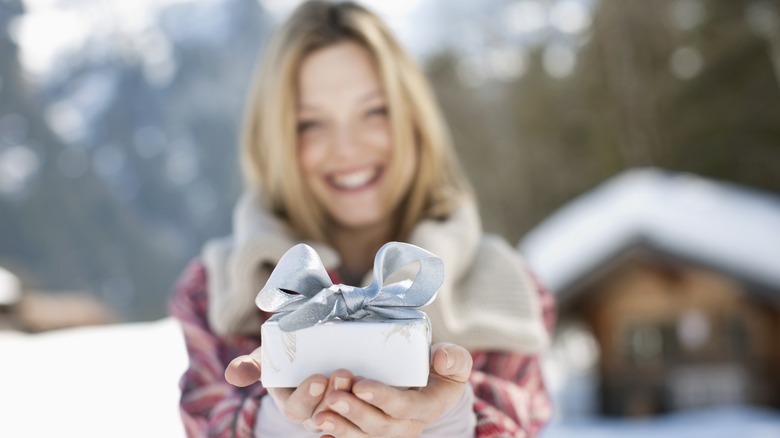 Tom Merton/Getty Images
Joanna Gaines offers tips on how to be intentional with gift-giving in the 2022 holiday season. The mom media mogul's values are reflected in the holiday gift tips on the Magnolia blog. The first-holiday gift tip is simple and memorable, "A beautifully wrapped gift is a treasure on its own." The blog reminds readers, "Christmas is meant to be fun, and part of the gift is in how it's presented." In other words, keep it simple. 
Another excellent tip from Magnolia is to include the people you love during holiday shopping, "Shop in good company: one way to keep the hunt for last-minute gifts from becoming burdensome is to intentionally spend that time with someone you love — a spouse, a friend, a sibling. "Gaines is so beloved because fans see her as humble and in touch with real life. Even the moody Gaines-approved paint colors reflect who she is. Fans will see her influence as we look at more holiday gift-giving tips.
Your holiday gift list is so much more than a list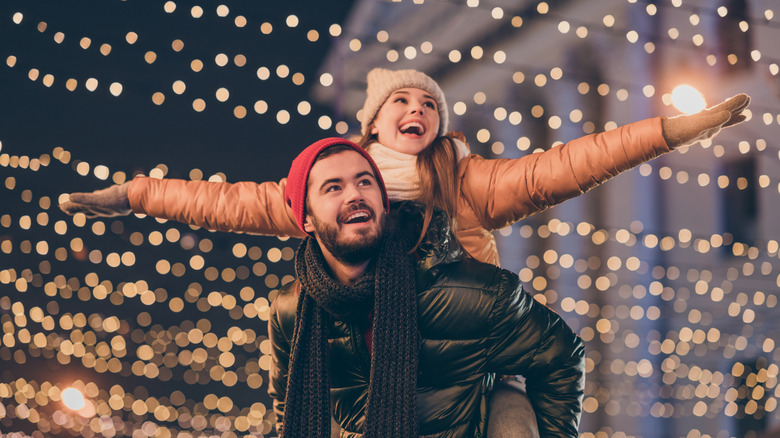 Roman Samborskyi/Shutterstock
The next holiday gift-giving tip is very poignant. The Magnolia blog reminds us, "The names on a Christmas list are so much more than line items to be checked off. Those names represent the source of love in our lives and the people who have invested so much into us." Excuse us while we grab a tissue, dang it. Another thoughtful and wise holiday gift-giving tip from Magnolia reminds readers, "Make room for the unexpected: Leave space at the end of your list for a handful of unexpected names." During the busy holiday season, it's a thoughtful recommendation to be open to the unexpected.
Some of the best holiday gifts happen at home. The Magnolia blog recommends you "invite a few people over to bake batches of Christmas treats ... that can be boxed up for coworkers and neighbors. "Naturally, there are plenty of Gaines-approved recipes for treats, such as Lemon Tea Cookies or Holiday Marshmallows. But one of the best holiday gift-giving tips from Magnolia has to be this: "Spread the cheer: Bring in the kids and teach them how to wrap gifts on their own." Such a great idea and a life lesson for kids to find joy in the little things! We don't know about you, but Joanna inspires us this holiday season!