The Season 3 Premiere Of Celebrity IOU With Leslie Jordan Will Make You Laugh And Cry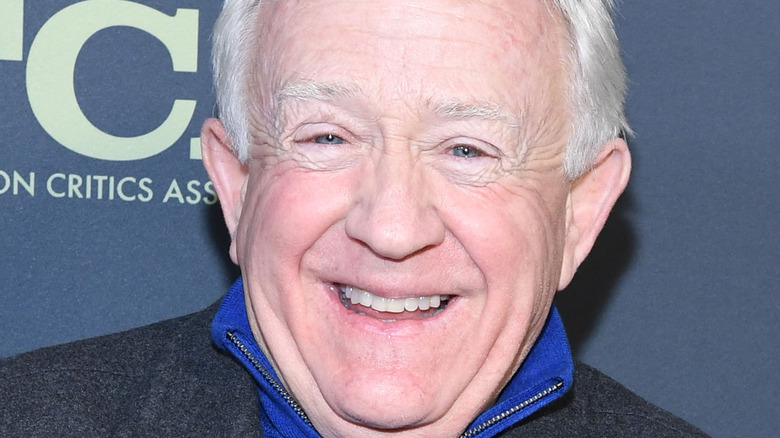 Amy Sussman/Getty Images
Fans continue to mourn Leslie Jordan's death on October 24. Many people loved the actor, known for his roles in "Will & Grace" and "American Horror Story." But Jordan's friends praised him for his kindness. Dolly Parton penned an emotional message about the death of Jordan, calling him her "lil' brother." Many celebrities reacted to the death of Jordan, including "Property Brothers" Drew and Jonathan Scott. The HGTV stars worked with Jordan on their show "Celebrity IOU" just before he died.
The twins talked to ET about Jordan's death, and the home improvement stars were emotional. HGTV reported that "Celebrity IOU" was one of Jordan's last TV appearances. Jonathan said, "We had to actually shut down production when we got the news that this had happened because we just, we just couldn't believe it." Jonathan noted, "We wanted to showcase this episode as a tribute to Leslie." The Season 3 premiere of "Celebrity IOU" stars Jordan, airing on HGTV and Discovery+ on November 14. Jordan's episode shows him working with Drew and Jonathan to give back to his friends Newell and Rosemary Alexander.
"I think he learned by people giving to him, and he's become that person to give to others," Drew revealed to ET. "He was just such a sweet human being, he's really, really going to be missed." Jordan's episode of the show is definitely bittersweet and will make you laugh and cry. Warning: there are spoilers ahead.
Leslie Jordan surprised best friends of 40 years on 'Celebrity IOU'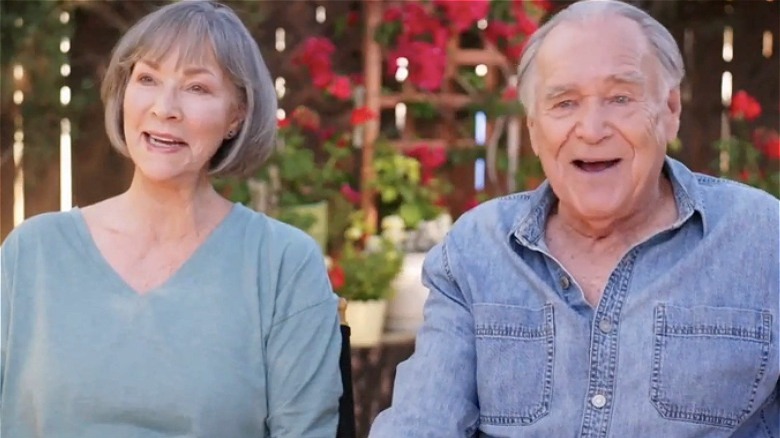 HGTV
Leslie Jordan surprised friends Rosemary and Newell Alexander in the season premiere of "Celebrity IOU." When Jordan moved to Los Angeles in the 1980s, he didn't know anyone. But he began a friendship with Newell and Rosemary, who became like family to him over their 40-year friendship. Jordan was excited to have the chance to repay the Alexanders for their kindness when he teamed up with Jonathan and Drew Scott to renovate their ranch-style home. The Alexanders were thrilled to have their home updated in "Celebrity IOU." Still, after the heartbreaking death of Jordan on October 24, it turned out the real treasure of home renovation was spending him with Jordan.
The show biz couple have worked with Jordan more than once over the years, notably producing his one-man show, "Hysterical Blindness and Other Southern Tragedies That Have Plagued My Life Thus Far." Rosemary explained to People that they considered Jordan a part of the family. About their "Celebrity IOU" experience, she said, "In retrospect, the best thing about the whole experience was that we had all that time with Leslie. It's another layer of memories for us with him. It brought us closer together."
In the "Celebrity IOU" episode, the "Will & Grace" star revealed why Rosemary and Newell meant so much to him. "They've just always been there for me. I had some struggles with alcohol, a little drug use. I'm 25 years clean and sober, but they were instrumental in that too because they never judged me," Jordan said. 
Rosemary told People the "Celebrity IOU" renovation makes the couple feel like Jordan is "a part of our everyday."
Leslie Jordan's Celebrity IOU episode is bittersweet
The "Celebrity IOU" Season 3 premiere featuring Leslie Jordan is delightful and poignant. Seeing the late actor work with Drew and Jonathan Scott is bittersweet as fans see how much Jordan was looking to the future. On November 8, friends posted to Jordan's Instagram account about the "Celebrity IOU" premiere and wrote: "Make sure you catch Leslie on @hgtv for the season premiere of 'Celebrity IOU,' November 14th at 9/8c. Leslie was so excited to gift a home renovation to two people who loved him like family and helped him through all his ups and downs in life. Special thank you to @rosemaryalexander1941 @newellprank and @propertybrothers for making this wish come true."
Grab your tissues box before you watch the premiere of "Celebrity IOU." Jordan and the Scott brothers are hilarious, but the interviews with Jordan showcase what a unique person he was. In the episode, the actor explained, "I've really found out that the secret to happiness is to do for others ... so I kept thinking over the years if I ever got a chance to do something for people who were there for me ... wouldn't it be something?"
Jordan explained he was approached with the chance to give back to someone he loved via "Celebrity IOU," and he knew who he wanted to help. Jordan said, "I didn't hesitate, Rosemary and Newell Alexander."