Expert Explains Why King Charles Can't Run The Same Monarchy As His Late Parents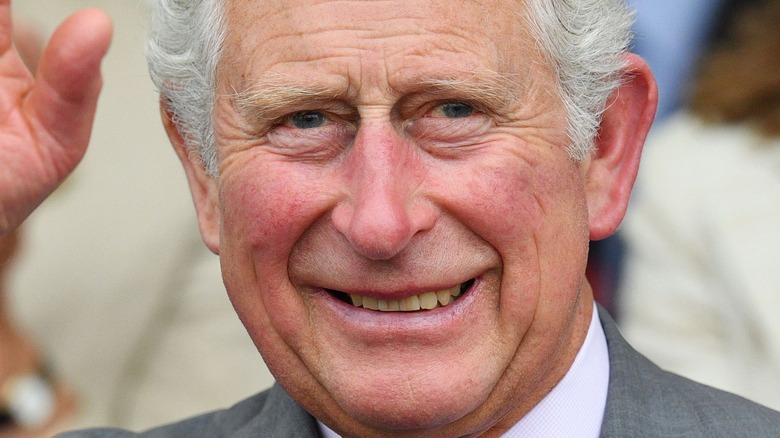 Wpa Pool/Getty Images
While Queen Elizabeth II was the longest-serving monarch in the UK, King Charles III has his own unique royal distinctions. At the age of 74 at King Charles III's coronation in 2023, he will be the oldest UK monarch to be crowned, via The Washington Post. He has also waited the longest of anyone who has been next in line to the throne. Considering that his succession came after his mother died, it didn't come with a great deal of celebration. There was a 10-day period of national mourning after the heartbreaking death of Queen Elizabeth, and there was a further seven days of official mourning for the royal family after the funeral. During which time, they had to wear black and put a pause on ordinary work obligations, per Vanity Fair. After mourning ended, the new normal of King Charles III as head of the royal family began.
It will look different than Queen Elizabeth's reign, with King Charles expected to make some changes to the royal family's work. What he's unlikely to change is one of the fundamental roles of the monarchy, as it's explained on the Royal Family website, "The Sovereign [...] gives a sense of stability and continuity." For that, his mother came to the throne with an advantage that one royal expert feels King Charles doesn't have.
King Charles' divorce and remarriage makes a family monarchy image impossible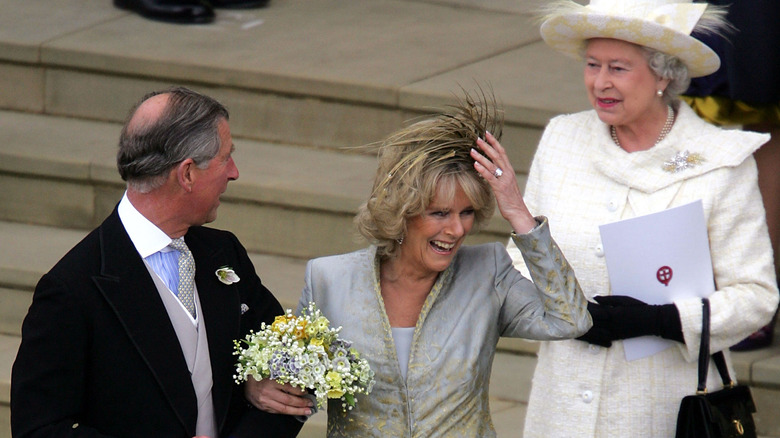 Getty Images/Getty Images
Queen Elizabeth married Prince Philip in 1947 and then became queen in 1952; they were married for 73 years until he passed away in 2021. Tessa Dunlop, historian and writer, told the Daily Mirror that the marriage between Queen Elizabeth and Prince Philip showed the country and the world a united "family monarchy." Of the marriage between Queen Elizabeth and Prince Philip and their family life, Dunlop said, "Irrespective of what happened behind closed doors Elizabeth and Philip were the perfect couple in a fast-changing society. Theirs would prove a tough act to follow."
It's an act that King Charles has to follow, but without the benefit of the longtime marriage that his parents had to be a point of stability. In 1981, then Prince Charles and Princess Diana married in what was called by some the "wedding of the century," per Insider. However, the couple separated in 1992 and later divorced in 1996, per Vogue. This breakup is being brought to the forefront for many thanks to the fifth season of "The Crown." By 2005, Charles married Camilla Parker-Bowles, who is now queen consort after Queen Elizabeth had proclaimed it was her wish for Camilla to receive the title. 
Of course, today's world is different than the one when Queen Elizabeth became queen. And so, Dunlop hopes that King Charles will "find a new brand potent as family monarchy."