New Book Details Queen Elizabeth's Final Days On Earth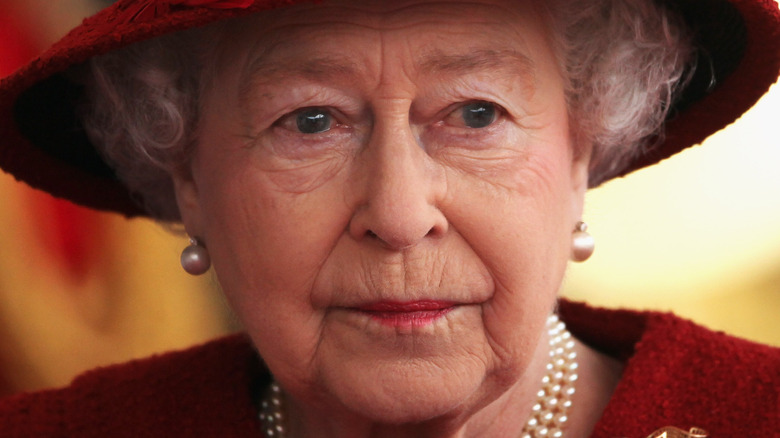 Dan Kitwood/Getty Images
We may receive a commission on purchases made from links.
Even as Great Britain celebrated Queen Elizabeth's Platinum Jubilee in June 2022, there was a growing sense that this 70th year on the throne would be her last. As indomitable as she seemed, the queen had been in declining mobility for some months. Even so, the news of the queen's heartbreaking death on Thursday, September 8, 2022, came as a shock both to the world and to her closest family members.
Now, a new biography being released in the U.K. is detailing what really occurred during the last few days of Queen Elizabeth's life. "Elizabeth: An Intimate Portrait," by Gyles Brandreth, is dropping on December 8 on the other side of the pond. Brandreth, a writer and former member of Parliament, was also a friend of the late Prince Philip and met the queen on many occasions over the decades. The Daily Mail has published an excerpt, and it reveals that the queen was active and alert right up to the very end. 
The queen had been staying at her beloved Balmoral estate in Scotland over the summer, as was her custom. During her final weekend, she hosted the Right Reverend Iain Greenshields, who recalls that she was "in fantastic form" as she discussed everything from her past memories to current world affairs. Just two days before her death, Her Majesty not only phoned her racehorse trainer, but she also hosted former prime minister Boris Johnson and then-PM Liz Truss — and posed for what would be her final official photo.
Had the queen secretly been battling a fatal illness?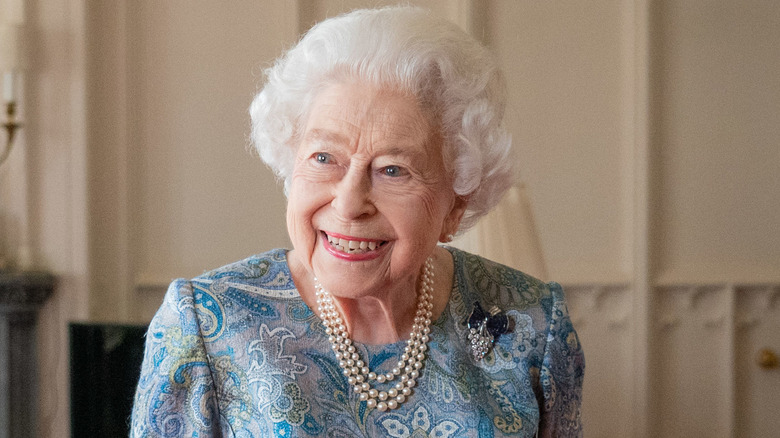 Wpa Pool/Getty Images
Royal confidant Gyles Brandreth explains that on September 7, his son-in-law alerted him that military groups were assembling to discuss "Operation London Bridge," the elaborate plans for the proceedings following the queen's death. Early in the morning of September 8, then-Prince Charles was rushed to Balmoral by helicopter to join his mother and his sister, Princess Anne, who was "at her mother's side to the end." By the time the rest of the immediate family arrived that afternoon, it was too late. 
Although the official cause of Queen Elizabeth's death was said to be "old age," according to her death certificate (via CNN), Brandreth has a different take. "I had heard that the Queen had a form of myeloma — bone marrow cancer — which would explain her tiredness and weight loss and those 'mobility issues' we were often told about during the last year or so of her life," he writes in his biography (per Daily Mail). Multiple myeloma is most likely to affect individuals 65 and older, and bone pain in the back and ribs is a common symptom, according to WebMD. 
Brandreth suggests that the queen might have been receiving IV medication to keep her comfortable, which would explain a bruise on the back of her hand that was seen in her final photograph. Still, "The truth is that Her Majesty always knew that her remaining time was limited," he writes. "She accepted this with all the grace you'd expect."