How Queen Camilla Bucked Tradition And Eliminated A Key Palace Role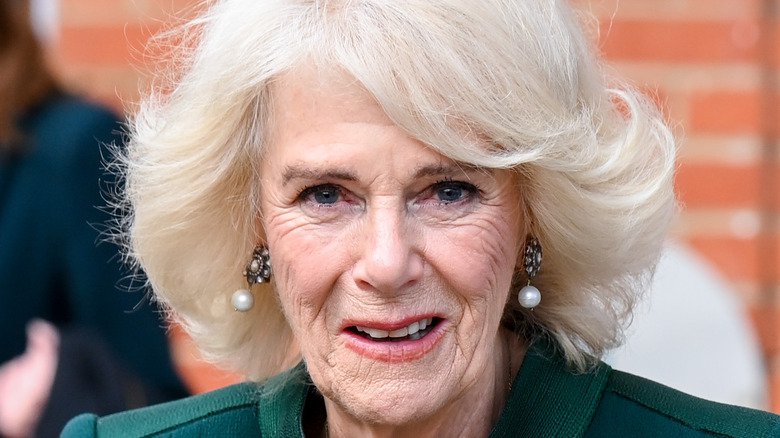 Eamonn M. Mccormack/Getty Images
Now that they are king and queen consort, Charles III and Camilla are changing the monarchy to fit their needs. For instance, the royal couple intends to stay at Clarence House, rather than living at Buckingham Palace. While the palace has been the British monarch's London home since 1837, a royal source told The Times that the king "doesn't see it as a viable future home or a house that's fit for purpose in the modern world." Instead, the king wants to give the public more opportunities and access to visit the palace as well as other royal homes.
In addition, Charles' accession to the throne after the heartbreaking death of Queen Elizabeth II also resulted in a reassessment of palace staffing. The Guardian reported that up to 20 personnel who worked directly with the late queen were likely to lose their jobs. However, a Clarence House Spokesman noted that where possible, they would try to "to identify alternative roles for the greatest number of staff."
Like the king, Camilla favors a slimmed-down entourage. As part of her new role, the queen consort is relying on her current private secretary and her new equerry, Major Ollie Plunkett, per the Daily Mail. Equerries are individuals from the military who serve as advisors and assistants to senior royals (via Metro). While she has an equerry, Camilla has decided to forego the equerry's traditional counterpart, the lady-in-waiting.
Instead of ladies-in-waiting, Camilla will have queen's companions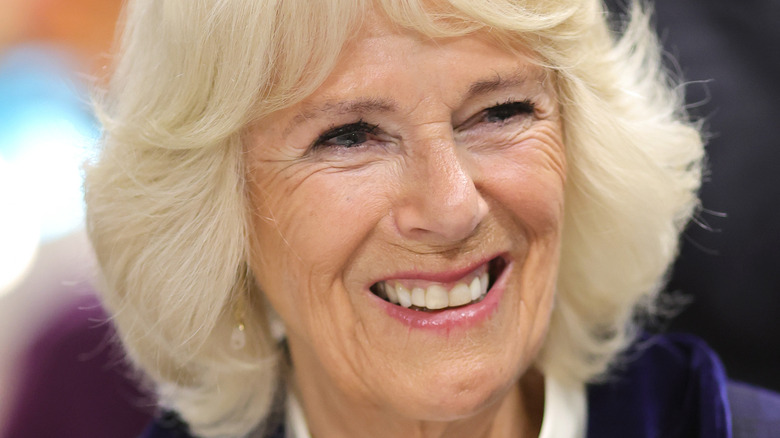 Chris Jackson/Getty Images
Queen Camilla eliminated the position of ladies-in-waiting in favor of a new, slightly different role. Camilla has chosen six of her closest friends to serve as the queen's companions, per the Mirror. Lady Katharine Brooke, Sarah Troughton, Lady Sarah Keswick, Jane von Westenholz, Baroness Carlyn Chisholm, and Fiona Shelburne, will serve as her trusted supporters and confidantes, per The Times.
Traditionally, being a lady-in-waiting was in unpaid position that involved tasks like managing the royal diary and correspondence. However, the Daily Mail reports that these duties are being handled by Camilla's private secretary and assistant, Sophie Densham and Belinda Kim. The queen consort has been accustomed to this strategy since 2005. "When she got married and set up her own office for the first time she got two brilliant private secretaries, Amanda Macmanus and Joy Camm," a source told the outlet. "Not only did they arrange all her engagements and projects, but they also acted as ladies-in-waiting if needed, accompanying her on official duties, collecting bouquets of flowers and the like."
The main job of the queen's companions will be to provide Camilla with friendly support at royal events. While royal correspondent Jennie Bond notes this is a subtle change, she told GB News that it was a "modern twist" on ladies-in-waiting. "She'll have a bit of a laugh, a bit of a giggle with her friends and they'll be there by her side and she'll feel comfortable with them," she said, per Express.
Three of Queen Elizabeth's former ladies-in-waiting are still working at the Palace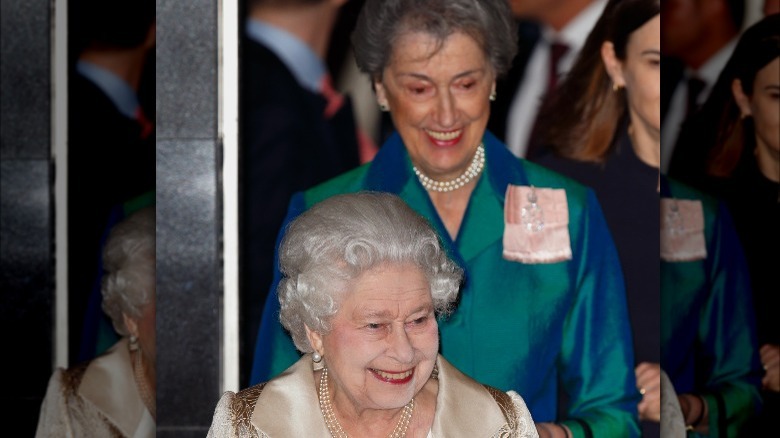 Max Mumby/indigo
At the time of her death, Queen Elizabeth II had five ladies-in-waiting. Nicknamed the "Head Girls," these women were senior citizens with a decades-long commitment to their role. Some held the position for over 60 years. Previously, the queen had seven ladies-in-waiting, until Lady Farnham and Fortune FitzRoy died in December 2021 at ages 90 and 101, per Hello!
According to the Daily Mail, two of the five ladies-in-waiting were expected to retire, since their intention was to support the queen until she died. The remaining three women, ranging in age from 79-85, have no intentions of retiring. Now "ladies of the household," Lady Susan Hussey, the Hon Mary Morrison, and Dame Annabel Whitehead, will be instrumental in helping King Charles III. Their duties will range from assisting at formal palace events to accompanying the king when he travels to important gatherings. "Their appointment is an acknowledgment of His Majesty's loyalty to his mother, and to the invaluable institutional knowledge that the ladies of the household have," a royal source told The Times.
As noted by Tatler, Lady Hussey has been part of the royal household since 1960, when Prince Andrew was born. Her designation as "Number One Head Girl" was a nod to her pivotal role within the family. Besides her close connection with Elizabeth, Lady Hussey has a close relationship with King Charles and is godmother to Prince William, Prince of Wales.